Hassle-Free Taxi Services from Maharana Pratap Airport and Dabok Airport to Udaipur
Udaipur Taxi - G7 Smart Logistics
Greetings!
Udaipur, also known as the "City of Lakes," is a popular tourist destination located in the Indian state of Rajasthan. The city is famous for its beautiful lakes, palaces, and temples, which attract visitors from all over the world. The city has a rich cultural heritage and is known for its vibrant art and music scene.
One of the main attractions of Udaipur is the Lake Palace, which is located on the island of Jag Niwas in Lake Pichola. The palace was built in the 18th century and is known for its intricate carvings and stunning architecture. Visitors can take a boat ride to the palace and enjoy the beautiful views of the lake and the surrounding hills.
Another popular attraction in Udaipur is the City Palace, which is located on the banks of Lake Pichola. The palace is a complex of several buildings, including the Maharana Pratap Memorial, which is dedicated to the legendary warrior Maharana Pratap. Visitors can also see the Mor Chowk, which is a courtyard with beautiful frescoes and glasswork.
About Dabok Airport:
Dabok Airport, also known as Maharana Pratap Airport, is the main airport serving Udaipur. The airport is located about 22 km from the city center and is well-connected to major cities across India.
About Udaipur Taxi Services:
G7 Smart Logistics offers reliable and comfortable airport transportation service to and from Dabok Airport. Our fleet of vehicles includes luxury cars, SUVs, and minivans. Our experienced drivers will ensure that you reach your destination on time and in comfort. You can book your airport transportation service online or through our mobile app, which is available for both iOS and Android devices.
We also offer a range of other transportation services in Udaipur, including city tours, long-distance trips, and corporate transportation. Our rates are competitive and transparent, so you'll never have to worry about hidden fees or surprises.
ONLINE SUPPORT FOR UDAIPUR TRAVELLERS
For more information about our services, please visit our website at https://g7app.club/airport-cab-booking/ or download our mobile app from Google Play at https://play.google.com/store/apps/details?id=in.co.androidapp.g7.
OUR KEY SUCCESS FACTORS
Best-in-class
Unique LUXURY AIRPORT TRANSFER SERVICE
Committed & experienced team
G7 Smart Logistics for aLL your transportation needs in Udaipur. We look forward to serving you and making your journey a memorable one.
Thanks & Regards,
Amit Kumar Agarwal
Director - G7 Smart Logistics
Mobile: 9414159702
Single App for Users and Partners (You can Switch on Single Click) Link: G7 Packers, Movers Transport App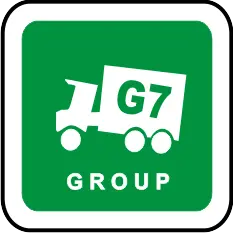 Other Blogs:
: 1. Bagged Packaged Goods, 2. Gadi with Gadi Wala, 3. Boxed Packaged Goods, 4. Online Jobs for Students, 5. Local Transport, 6. MP Transport and Transport Nagar Moving Quotes, 7. Freight Transportation Logistics, 8. Second Hand Trucks, 9. Moving Services, 10. Warehousing, 11. Cargo For Shipping, 12. Professional Packers and Movers in Bangalore, 13.Packers and Movers in Chennai, 14. Transporters in Delhi, 15.G7 House Shifting App, 16. Smooth and Stress-Free Relocation, 17. Join the Biggest Packers and Movers Group, 18. Truck Booking App in India, 19. Top Logistics Apps in India, 20. Join Transporters Group in India, 21. Top Transport Apps in India, 22. Car Transport in India, 23. Save Transport and Moving Costs, 24. Affordable Truck Booking Apps, 25. Starting a Packers and Movers Company, 26. Affordable House-Shifting Services in India, 27. Best-Rated Packers and Movers in India, 28. Packers and Movers App for Office Relocation, 29. Transport Bike from One City to Another, 30. Commercial Truck Booking App for Logistics Companies, 31. Packers and movers for long distance moving, 32. Top Truck Rental Apps for Local and Outstation Deliveries