Effective Warehousing Solutions for Efficient Logistics Management
Warehousing:
Warehousing is the process of storing and accumulating goods in a designated facility.

It involves assuming responsibility for the storage of goods and creating time utility. Importance of Warehousing:
Different Types of Warehouses and Their Characteristics
Various types of warehouses, Determine the most suitable warehousing option for your specific needs.
Private Warehouses:
Owned by manufacturers, traders, or distributors.

Used for storing exclusively owned goods.

Preferred by farmers near fields, wholesalers near territories, manufacturers near factories, and exporters/importers near ports.

Offers greater control over goods and allows for tailored storage techniques.
Public Warehouses:
Available for use by the general public.

Anyone can store goods by paying reasonable rent.

Can be private or state-owned, requiring a license for private operations.

Regulated and monitored by government agencies.

Cost-effective option, as users only pay for occupied space.

Flexible storage for various product types.
Government Warehouses:
Owned, managed, and governed by the central or state government:

Used by private companies and government agencies for storage.

Provides enhanced security and safety due to direct government involvement.

Least expensive option, but involves significant paperwork.

By understanding the characteristics and advantages of each type of warehouse, businesses can make informed decisions when selecting the most suitable option. Factors such as ownership control,

cost-effectiveness, flexibility, and security should be considered to meet specific storage requirements efficiently.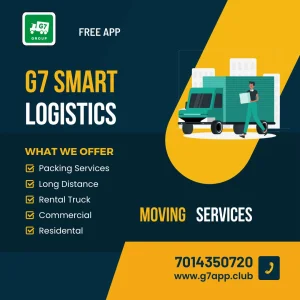 Different Methods for Warehouse Construction
Various construction methods available for building warehouses are:

Traditional Brick-and-Mortar Construction: The most common method involving the use of durable materials like brick, concrete, or steel to construct a solid warehouse structure.

Pre-engineered Metal Building: Utilizing pre-engineered metal building systems that are fabricated offsite and assembled on the construction site. This method is often quicker and more cost-effective compared to traditional construction.

Tilt-Up Construction: Involves casting concrete wall panels on-site and tilting them into place using a crane. This method offers faster construction and cost savings, especially for larger warehouses.

Modular Construction: Building a warehouse using pre-fabricated modules that are assembled on-site. This method provides speed and cost-efficiency, particularly for smaller warehouses.

Fabric Structure: Constructing a warehouse with a fabric membrane stretched over a steel or aluminum frame. This option offers cost-effectiveness and energy efficiency, making it suitable for temporary or seasonal warehousing needs.

Container Conversion: Transforming shipping containers into warehouse space. This method is cost-effective and sustainable, especially for smaller warehouses or temporary storage requirements.
By considering these different construction methods, stakeholders can select the approach that best aligns with their specific needs, budget, and timeline, ultimately ensuring a successful warehouse project.
Effective Warehousing Solutions for Small Businesses
Warehousing challenges faced by small businesses and presents various solutions to help them overcome these obstacles. The highlighted warehousing solutions aim to improve inventory management, reduce costs, and enhance operational efficiency for small businesses. From shared warehousing and fulfillment services to cloud-based inventory management systems and flexible leasing options, these solutions offer practical alternatives to traditional warehouse setups. By adopting these warehousing strategies, small businesses can optimize their logistics operations and stay competitive in the market.
Shared Warehousing:
Small businesses can share warehouse space and resources with others to reduce costs and improve efficiency. Sharing facilities allows for shared expenses and a more streamlined use of warehouse space.
Fulfillment Services:
Outsourcing fulfillment services to third-party providers helps small businesses manage inventory and orders without maintaining a physical warehouse. This option provides expertise, scalability, and cost savings in managing order fulfillment.
Cloud-based Inventory Management Systems:
Utilizing cloud-based systems provides small businesses with real-time visibility and control over inventory. These systems enable informed decision-making regarding storage, distribution, and inventory levels.
Flexible Leasing Options:
Warehouse providers offer flexible leasing options tailored to the changing needs of small businesses. This flexibility allows small businesses to adjust their storage requirements as their operations evolve. By implementing these warehousing solutions, small businesses can overcome the challenges associated with traditional warehousing. These alternatives enable efficient inventory management, cost reduction, and improved competitiveness in the dynamic business environment.
Benefits of Warehousing for Businesses
The advantages that warehouses offer to businesses are:

Regular Flow of Goods: Warehousing enables businesses to maintain a consistent supply of seasonal commodities throughout the year. By storing and distributing these goods, warehouses ensure a steady availability to meet consumer demand.

Protection and Preservation of Goods: Warehouses provide businesses with secure storage facilities for their goods when they are not immediately required for sale. This protection safeguards inventory from damage, spoilage, or other forms of wastage.

Convenient Location: Warehouses are strategically located near transportation networks such as railways, waterways, or roads. This proximity facilitates efficient movement of goods, reducing transportation costs and ensuring timely deliveries.

Employment Creation: Warehouses serve as significant sources of employment, offering opportunities for both skilled and unskilled workers across various regions. These jobs contribute to improving living standards and driving local economies.

Reduced Risk of Loss: Warehouses implement security measures to protect stored goods, mitigating the risk of theft and damage. They also offer specialized facilities like cold storage, ensuring the preservation of perishable items and reducing the potential for spoilage.
By leveraging the advantages provided by warehouses, businesses can optimize their operations, enhance supply chain efficiency, and maintain consistent inventory availability.
Efficient Strategies for Warehouse Optimization
Effective methods to enhance warehouse efficiency by implementing streamlined processes and leveraging appropriate technologies. By prioritizing process improvement, discipline, and a supportive culture, warehouses can select tools and technologies that align with their specific requirements. The following strategies can help warehouses optimize their operations and achieve higher levels of productivity.

Voice Picking: Implement voice picking for warehouses with a high volume of unit picks, enhancing accuracy and productivity. However, consider noise levels as voice picking may not be suitable for all scenarios.

Cross Docking: Utilize cross docking for warehouses focused on shipping to retail stores. This process minimizes storage time by transferring incoming products directly to outbound shipments.

Cycle Counts: Replace traditional physical counts with periodic or weekly cycle counts to avoid warehouse shutdowns. This switch enables continuous inventory monitoring and eliminates the need for extended closures.

RF-Driven Processes: Transition from paper-based procedures to radio frequency (RF) technology-driven processes. Introduce wearable computers like Smart Gladiator, which offer hands-free operation and seamless communication between operators and supervisors.

Smart Gladiator Tools: Leverage Smart Gladiator tools in conjunction with wearable computers to enable efficient two-handed operations. This eliminates the need for manual data entry, enhances communication, and facilitates supervisor-operator interactions.

Measurement and Accountability: Establish comprehensive measurement systems to track performance metrics. When operators are aware that their work is being monitored, they tend to remain diligent and accomplish their tasks promptly.

Gamification: Introduce real-time performance monitoring using Smart Gladiator wearables. Displaying operators' metrics in real-time encourages productivity improvements, allowing individuals to adjust their speed and contribute to both personal and organizational goals.

Advanced Shipment Notices (ASNs): Streamline receiving processes by implementing ASNs. This technology provides advance notifications and improves accuracy, particularly when using case-level ASNs.

Directed Putaway: Optimize putaway operations by utilizing intelligent warehouse management systems (WMS). These systems analyze volumetric cubes and direct operators to available empty spaces, minimizing search time and maximizing storage efficiency.

Task Interleaving: Enhance productivity by interleaving tasks through task grouping and eligibility configurations. This approach allows operators to seamlessly transition between different tasks, such as putaway and replenishment, reducing downtime and increasing efficiency.

Establish Process Visibility: Ensure clear visibility within warehouse processes to minimize time spent on resolving exceptions. When everyone has a comprehensive understanding of item locations, locating and handling exceptions becomes more efficient.

Slotting Optimization: Organize warehouse layout by grouping SKUs based on their movement speed. Place fast-moving items closer to the shipping area, slow-moving items farther away, and moderately moving items in-between. This arrangement reduces travel time for operators and optimizes picking routes.

Highly Configurable WMS: Invest in a highly configurable WMS to achieve maximum flexibility. Customizable software allows warehouses to tailor the system to their unique requirements, providing optimal options for process optimization.
By implementing these strategies and selecting appropriate technologies, warehouses can streamline their operations, increase productivity, and improve overall efficiency.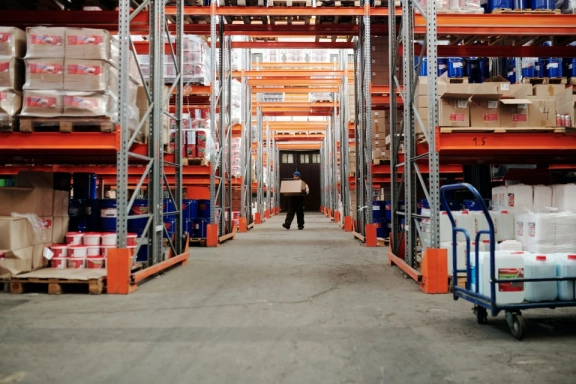 Warehousing allows businesses to store goods throughout the year and release them as needed.
It plays a crucial role in supply chain management and logistics operations.

Effective warehousing helps streamline operations, improve inventory management, and reduce costs. Functions and Features of Warehouses:
Warehouses can be owned and operated by businesses or outsourced to third-party providers.
They are equipped with features like temperature control, security measures, and automation systems.

These features enhance efficiency and ensure the safety of stored goods.
Role in the Supply Chain:
Warehousing plays a critical role in the overall supply chain.

It enables businesses to manage inventory, meet customer demands, and maintain stock availability. Warehousing facilitates the smooth flow of goods and contributes to customer satisfaction.
Ensuring Product Integrity: Temperature-Controlled Warehousing for Perishable Goods
Significance of temperature-controlled warehousing in the supply chain management of perishable goods. By leveraging these features, businesses can ensure the integrity of their perishable goods, safeguard customer satisfaction, and uphold product standards throughout storage and transportation.
Temperature Monitoring:
Advanced temperature monitoring systems are employed to maintain consistent and optimal temperature levels within the warehouse. Regular monitoring ensures that perishable goods remain within the required temperature range at all times.
Temperature Zones:
Temperature-controlled warehouses are segmented into distinct zones to accommodate products with different temperature requirements. Segregation helps maintain precise temperature conditions for various perishable goods, avoiding any cross-contamination.
Refrigeration and Freezing:
Warehouses are equipped with refrigeration and freezing systems to provide the necessary temperature control for different product categories. These systems ensure that perishable goods are stored at the appropriate temperature to preserve their quality and extend their shelf life.
Quality Control:
Strict quality control procedures are followed within temperature-controlled warehouses to uphold product integrity. Adherence to quality standards and best practices safeguards the quality, safety, and efficacy of perishable goods.
Inventory Management:
Advanced inventory management systems are employed to track the movement, location, and accessibility of perishable goods within the warehouse. These systems enhance efficiency, minimize errors, and ensure timely access to products when needed. Temperature-controlled warehousing plays a vital role in preserving the quality, safety, and efficacy of perishable goods throughout the supply chain. By leveraging these specialized facilities, businesses can confidently store, handle, and distribute their perishable products while meeting regulatory requirements and satisfying customer expectations.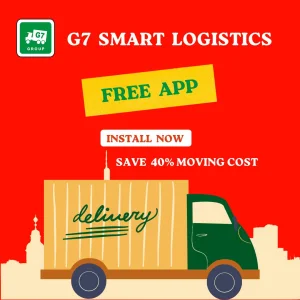 Warehousing Automation Systems for Enhanced Efficiency
Utilization of advanced automation systems in warehouses to optimize various operational aspects. Each system contributes to streamlining warehouse operations and improving overall performance.
Automated Storage and Retrieval Systems (ASRS):
ASRS employ robots and conveyors to automate the storage and retrieval of products. By minimizing manual labor, ASRS enhance efficiency, increase storage capacity, and improve inventory accuracy.
Warehouse Management Systems (WMS):
WMS utilize software and hardware to streamline warehouse operations, including inventory management, order processing, and transportation management. These systems provide real-time visibility, optimize resource allocation, and facilitate efficient decision-making.
Automated Guided Vehicles (AGVs):
AGVs are self-guided vehicles that transport products within the warehouse. By reducing the need for manual labor, AGVs improve safety, eliminate human errors, and enhance operational efficiency.
Voice-directed Picking Systems:
Voice-directed systems utilize voice technology to guide warehouse workers during picking operations. This hands-free approach improves picking accuracy, productivity, and worker satisfaction.
Robotics:
Robotics technology enables the automation of various warehouse tasks, such as palletizing, packing, and labeling.
By embracing these technologies, businesses can optimize their warehouse operations, stay competitive, and meet the demands of today's dynamic market.
Affordable Warehousing Options for Startups
Startups with limited resources can find affordable and cost-effective ways to meet their warehousing needs and focus on business growth:

Co-Working Warehouses: Shared warehouses where startups can rent space and resources on a pay-as-you-go basis, reducing costs and improving flexibility.

Outsourced Warehousing: Startups can outsource their warehousing needs to a third-party provider, reducing the need for a physical warehouse and associated costs.

Flexible Leasing Options: Many warehouse providers offer flexible leasing options, allowing startups to scale up or down based on their business needs, thus optimizing costs.

DIY Warehousing: Startups can create their own warehousing solution by renting a storage unit, garage, or other space and setting up their own storage and management system.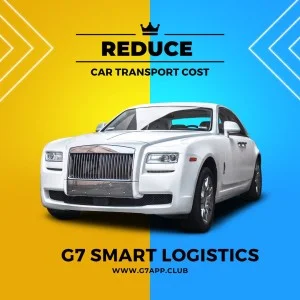 Outsourcing Warehousing Services for E-commerce Businesses: Benefits and Advantages
Some benefits of outsourced warehousing services for e-commerce businesses are:

Scalability: Outsourced warehousing providers can offer flexible solutions that can scale up or down based on the e-commerce business's needs. This allows businesses to adjust their inventory levels and storage space based on demand, without worrying about the overhead costs of managing their own warehouse.

Advanced Technology: Many outsourced warehousing providers use advanced technologies such as warehouse management systems, automated picking systems, and real-time inventory tracking to improve efficiency and accuracy. This enables businesses to process orders faster and more accurately, reducing errors and improving customer satisfaction.

Faster Order Fulfillment: Outsourced warehousing providers can offer faster and more efficient order fulfillment services, improving customer satisfaction and retention. By having inventory stored closer to customers, businesses can offer faster shipping times and improve their overall delivery speed.

Lower Costs: Outsourced warehousing providers can often offer lower costs due to economies of scale and specialized expertise. By outsourcing warehousing, businesses can avoid the costs associated with owning and operating a warehouse, such as rent, utilities, and labor.

Focus on Core Business: By outsourcing warehousing, e-commerce businesses can focus on their core business activities such as marketing and product development. This allows them to dedicate more time and resources to growing their business and improving their customer experience.
Overall, outsourced warehousing services can be a cost-effective and efficient solution for e-commerce businesses looking to improve their supply chain and logistics operations. By leveraging the expertise and resources of a third-party provider, businesses can reduce costs, improve efficiency, and focus on their core competencies.
Adopting sustainable warehousing practices can help businesses reduce their carbon footprint and promote environmental sustainability in their operations.

Energy Efficiency: Implementing energy-efficient lighting, HVAC systems, and equipment can significantly reduce energy consumption in warehouses.

Renewable Energy: Generating renewable energy on-site, such as solar or wind power, can help warehouses reduce their carbon footprint.

Sustainable Packaging: Using recycled materials and biodegradable plastics for packaging can minimize environmental impact and promote sustainability.

Efficient Transportation: Optimizing transportation routes and using fuel-efficient vehicles can reduce carbon emissions associated with warehousing operations.

Waste Reduction: Implementing waste reduction and recycling programs can minimize landfill waste and contribute to a more sustainable approach.

Green Building Design: Designing warehouses with sustainable practices like green roofs, rainwater harvesting systems, and passive cooling and heating techniques can enhance environmental sustainability.
Advanced Security Measures for Warehousing Facilities
By implementing these and other advanced security measures, warehousing facilities can protect their valuable goods and materials, and ensure the safety of their employees and visitors:

Access Control Systems: Implementing key card systems, biometric scanners, and security cameras to restrict entry and monitor individuals entering and exiting the warehouse.

CCTV Cameras: Installing surveillance cameras throughout the warehouse to monitor activity and provide video evidence in case of security incidents.

Alarm Systems: Utilizing alarm systems to detect and respond to unauthorized entry or tampering with goods.

Security Personnel: Employing trained security personnel to monitor the facility and respond to security incidents promptly.

Motion Detection Sensors: Installing motion detection sensors to detect movement and trigger alarms in case of unauthorized access.

GPS Tracking: Implementing GPS tracking systems to track the location of goods in transit, reducing the risk of theft and improving supply chain visibility.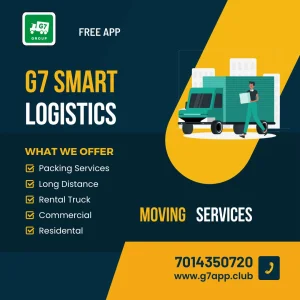 Flexible Warehousing Contracts for Adapting to Changing Business Needs
Flexible warehousing contracts enable businesses to adjust their warehousing space, equipment, and services to align with changing business needs. With scalability, short-term contracts, customizable services, shared warehousing, and pay-as-you-go pricing, businesses can enhance their agility, reduce costs, and improve operational efficiency.

Scalability: Businesses can easily adjust their warehousing space to match fluctuations in demand or inventory levels.

Short-term Contracts: Contracts designed for short-term rental periods provide businesses with the flexibility to quickly adapt their space and service needs.

Customizable Services: Flexible warehousing providers offer customizable services such as inventory management and order fulfillment to meet specific business requirements.

Shared Warehousing: Cost-effective shared warehousing options provide businesses with access to flexible warehousing space.

Pay-As-You-Go: Flexible warehousing contracts typically utilize a pay-as-you-go pricing model, allowing businesses to pay for space and services based on their current needs.
Integrated Warehousing and Transportation Solutions for Streamlined Logistics Management
Integrated warehousing and transportation solutions can help businesses streamline their logistics management by combining warehousing and transportation services into a single, cohesive system. This integration can lead to several benefits, including improved efficiency, reduced costs, and enhanced supply chain visibility. Here are some ways that integrated warehousing and transportation solutions can benefit businesses:

Seamless Coordination: Integration of warehousing and transportation services ensures smooth movement of goods from warehouse to destination, eliminating disruptions in the supply chain.

Real-time Tracking: Integrated solutions offer real-time tracking capabilities, enabling businesses to monitor the location and status of their goods throughout the supply chain.

Cost Reduction: Consolidation of warehousing and transportation services can lead to cost savings by eliminating the need for multiple vendors and redundant services.

Improved Customer Service: Integrated solutions enhance customer service by providing faster, more reliable delivery times and greater visibility into the supply chain.
G7 Smart Logistics App: Efficient Warehousing for Streamlined Logistics Management.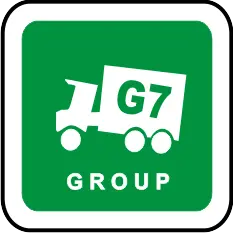 Frequently Asked Questions (FAQs) about Warehousing
Q1: What are the benefits of outsourcing warehousing services for my business?
A1: Outsourcing warehousing services can lead to cost savings, improved flexibility, access to specialized expertise, and allow businesses to focus on core competencies.
Q2: What are the best practices for managing inventory in a warehouse?
A2: Best practices include regular audits, optimized storage layout, inventory management software usage, and clear control procedures.
Q3: How can I improve the efficiency of my warehousing operations?
A3: Consider implementing automation technologies, optimizing workflow processes, and investing in employee training and development to enhance efficiency.
Q4: What factors should I consider when selecting a warehouse location?
A4: Key factors to consider include proximity to customers/suppliers, transportation infrastructure, local regulations/taxes, and availability of skilled labor.
Q5: How can I ensure the safety of my products in a warehousing facility?
A5: Implement strict security protocols, utilize specialized equipment/technology, and provide proper employee training on handling and storage procedures.
Q6: What are the different types of warehousing solutions available and which one is right for my business?
A6: Types include public, private, and shared warehousing. The right solution depends on factors such as inventory volume, budget, and required services.
Q7: How can I reduce warehousing costs without compromising quality?
A7: Employ cost-saving measures such as optimizing storage space, negotiating lower rates with service providers, and implementing inventory management software.
Q8: What is the impact of automation on the warehousing industry?
A8: Automation can enhance efficiency, reduce costs, and improve accuracy, but businesses should carefully weigh costs and benefits before implementing automation technologies.
Q9: How can I implement sustainable warehousing practices in my facility?
A9: Focus on reducing energy consumption, minimizing waste, using eco-friendly materials, and collaborating with sustainable suppliers.
Q10: How can I integrate warehousing and transportation operations for better logistics management?
A10: Consider partnering with a logistics provider offering integrated services, combining warehousing, transportation, and real-time tracking through a single platform/system.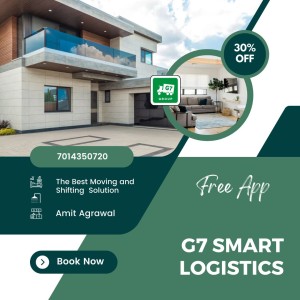 Website: https://g7app.club/hire-transporters/
App download link for Android: G7 Smart Logistics
YouTube link: https://youtu.be/1fgQNKspZgg
With their user-friendly website and mobile app, G7 Packers and Movers makes it easy for customers to book their services and track their shipments in real-time. They also provide packing and unpacking services, loading and unloading services, transportation services, and storage services.
G7 Transportation is a leading logistics and transportation company that provides reliable and efficient transportation solutions to customers. They offer a wide range of services including road transportation, air freight, sea freight, and warehouse management.
Top Logistics Apps and G7 Smart Logistics App Work and features:
The top logistics apps work by connecting businesses and individuals with transportation providers, allowing them to manage their logistics needs efficiently and effectively. These apps typically offer a range of features that streamline the transportation and logistics process, including:
Real-time Booking Notification Alerts: Most top logistics apps offer real-time tracking and Booking Notification Alerts of shipments, allowing businesses and individuals to monitor the progress of their deliveries in real-time.
Direct communication with drivers: Some top logistics apps allow businesses and individuals to communicate directly with drivers, providing them with greater visibility and control over their deliveries.
Multiple vehicle options: Many top logistics apps offer a range of vehicle options, including cars, bikes, buses, trucks, and trailers, to meet the needs of different businesses and individuals.
User-friendly interfaces: Top logistics apps typically have user-friendly interfaces, making it easy for businesses and individuals to manage their deliveries and track their shipments.
24/7 customer support: Most top logistics apps offer 24/7 customer support, providing businesses and individuals with access to help and support whenever they need it.
Multiple payment options: Many top logistics apps offer multiple payment options, including credit card, debit card, and net banking, making it easy for businesses and individuals to pay for their deliveries.
Automated delivery updates: Some top logistics apps provide automated delivery updates, keeping businesses and individuals informed about the progress of their shipments and reducing the risk of delays.
These are some of the key features that are commonly offered by top logistics apps. By leveraging technology and innovation, these apps are helping to streamline the transportation and logistics process, making it easier for businesses and individuals to manage their logistics needs. Whether you're a business looking to improve your supply chain, or an individual looking for a convenient and efficient transportation solution, there's a top logistics app that can meet your needs.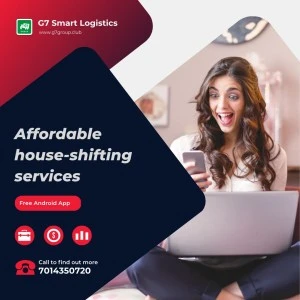 If you are a business or individual that requires frequent deliveries or transportation services, you know that the costs can add up quickly. Fortunately, the G7 Smart Logistics app is here to help you reduce those costs and streamline your logistics needs in India.
One of the primary advantages of using the G7 Smart Logistics app is its ability to save you money. By utilizing the latest technology and innovative solutions, this logistics app streamlines the transportation and moving process, ultimately reducing the need for manual labor and increasing efficiency. This translates to significant cost savings for businesses and individuals alike.
The app's real-time tracking feature is another way that it helps reduce transportation and moving costs. With the ability to monitor the progress of your deliveries in real-time, you can reduce the risk of delays and ensure that your shipments arrive on time. Additionally, the app's user-friendly interface makes it easy to manage your deliveries, reducing the need for additional support and further reducing costs.
G7 Smart Logistics app also offers multiple payment options, including credit card, debit card, and net banking, allowing you to pay for your deliveries quickly and easily. This not only reduces the need for manual payment processing but also reduces the risk of errors and delays.
Finally, the app's 24/7 customer support ensures that any issues are resolved quickly and efficiently, reducing the risk of delays and further reducing transportation and moving costs.
The G7 Smart Logistics app is an efficient, cost-effective solution for all your transportation and moving needs in India. With its range of features, including real-time tracking, direct communication with drivers, multiple vehicle options, and 24/7 customer support, this top logistics app provides a smart choice for businesses and individuals looking to reduce costs. Try the G7 Smart Logistics app today and start saving on your transportation and moving costs!
Cost-effective Logistics Apps in India:
For more information about our services, please visit our website or download G7 mobile app from Google Play.
Why G7 is best for Logistics Services:
Best-in-class, No Broker, No Commission, Unique LUXURY TRANSFER and Packers and Movers Service,
Biggest group of Committed & experienced Packers and Movers team, G7 Smart Logistics for Packers and movers for long distance moving and all your transportation needs.
Single App for Users and Partners (You can Switch on Single Click) Link: G7 Packers, Movers Transport App
#Warehousing #LogisticsManagement #SupplyChain #Efficiency #InventoryManagement #Storage #Distribution #Fulfillment #Ecommerce #Retail #Wholesale #Transportation #Technology #Automation #Sustainability #CostEffective #CustomerSatisfaction #Innovation #Scalability
Other Blogs:
: 1. Bagged Packaged Goods, 2. Gadi with Gadi Wala, 3. Boxed Packaged Goods, 4. Online Jobs for Students, 5. Local Transport, 6. MP Transport and Transport Nagar Moving Quotes, 7. Freight Transportation Logistics, 8. Second Hand Trucks, 9. Moving Services, 10. Warehousing, 11. Cargo For Shipping, 12. Professional Packers and Movers in Bangalore, 13.Packers and Movers in Chennai, 14. Transporters in Delhi, 15.G7 House Shifting App, 16. Smooth and Stress-Free Relocation, 17. Join the Biggest Packers and Movers Group, 18. Truck Booking App in India, 19. Top Logistics Apps in India, 20. Join Transporters Group in India, 21. Top Transport Apps in India, 22. Car Transport in India, 23. Save Transport and Moving Costs, 24. Affordable Truck Booking Apps, 25. Starting a Packers and Movers Company, 26. Affordable House-Shifting Services in India, 27. Best-Rated Packers and Movers in India, 28. Packers and Movers App for Office Relocation, 29. Transport Bike from One City to Another, 30. Commercial Truck Booking App for Logistics Companies, 31. Packers and movers for long distance moving, 32. Top Truck Rental Apps for Local and Outstation Deliveries