Truck Load Capacity, How Much Can Your Truck Carry?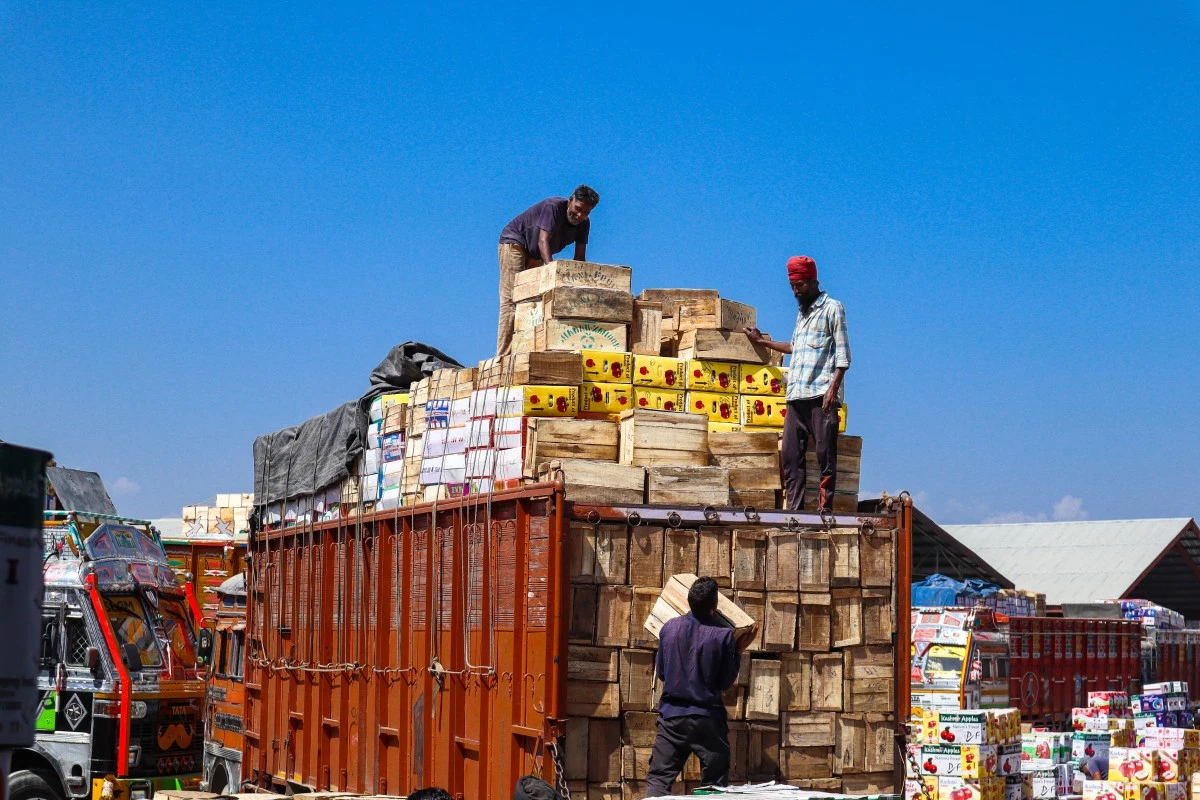 Table of Contents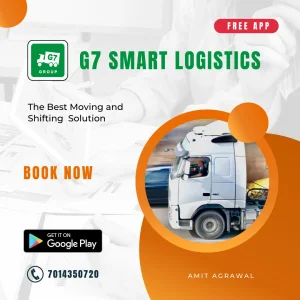 Understanding Truck Load Capacity How Much Can Your Truck Carry?
Introduction
Trucks play an essential role in the transportation industry, facilitating the movement of goods across the nation. These vehicles vary in size and shape, each with its unique load capacity. It's paramount to have a comprehensive understanding of your truck's load capacity to control overloading, which can lead to vehicle damage and imperil your safety. In this blog post, we will dig into the subject of Truck Load capacity, explore the various truck types available in the market, and learn about their capabilities. Having knowledge of different truck types and their capabilities will assist you in making informed decisions while picking the suitable truck for your transportation essentials. Furthermore, we will provide insights on how to compute load capacity and share tips on optimizing your truck's performance. Join us as we delve into the world of trucking and expand our understanding of this critical industry.
What is Truck Load Capacity?
Truck Load capacity is a crucial factor that determines the maximum weight a truck can transport. It encompasses the weight of both the cargo and the vehicle itself. Knowing your truck's load capacity is vital as it not only affects your safety but also that of other road users and the durability of your truck. Overloading a truck can result in dire consequences, such as road accidents, tire blowouts, and damage to the truck's suspension and braking system.
It is imperative to adhere to the recommended load capacity as specified by the manufacturer or the regulating authority. Exceeding the stipulated limit can have severe implications, leading to safety concerns and mechanical problems. An overloaded truck can also cause wear and tear on the engine, transmission, and axles, ultimately reducing the lifespan of the vehicle. The G7 Smart Logistics app is an innovative solution that can help logistics businesses efficiently manage their fleet's load capacity, assuring that trucks are not overloaded and diminishing the risk of safety concerns and mechanical troubles. Click here to download.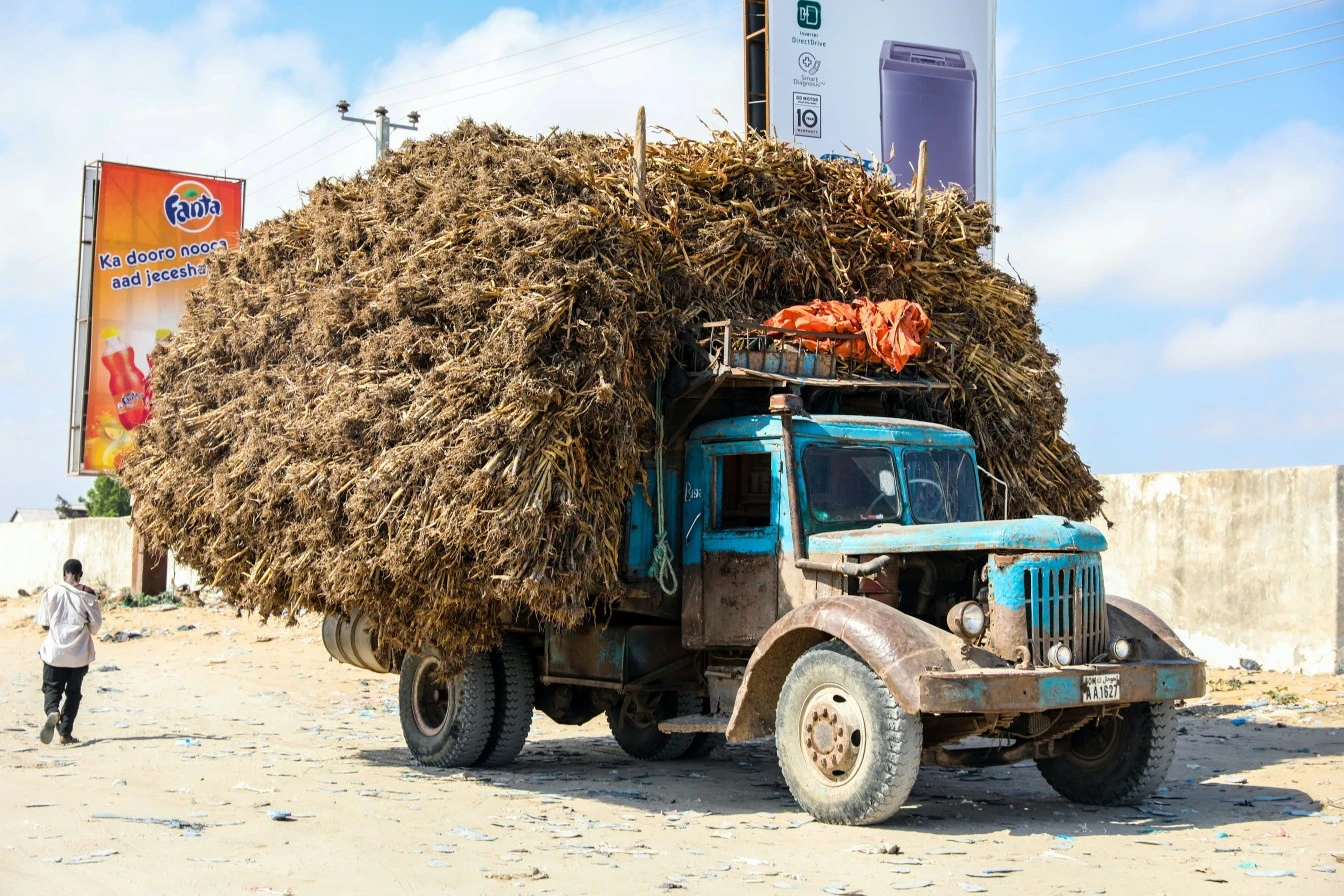 Calculating Truck Capacity in India: Understanding GVW and Axle Combinations
The ton capacity of a truck in India, known as Gross Vehicle Weight (GVW), is determined by the combination of axles and their assigned maximum load capacities. The GVW is calculated by adding the vehicle's kerb weight (empty weight) to the maximum permissible payload. This article provides a detailed explanation of how the ton capacity of a truck is calculated, taking into account axle combinations and provides an example to illustrate the concept.
Example:

Let's consider a truck referred to as a "25 tonner." In this case, the designation indicates the GVW of the truck. The GVW is calculated based on the combination of axles the truck has. Each axle combination has a predefined maximum permissible load capacity set by the Regional Transport Office (RTO). For instance, a 6T axle is capable of exerting a maximum force of 6000 kg-wt on the road.

To calculate the GVW, we consider the axle combination of the truck. In the case of a 25 tonner, it typically consists of one 6T axle and one 19T axle, resulting in a total of 10 tires. This means that the truck can carry a maximum weight of 25 tons, which includes the weight of the vehicle itself (kerb weight) and the maximum permissible payload.

It's important to note that the formula "Total Number of Wheels MULTIPLY BY 1.6" mentioned earlier provides an approximate estimation of the load weight capacity for any truck, but the actual GVW is determined by the specific axle combination and its permissible load capacity.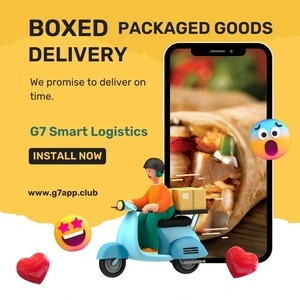 Types of Trucks and Their Load Capacity
22 Wheelers Truck Load Capacity

When it comes to moving hefty cargo across great distances, the 22-wheeler truck is the prominent choice. As the most sizeable truck available, it can regulate a remarkable load capacity of 40 to 60 tons. This makes it an invaluable asset in the transportation sector, particularly for goods that smaller vehicles couldn't possibly handle. With its vast size and weight-bearing capability, this truck is an extremely efficient choice, as it allows for the transportation of a more substantial quantity of goods in a single trip, which leads to lower transport expenses and less environmental harm in terms of carbon emissions.

Due to its unique factors, the 22-wheeler truck is a prevalent preference for diverse industries, including mining, construction, and logistics. The truck's size and weight capacity make it flawless for carrying heavy supplies, building materials, and other considerable items. Furthermore, its enduring design assures that it can oppose tough road conditions, making it suitable for long-distance transportation. Overall, the 22-wheeler truck is an essential tool for any business that requires heavy-duty transportation services.
18 Wheelers Truck Load Capacity

The semi-truck, also comprehended as an 18-wheeler truck, is a commonly utilized means of transportation for hauling over long distances. A crucial factor to consider when utilizing this type of truck is its load capacity, which can differ based on several factors. Generally, the load capacity of an 18-wheeler truck can range from 25 to 30 tons, allowing it to transport an extensive amount of cargo.

The load capacity of an 18-wheeler truck is defined by various factors, such as the size and weight of the trailer, the type of cargo being transported, and the number of axles on the truck. Manufacturers design these trucks to meet the requirements of various transportation needs, and they arrive in different sizes and configurations to serve different loads.
12 Wheelers Truck Load Capacity

The 12-wheeler truck has gained substantial popularity in contemporary times due to its efficiency in transporting goods within local areas. These vehicles are a common sight on roads, highways, and freeways, ferrying a broad range of cargo, including raw materials, ruined products, and equipment. The hauling capacity of a 12-wheeler truck is variable and relies on several factors such as the cargo size and weight, truck type, and specifications. Typically, a 12-wheeler truck can transport between 15 to 20 tons of weight, making it an excellent option for businesses and industries involved in logistics and transportation. The truck's sturdy build and substantial size assure that it can restrain heavy loads, guaranteeing the secure and safe delivery of goods to their intended destination.
10 Wheelers Truck Load Capacity

A 10-wheeled truck is a common choice for intra-city transportation, with a load capacity that ranges from 8 to 12 tons. Despite its smaller size compared to a 12-wheeled truck, this type of vehicle can still carry significant cargo. When it comes to transporting goods, load capacity is a crucial consideration. A truck's load capacity determines the amount of weight it can handle without affecting its performance or causing damage. The 10-wheeler truck's load capacity makes it a practical option for businesses or individuals who need to transport moderately heavy loads. Thanks to its size and load capacity, the 10-wheeler truck is more manoeuvrable and can easily navigate through narrow city streets. This attribute makes it an excellent choice for businesses that need to transport goods within city limits.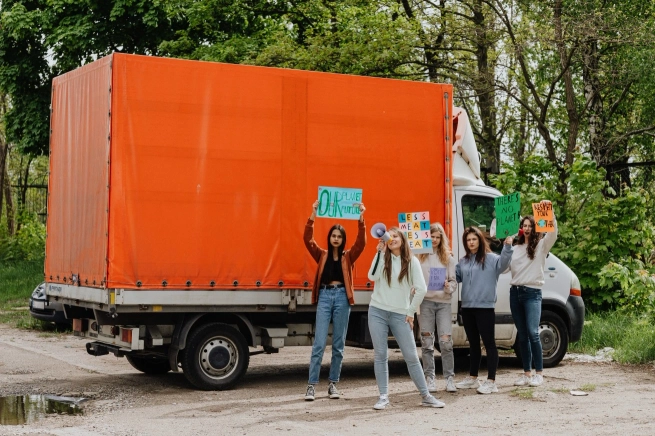 Popular Trucks and Their Load Capacity
Tata 22 Wheelers Truck Load Capacity

The Tata 22-wheeler truck, a remarkable creation of Tata Motors, is a flagship product that boasts a gigantic load capacity. As one of the most prominent automobile manufacturers in India, Tata Motors has designed this tremendous vehicle with a length of roughly 18 meters and a width of 2.5 meters. This truck is furnished with a powerful engine competent of producing up to 370 horsepower and 1550 Nm of torque. The advanced technology and robust design of the truck make it an ideal choice for transporting heavy loads across vast distances. The truck features a spacious cabin that ensures a comfortable and secure driving experience for the operator. The Tata 22-wheeler truck has gained popularity as a top preference for transporting essential commodities throughout the country.
Tata 14 Wheelers Truck Load Capacity

The Tata 14-wheeler truck is renowned not only for its load capacity but also for its robustness and dependability. It boasts a powerful engine and a durable chassis that enables it to traverse through rugged terrains and uneven roads with ease. The truck's capacious cabin and comfortable seating guarantee that the driver can operate it for extended periods without experiencing exhaustion. Furthermore, the vehicle comes equipped with safety features such as air brakes and an anti-lock braking system, ensuring the security of the goods and the driver during transit. In summary, the Tata 14-wheeler truck is a favoured option for companies requiring a dependable and effective transportation solution.
Mahindra Maxi Truck Load Capacity

The Mahindra Maxi is an exceptional vehicle that offers small business owners a cost-effective solution for their transportation needs. Not only does it have an impressive load capacity, but its fuel-efficient engine is also highly reliable, making it a practical choice for those who rely on transportation services. Maneuvering through narrow city streets and congested traffic is a breeze thanks to Maxi's compact size and agility. It is designed to withstand tough terrains and adverse weather conditions, ensuring that your goods are delivered safely and securely. Its versatility, durability, and affordability make it a top choice for businesses in search of efficient and dependable intra-city transportation.
Tata 407 Truck Load Capacity

The Tata 407 is an immensely popular commercial vehicle used extensively for transportation needs of all kinds. It is built with a robust chassis and a powerful engine that makes it competent of carrying heavy loads effortlessly. The truck's impressive load capacity of up to 2.5 tons makes it a highly sensual option for transporting a wide range of goods, including furniture, construction materials, and household appliances. The compact size of the Tata 407 and its excellent manoeuvrability enable it to navigate through narrow streets and congested areas with ease, making it a reliable choice for businesses that require efficient and flexible transportation solutions. The Tata 407 is an adaptable and dependable truck that can fulfil the demands of various industries and businesses.
Tata 709 Truck Load Capacity

Businesses in need of a reliable medium-sized vehicle often turn to the Tata 709 truck due to its widespread popularity. This truck boasts impressive versatility and efficiency, making it an excellent choice for various industries. Its load capacity of up to 5 tons allows for the effortless transportation of items ranging from FMCG products and textiles to construction materials. Furthermore, the truck's sturdy build and powerful engine enable it to navigate both urban and rural roads with ease. A spacious cabin also provides a comfortable driving experience for both the driver and passengers. In essence, the Tata 709 truck serves as a wise investment for businesses seeking a dependable transportation solution.
Eicher 14 Feet Truck Load Capacity

The Eicher 14 feet truck is a flawless selection for businesses that require a steadfast and efficient mode of transportation for their goods within city limits. This light commercial vehicle has a load capacity of up to 5 tons, which makes it appropriate for transporting diverse types of cargo such as fruits, vegetables, and groceries. Its compact size makes it a flawless choice for navigating through narrow city streets and tight parking spaces with relief. The Eicher 14 feet truck is furnished with a robust chassis and a powerful engine, allowing it to handle heavy loads without any difficulties. It provides a comfortable ride for both the driver and passengers. For small-scale businesses, this truck is an excellent choice as it offers a dependable and cost-effective transportation solution.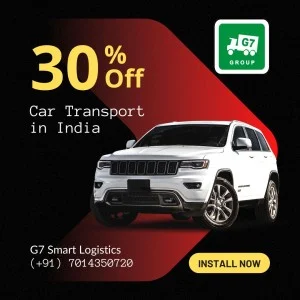 What are the Factors That Affect Truck Load Capacity?
Several factors can affect the capacity and efficiency of Truck Load services, including:
Weight

The weight of the cargo being transported is a crucial consideration for any trucking operation. Not only does it impact the load capacity of the truck, but it can also affect the fuel efficiency, safety, and overall performance of the vehicle. In addition to legal weight limits set by individual states, carriers must also adhere to federal regulations and guidelines. Overloading a truck can lead to fines, damage to the vehicle, and an increased risk of accidents on the road. Properly managing cargo weight and distribution is therefore essential for the smooth and safe operation of any trucking fleet.
Dimensions

Not only does the size of the cargo influence the load capacity of a truck, but it can also have a significant impact on the safety of the transportation procedure. If the cargo is too big or has an unusual shape, the driver may face additional challenges like limited visibility or difficulty navigating in narrow spaces. To guarantee the protected and efficient delivery of the load, it's vital for the transportation company to evaluate the cargo's dimensions accurately and decide on the required permits and equipment. Failing to do so could lead to cargo damage or even road accidents.
Distance

The probability of delays and potential harm to the freight due to prolonged travel time and exposure to environmental factors may also rise with greater distances. Conversely, shorter distances may not necessitate as much fuel and time, leading to reduced transport expenses. Moreover, opting for shorter distances may enable faster delivery times and decrease the vulnerability of the cargo to external threats, making it a more effective alternative for time-sensitive shipments. Hence, when choosing the appropriate Truck Load service, one must take into account the distance between the pickup and delivery locations as a crucial aspect.
Type of Cargo

When it comes to transporting cargo by truck, it's essential to consider the type of cargo being shipped. Certain types of cargo, such as hazardous materials, require special handling and equipment to assure safe transportation. Perishable goods, on the other hand, need to be delivered quickly and efficiently to prevent spoilage. Fragile items may also require extra care to avoid damage during transit. All these factors can affect the capacity and efficiency of Truck Load services, and it's important to choose a carrier that has experience controlling your specific type of cargo to assure successful delivery.
Road Conditions

Ensuring that the Truck Load services operate smoothly and efficiently is crucial for businesses that rely on the timely delivery of goods. Monitoring road conditions is a crucial step toward achieving this goal. Traffic congestion, adverse weather conditions, and road construction can all lead to delays in the delivery schedule, resulting in increased costs and dissatisfied customers. Additionally, the safety of the drivers and other road users must be considered when assessing road conditions. Regular updates on road conditions, effective route planning, and proactive communication with customers can help mitigate the negative impact of road conditions on Truck Load services.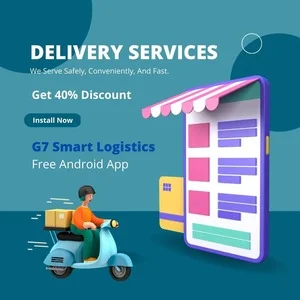 What are the Benefits of Using Truck Load Services?
There are several benefits to using Truck Load services, including:
Cost-Effective

To being cost-effective for large and heavy shipments, Full Truck Load (FTL) services offer several other benefits. They provide a faster transit time since the truck is dedicated solely to the shipment, reducing the risk of delays or damage. FTL services also offer more flexibility in terms of scheduling, as the truck can be scheduled to arrive at the destination at a specific time. Furthermore, FTL services are ideal for businesses that require regular shipments, as they can establish long-term relationships with carriers and negotiate better rates. Overall, FTL services are an excellent option for businesses that need to transport large quantities of goods over long distances while maintaining cost-effectiveness and efficiency.
Fast and Efficient

This makes FTL trucking an ideal option for time-sensitive shipments or those that require a high level of security. Unlike LTL (Less-than-Truckload) shipping, FTL allows for the exclusive use of the entire truck, providing maximum space and capacity for larger shipments. Additionally, FTL shipping can offer more flexibility in terms of scheduling and route customization, as the cargo is not combined with other loads along the way. This can lead to faster transit times, reduced risk of damage or loss, and ultimately, greater customer satisfaction. Overall, FTL Truck Load services provide a reliable and efficient solution for businesses looking to transport large quantities of goods quickly and securely.
Secure

Truck Load services not only ensure physical safety but also incorporate cutting-edge technology and monitoring systems to bolster security measures. By leveraging GPS and real-time tracking, trucking companies can keep constant tabs on their freight and promptly address any security threats that may arise. Additionally, truck drivers undergo extensive training to adeptly manage unforeseen circumstances and preemptively safeguard the cargo's safety and security. In summary, Truck Load services represent a dependable and secure transportation solution for companies seeking to transport high-value or sensitive merchandise.
Flexible

The truckload industry provides a high degree of flexibility when it comes to the volume of the cargo. Depending on the nature of the goods being transported, shippers can opt for a variety of truck sizes such as standard, flatbed, or refrigerated trucks, enabling them to tailor their shipment to their exact specifications. This versatility makes truckload services a viable option for both short and long-distance transportation, catering to the diverse needs of businesses of all scales. In summary, truckload services' adaptability is a preferred choice among companies seeking to streamline their logistics operations.
The G7 Smart Logistics is a very innovative solution for Truck Load service that it offers through its associates here without any hidden charges. So what are you waiting for download now and book your first Truck Load service? Click here to download.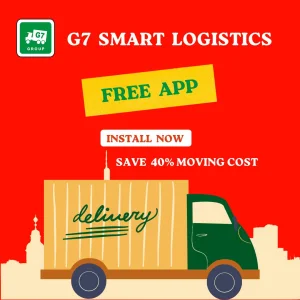 What are the Drawbacks of Using Truck Load Services?
There are also some drawbacks to using Truck Load services, including:
Capacity Constraints

Truck Load services are primarily intended to cater to the transportation of large shipments that require the full capacity of a truck. However, opting for this service may not be the most practical approach when dealing with smaller shipments that do not occupy the entire space of a truck. In such cases, opting for Less-than-Truck-Load (LTL) services can be a more cost-effective option. With LTL services, businesses can save costs by sharing the space of a truck with other shippers and only paying for the space they need. This option is particularly beneficial for businesses that do not require full truckload services, as it can help them minimize their transportation expenses. LTL services also offer routing and scheduling flexibility, making them an ideal choice for businesses that need to ship to multiple destinations.
Lack of Tracking

When it comes to transporting goods, Truck Load services may offer fewer tracking and visibility options compared to air or sea freight. This can make it difficult for companies to stay up-to-date on the status of their cargo during transportation. The limited tracking capabilities of Truck Load services can be a disadvantage for businesses that need real-time updates on the location and condition of their goods.
Weather Conditions

Truck Load services are highly sensitive to weather conditions, which can cause delays and increase costs. Inclement weather, such as snow or ice, can make roads unsafe to travel, resulting in delays and potential rescheduling. Extreme heat can also harm trucks, causing mechanical issues or even forcing them to stop altogether. These weather-related challenges can add to the overall cost of the service, as companies may require to take extra precautions or find optional routes to assure the safe and timely delivery of goods.
Regulatory Compliance

Truck Load services must adhere to numerous regulatory requirements, including weight limitations, safety guidelines, and driver hour-of-service regulations. Neglecting to comply with these regulations can lead to substantial fines or penalties.
The G7 Smart Logistics is a very innovative solution for Truck Load service that it offers through its associates here without any hidden charges. So what are you waiting for download now and book your first Truck Load service? Click here to download.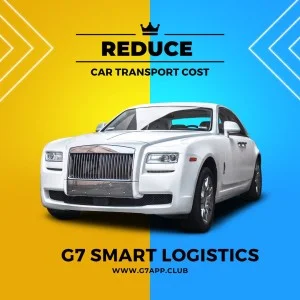 Choosing the Right Truck Load Service Provider
When choosing a Truck Load service provider, there are several factors to consider, including:
Reputation and Experience

Choosing the right logistics partner can significantly impact the transportation of your goods. It is crucial to choose a provider with a positive reputation and relevant expertise to assure seamless and efficient delivery of your cargo. Partnering with a logistics provider with a proven track record of dependable and quality service can instill confidence that your goods will be transported in a timely and safe manner. To assure a successful partnership, it's important to select a provider with experience in your specific industry or similar types of cargo, as this demonstrates their expertise and resources to meet your unique transportation requirements.
Availability and Responsiveness

When it comes to selecting a service provider, prioritizing their availability and responsiveness to your requirements is paramount. It is essential to pick a provider who can offer 24/7 customer service and has a well-established network of carriers to assure the timely delivery of your goods. Opting for a company that prioritizes these factors can give you the assurance of trustworthy support and assistance whenever you need it, ultimately leading to the success of your business. Making the right decision in choosing a service provider can make all the difference in your business's growth and development.
Technology and Tracking Capabilities

When it comes to picking a freight delivery service, it's crucial to factor in their technological capabilities and tracking proficiency. It's advisable to go for a provider that utilizes cutting-edge technology to trace and oversee your cargo's transportation progress. Look out for a company that provides real-time tracking and online visibility resources that empower you to monitor your shipment's advancement constantly. This not only guarantees your peace of mind but also facilitates better operational planning.
Insurance Coverage

When choosing a provider for shipping your cargo, it's important to consider insurance coverage. You should opt for a provider that can offer sufficient insurance coverage and provide evidence of that coverage. This will ensure that your cargo is protected in case of loss or damage during transit. Adequate insurance coverage is particularly important when shipping high-value items, as it can give you peace of mind knowing that you are financially covered if anything goes wrong. So, assure to do your research and choose a provider that meets your insurance needs.
Price and Payment Terms

When deciding on a service provider, it is essential to take into account their payment terms and pricing structure. It is highly recommended to go for a provider that presents competitive pricing along with adaptable payment options. It is equally important to have clarity and transparency in the pricing structure to comprehend the costs associated with their services. Providers who charge undisclosed or hidden fees can lead to unforeseen expenses and should be avoided. Choosing a provider that has fair pricing and clear payment terms will help you obtain the maximum value for your investment.
The G7 Smart Logistics is a very innovative solution for Truck Load service that it offers through its associates here without any hidden charges. So what are you waiting for download now and book your first Truck Load service? Click here to download.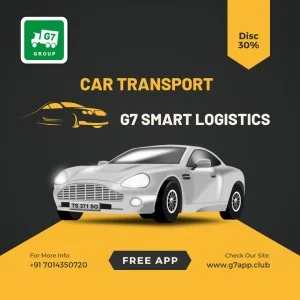 Materials Used in Truck Manufacturing
Various materials commonly used in the manufacturing of trucks are:
1. Chassis:
The chassis forms the backbone of a truck and is typically made of high-strength steel.

Steel provides durability and structural integrity, allowing the chassis to withstand heavy loads and rough terrains.
2. Engine:
The engine is a vital component of a truck, providing the power required for transportation.

Truck engines are commonly made of cast iron and aluminum alloys, which offer a balance between strength, heat dissipation, and weight reduction.

These materials are chosen for their robustness and ability to withstand the demands of long-haul journeys and heavy-duty applications.
3. Underpinnings:
The underpinnings of a truck include the suspension system, axles, and drivetrain components.

These parts are designed to withstand rugged conditions and provide stability and control during operation.

The underpinnings are typically made of a combination of steel, cast iron, and other high-strength materials to ensure durability and reliability.
4. Body and Cabin:
The truck's body and cabin are constructed using a variety of materials to provide comfort, safety, and protection.

Steel is commonly used for the truck's body panels and framework, providing structural strength and impact resistance.

Additionally, rubber, plastic, foam, and wood may be used for various interior and exterior components, such as insulation, seals, trim, and flooring.

Glass is utilized for windows and windshields, offering visibility and protection for the driver and occupants.
In summary, trucks are made using a combination of materials to ensure strength, durability, and functionality. Key components like the chassis, engine, underpinnings, and body panels are primarily constructed using steel, cast iron, and other high-strength materials. Additional materials like rubber, plastic, foam, wood, and glass are used for specific components and interior elements. This blend of materials ensures that trucks can withstand demanding conditions while providing reliability and safety on the road.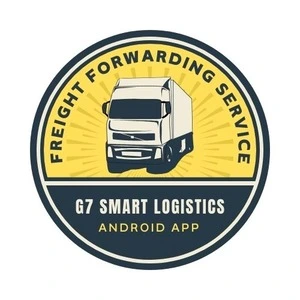 Tyre Configurations in Different Types of Trucks in India
Tyre configurations in various types of trucks found in India:
1. Rigid Body Trucks:
Rigid body trucks come in various configurations, including 4, 6, 10, 12, and 14-wheelers.

Among rigid body trucks, the maximum number of tyres typically observed is 14.
2. Horse and Trailer Trucks:
Horse and trailer trucks consist of a horse (prime mover) and a trailer.
The horse usually has a maximum of 10 tyres, commonly found in 6 or 10-wheeler configurations.
The trailer can have 1, 2, or 3 axles, each axle equipped with 2 or 4 tyres.
Therefore, this type of truck arrangement can have a maximum of 22 tyres.
3. Special Purpose Vehicles:
Special purpose vehicles are designed for specific operations.
These vehicles may include multiple horses in the front, pulling a train of trailers.
Examples of special purpose vehicles can have as many as 72 tyres or even more, depending on the unique requirements of the operation.
It is important to note that there is no fixed limit on the number of tyres for such vehicles, as it varies based on their specific purposes and load-bearing capacities.
While the largest truck observed in India had 208 tyres, this number is not an absolute maximum. The number of tyres can be customized and adjusted according to the intended use and the weight of the cargo being transported. Specialized operations like windmill component transportation may require a higher number of tyres to distribute the load effectively.
In Short, the number of tyres in trucks in India varies significantly based on the type of truck and its purpose.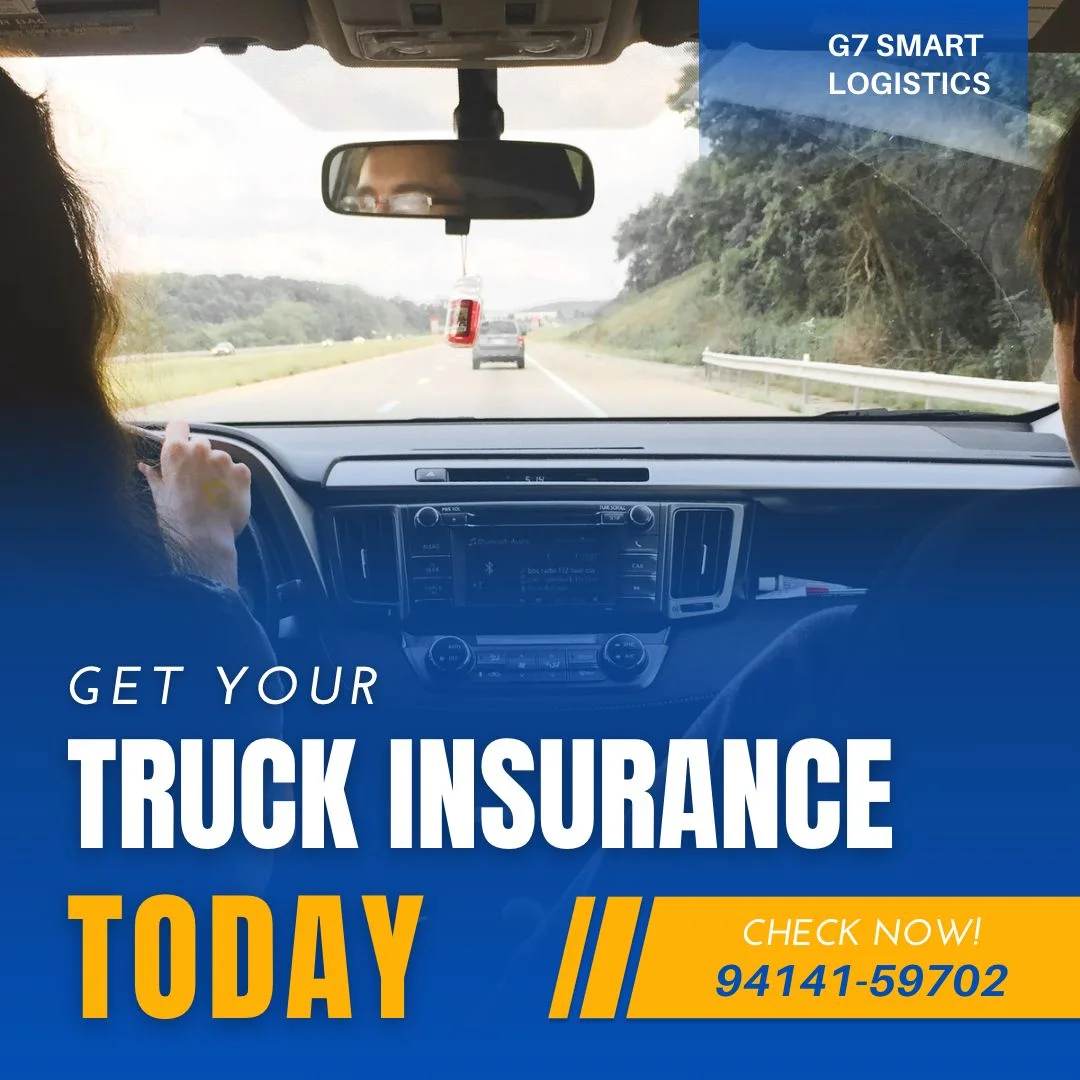 Conclusion
It's essential not only to pick the right truck but also to factor in several aspects that can influence its load capacity. Different variables, including the type of cargo, weather conditions, and terrain, can significantly impact the maximum weight that a truck can safely transport. Although utilizing Truck Load services may seem advantageous in terms of cost-effectiveness and convenience, there are also some downsides to take into account. These may include potential delays, the risk of damaging goods during transit, and the reliance on external providers for transportation.
Transporting goods by truck requires prioritizing safety, which can be achieved by following load capacity limits. This approach minimizes the possibility of accidents and damage to your goods and truck, while also ensuring compliance with regulations. Whether you're a business owner or an individual, assessing your transportation requirements and selecting the appropriate truck and load capacity is crucial for a successful and hassle-free transport operation. Taking the time to understand these factors can make a significant difference in the outcome of your shipment.
#Understanding_Truck_Load, #Truck_Load_Capacity, #Truck_Capacity, #Load_Capacity, #How_Much_Truck_Carry
G7 Smart Logistics App: Revolutionizing the Supply Chain Industry, Most Affordable Shifting and Moving services, Cost-effective Logistics Services in India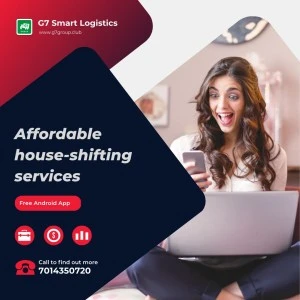 Other Blogs:
1 Bagged Packaged Goods, 2. Gadi with Gadi Wala, 3. Boxed Packaged Goods, 4. Online Jobs for Students, 5. Local Transport, 6. MP Transport and Transport Nagar Moving Quotes, 7. Freight Transportation Logistics, 8. Second Hand Trucks, 9. Moving Services, 10. Warehousing, 11. Cargo For Shipping, 12. Professional Packers and Movers in Bangalore, 13.Packers and Movers in Chennai, 14. Transporters in Delhi, 15.G7 House Shifting App, 16. Smooth and Stress-Free Relocation, 17. Join the Biggest Packers and Movers Group, 18. Truck Booking App in India, 19. Top Logistics Apps in India, 20. Join Transporters Group in India, 21. Top Transport Apps in India, 22. Car Transport in India, 23. Save Transport and Moving Costs, 24. Affordable Truck Booking Apps, 25. Starting a Packers and Movers Company, 26. Affordable House-Shifting Services in India, 27. Best-Rated Packers and Movers in India, 28. Packers and Movers App for Office Relocation, 29. Transport Bike from One City to Another, 30. Commercial Truck Booking App for Logistics Companies, 31. Packers and movers for long distance moving, 32. Top Truck Rental Apps for Local and Outstation Deliveries