Indian trucking companies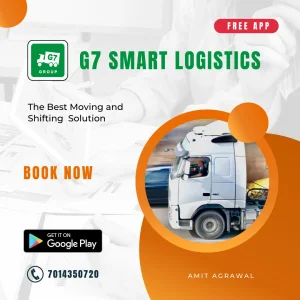 Table of Contents
Trucking Companies Introduction:
Trucking companies play a vital role in the global transportation sector by specializing in the movement of goods along roads and highways. They are key players in the supply chain, ensuring efficient and timely delivery of goods to various destinations. Many prominent trucking companies offer additional transportation services, such as rail and air transport, as well as logistics services. This diversification allows for faster and cost-effective deliveries to a wide range of destinations.
The trucking sector of India has played a climactic role in propelling the nation's economic growth and has made a significant contribution to its Gross Domestic Product (GDP). This industry provides employment to a large chunk of the population and facilitates the movement of a diverse range of goods such as agricultural produce and manufactured products.
The need for trucking services has raised in recent times because of the government's efforts to improve infrastructure and uplift manufacturing in India. Many companies have upgraded their trucks, warehouses, and tracking systems utilizing modern technology, which has led to improved efficiency and productivity in the industry.
Trucking companies are essential components of the transportation sector, responsible for transporting goods via trucks along roads and highways. They provide crucial logistical support and contribute significantly to domestic and international trade, ensuring the timely delivery of goods to their destinations. With a high level of dependence on trucking services, they play a pivotal role in sustaining the global supply chain and driving economic growth.
Importance of Trucking: Trucking is the core business of transporting goods using trucks. This industry is highly profitable because transportation is a fundamental necessity for moving goods from manufacturing locations to markets. Whether it's food, clothing, raw materials, or technology, everything requires transportation, and trucks are the most common mode of commercial transportation.

Domestic and International Operations: Trucking companies operate not only within a single country but also facilitate the transportation of goods between countries. They play a crucial role in facilitating trade and commerce by ensuring the smooth flow of goods across borders.

Wide-scale Dependence: Virtually everything we use in our daily lives has been transported by trucks at some point. In the India, for example, trucking is highly relied upon, with over 70% of goods being transported by trucks. Additionally, the trucking industry accounts for nearly 6% of full-time jobs within the India, highlighting its significant contribution to the economy.
Key Statistics Highlighting the Importance of the Trucking Business
Lucrative Industry: The trucking business in India is a highly profitable industry, with its overall worth amounting to billions of dollars. It plays a crucial role in the country's economy and supply chain.

Remarkable Revenues: In 2018, the revenues generated by the Indian trucking industry surpassed the Gross Domestic Product (GDP) of 150 countries worldwide. This statistic demonstrates the significant financial impact and scale of the industry.

Massive Fleet Ownership: Retail giant Walmart, known for its extensive operations, owns approximately 10,000 trucks. This sizable fleet is indicative of the company's reliance on the trucking industry to facilitate its logistical operations efficiently.

Essential for Business Continuity: The demand for goods is constant, requiring a reliable and expansive trucking industry. If long-haul trucks were to cease operations, grocery stores would face shortages within just three days. This underlines the critical role trucking plays in ensuring the availability of essential supplies.
Considering a Career in Trucking? Here's What You Should Consider
Job Stress: Starting a career in the trucking industry requires understanding the inherent stress associated with the job. It involves significant responsibilities such as responsible driving, timely deliveries, and meeting deadlines. Effective communication and coordination are crucial, which can sometimes lead to stressful situations. Developing strong stress management skills is essential for maintaining steady execution in challenging circumstances.

Communication and Interpersonal Skills: Successful trucking businesses rely on excellent communication skills. As multiple stakeholders are involved, including drivers, management staff, and clients, effective communication becomes a key factor. You'll need to communicate with dispatchers, clients, and handle contracts and discrepancies. Building trust among employees and clients is important, along with efficient management of communication across the business.

Financial Considerations: It's important to be aware that trucking may not yield instant wealth. If you work as a truck driver, the income may be relatively low, with long hours required. However, starting a trucking business and hiring drivers can provide better opportunities for income. Securing contracts with large companies can also lead to improved profit margins.

Personal Sacrifices: A career in trucking can impact personal relationships, as it often involves being on the road for extended periods. This means spending less time at home with family. The job requires dedication and can result in truck drivers feeling unable to allocate sufficient time for their personal lives.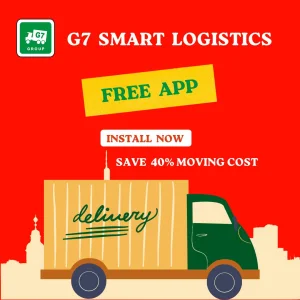 Which are the top Indian Trucking Companies?
Transport Corporation of India (TCI)

Container Corporation of India (CONCOR)

Mahindra Logistics

VRL Logistics

Gati Limited

Allcargo Logistics

Blue Dart Express

DHL Express India

FedEx Express India

SafeExpress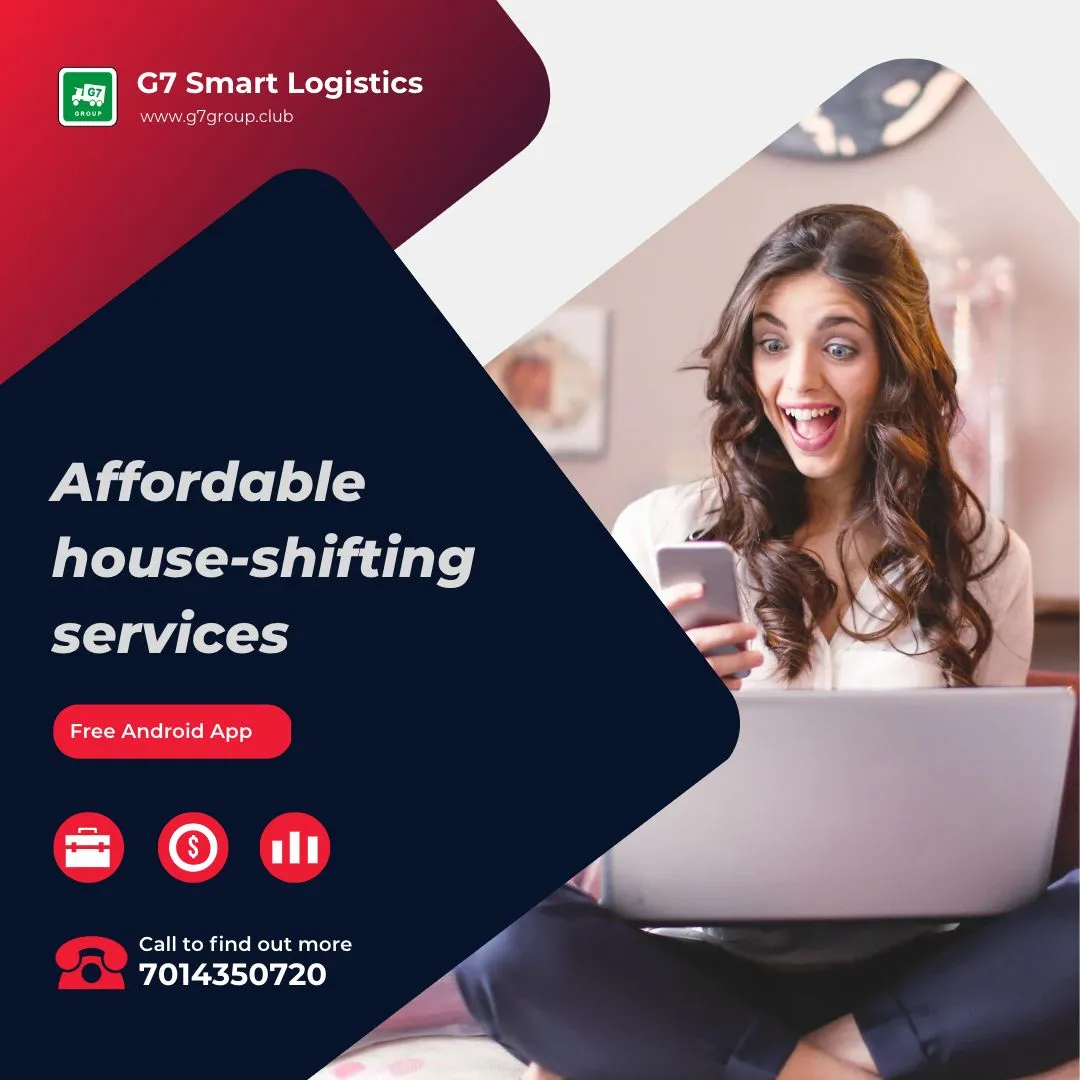 What are the Fleet Size and Services of top Indian Trucking Companies?
Many various companies give the finest services, big coverage areas, and sufficient fleet sizes. Clients have plenty of variety, and their top ranking options will likely include the following:
G7 Smart Logistics:
G7 Smart Logistics is a transportation platform that offers a wide range of services for commercial and residential relocations. It has quickly become India's largest logistics supply chain platform, connecting customers with verified transporters, shifting and moving companies, and fleet owners. With instant quotes available from G7 Verified partners, the platform is super simple and easy to use. Users can reserve, hire, or attach trucks, trailers, containers, tippers, and bolero pickups for their transportation needs.
The G7 Group of Moving Companies, Transporters, Fleet Owners, and Travel Agents is dedicated to providing reliable and professional services to customers. The Smart Home Shifting app allows service seekers and customers to connect with verified partners near their location. With over 2.5L+ Google Play app installs and 1.4L+ successful bookings served across Bharat, G7 Smart Logistics has quickly become a trusted name in the industry. Whether it's for house relocation, room relocation, store relocation, office relocation, or any other commercial or residential relocation essentials, G7 Smart Logistics has the expertise and resources to make the process hassle-free. With 6.8K+ verified partners obtaining bookings and 10K+ growing businesses listed, G7 Smart Logistics is poised for even greater success in the future. Click here to download the app.
Steps to book trucks, packers, transporters, or logistics companies online:

Step 1: Install the G7 app.

Step 2: Select pickup and drop locations, and choose the vehicle or service you require.

Step 3: Wait for up to four calls from G7 verified partners.

Step 4: Book, bargain, or cancel the G7 partner without any penalties or charges.

Step 5: If you are satisfied, approve the G7 partner.

Step 6: Confirm the delivery status and make the full and final payment.

That's it! You're done.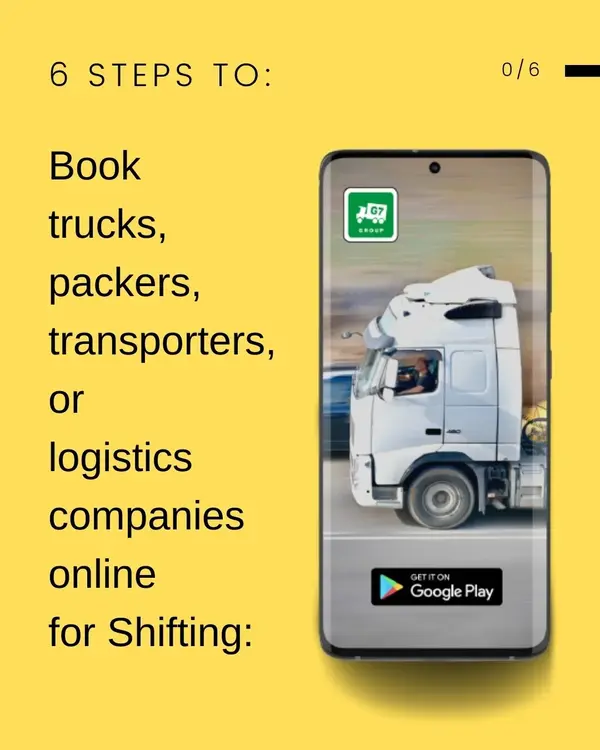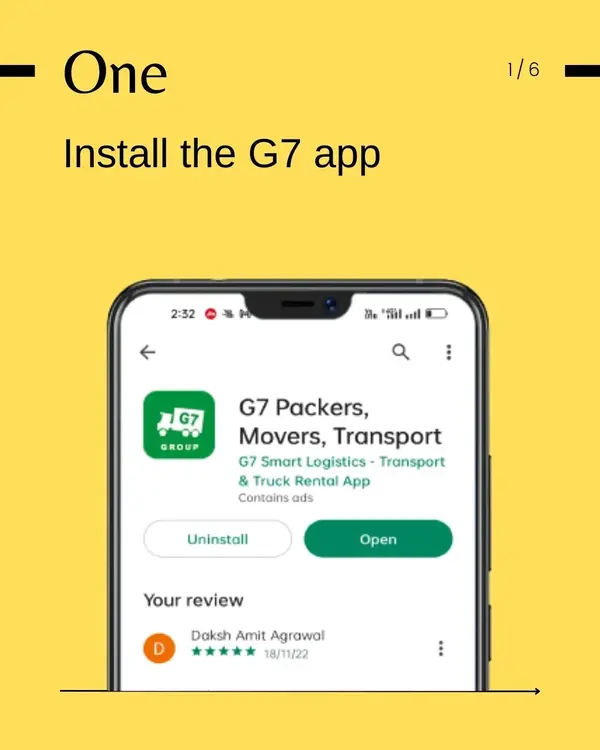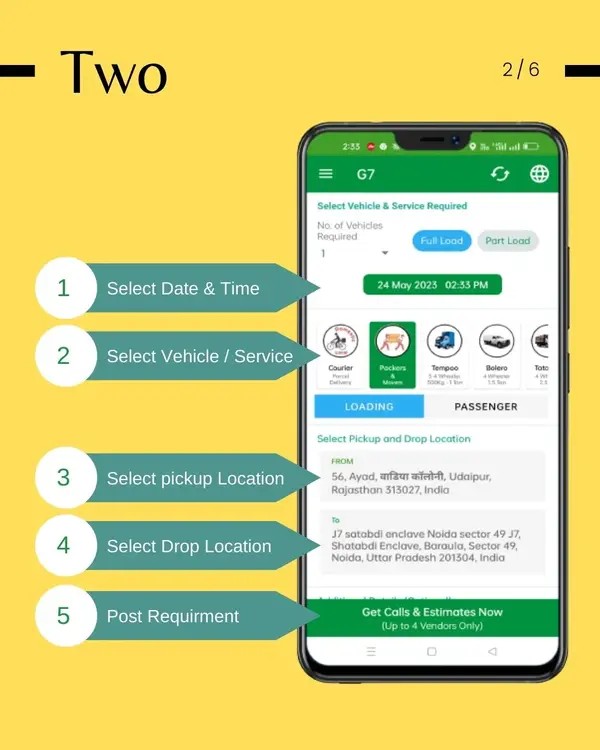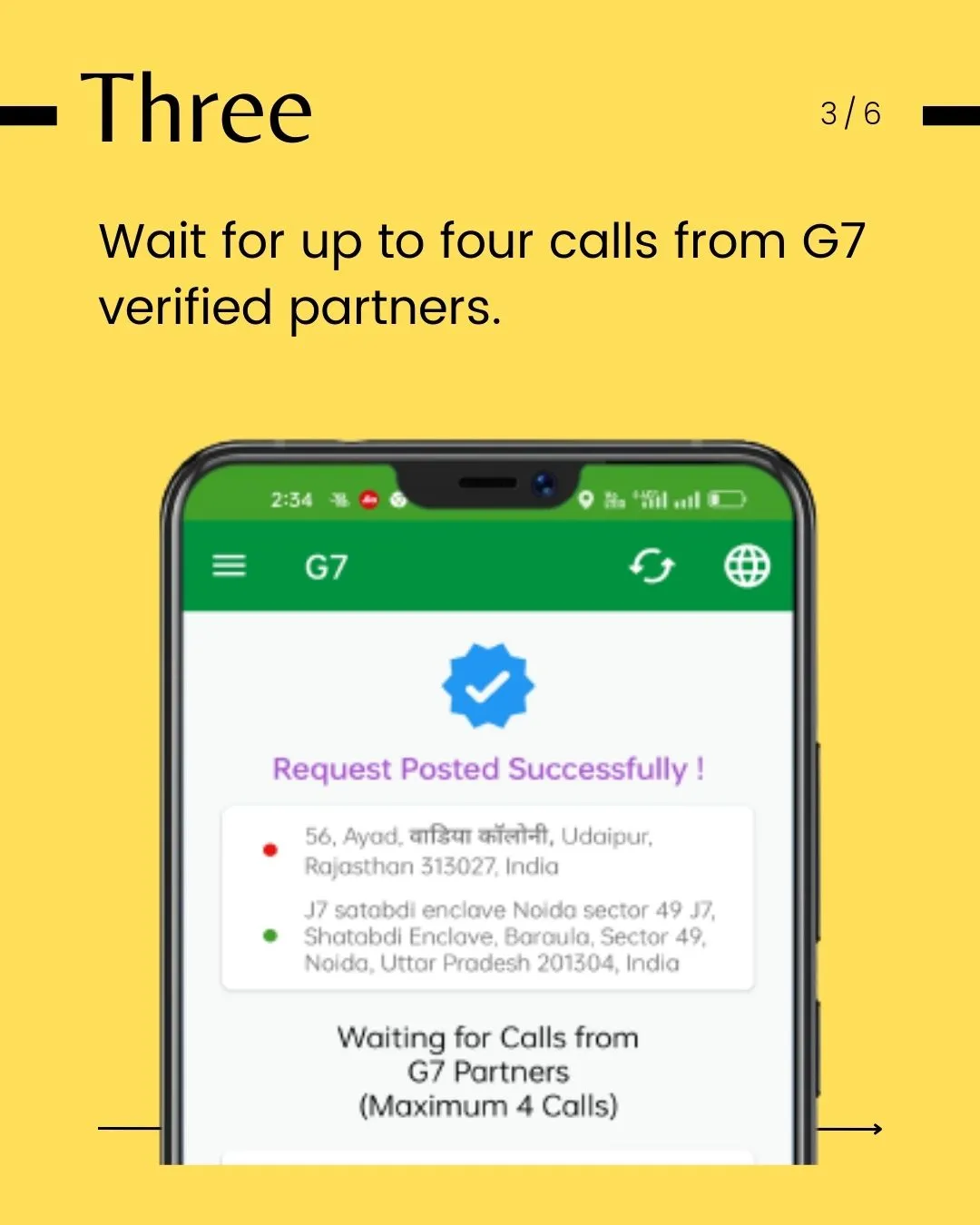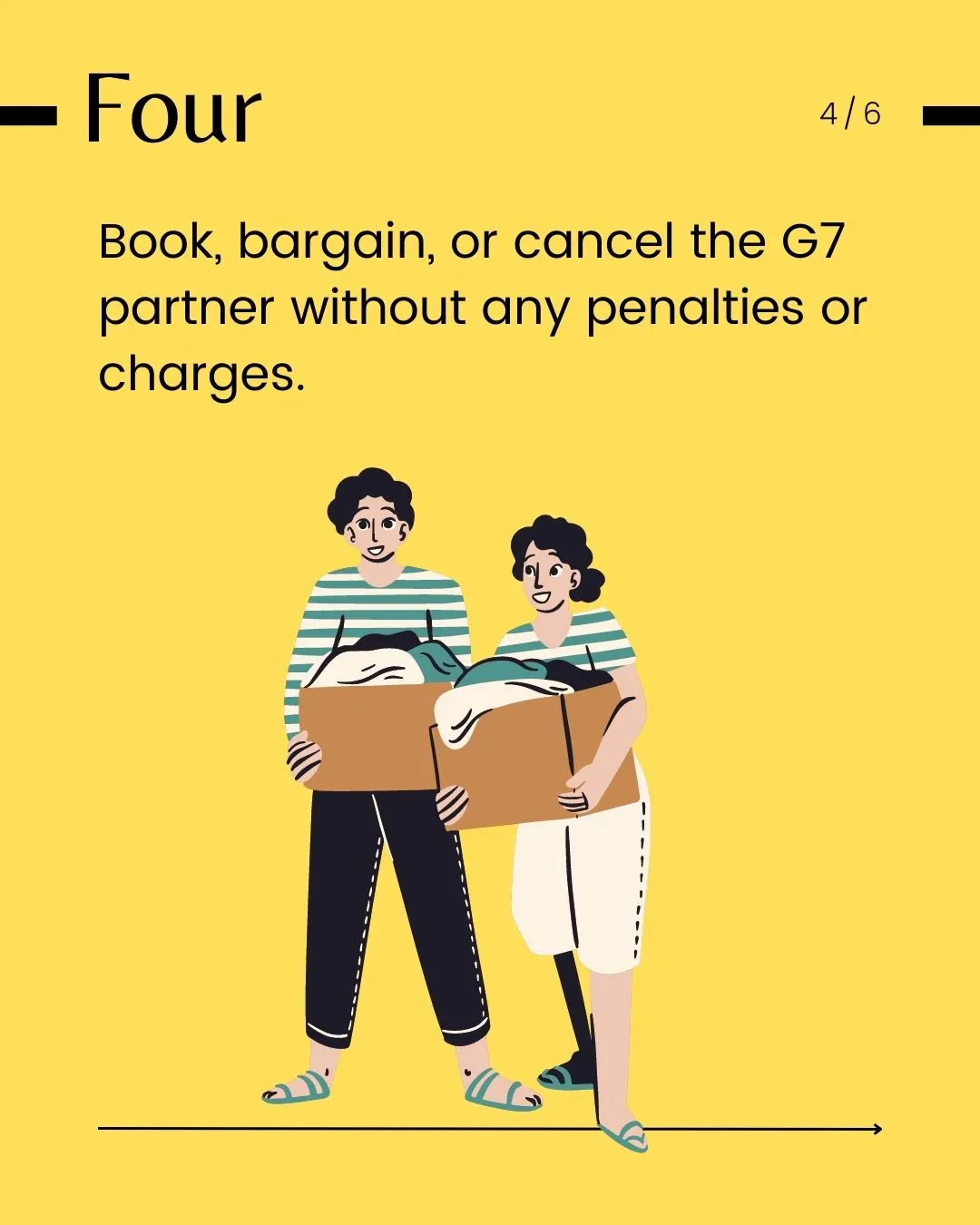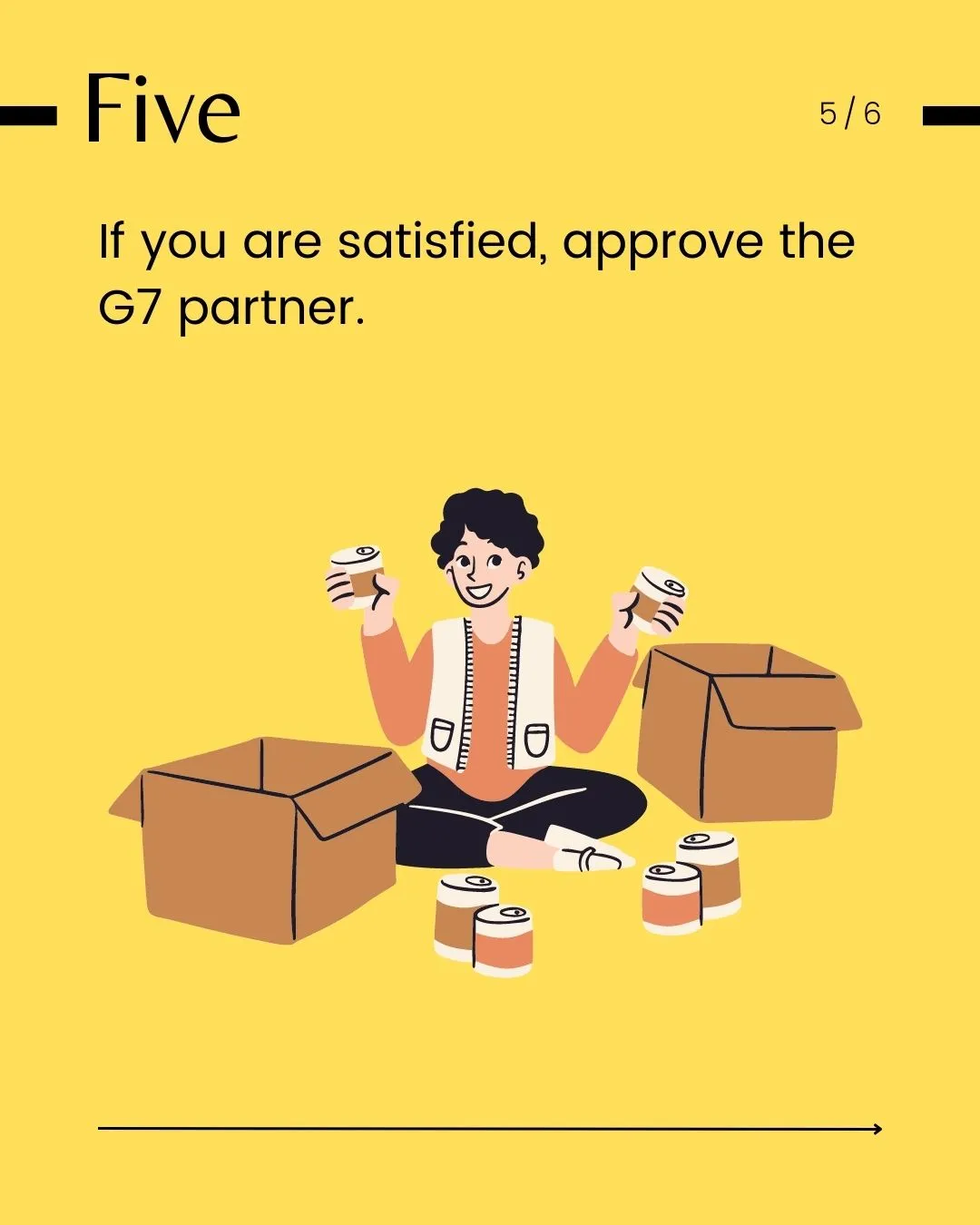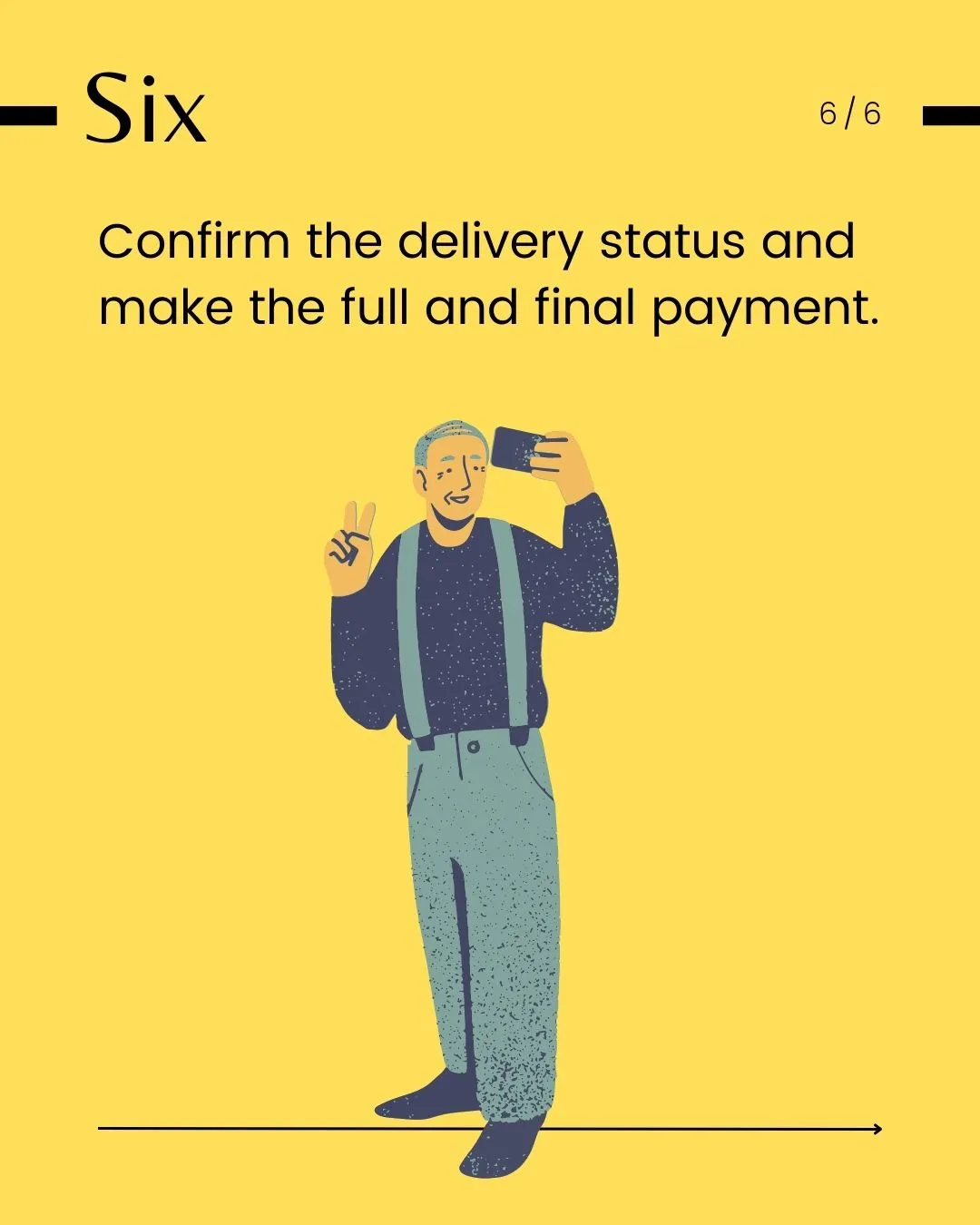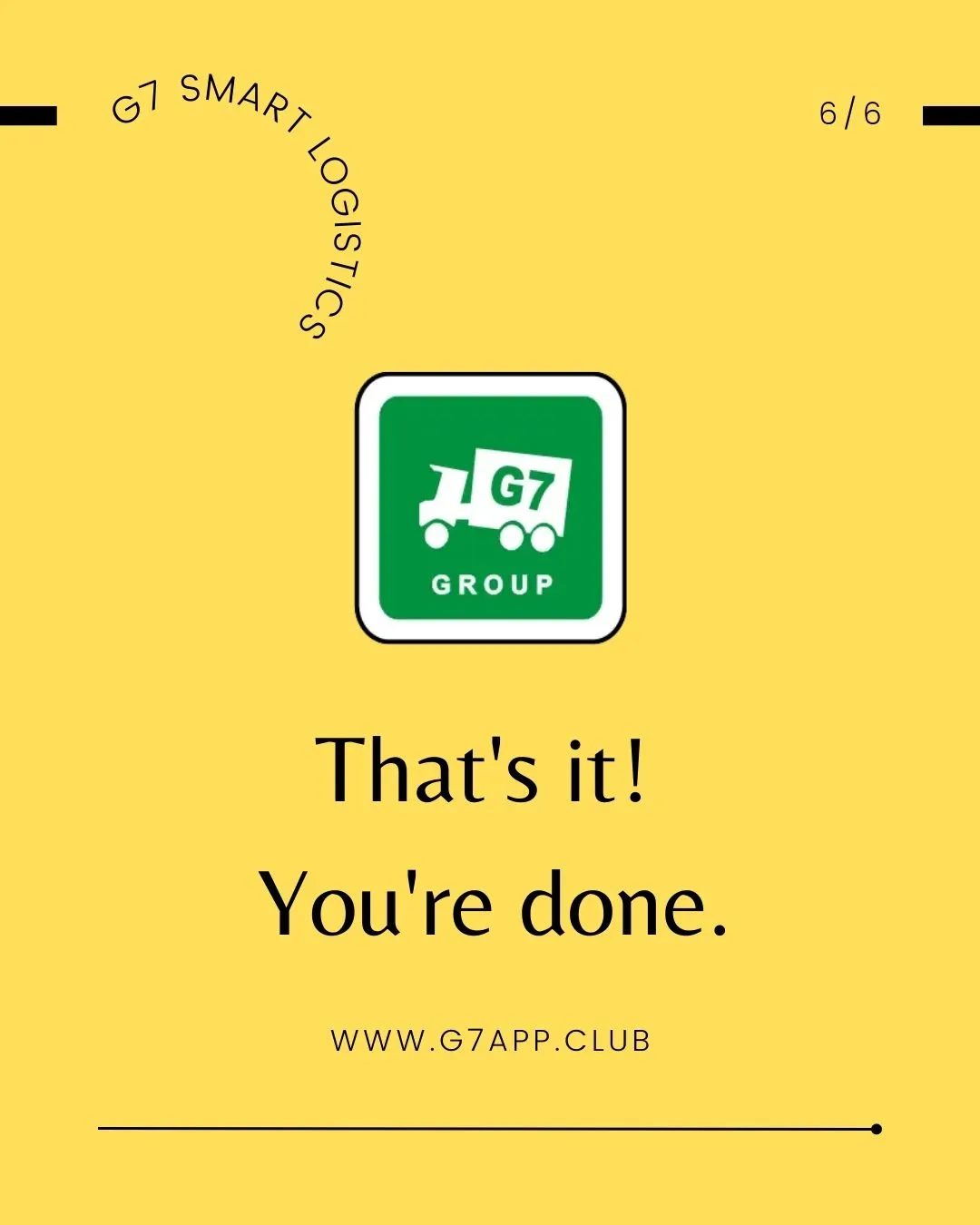 Transport Corporation of India (TCI):
With more than 60 years of experience, TCI has established a renowned name for itself by offering dependable and effectual logistics services to a broad expanse of industries. The company tailors its services to meet the specific requirements of its clients, whether they are small enterprises or large corporations. TCI's transportation services range from full truckload and less-than-truckload transportation to container transportation and express cargo services. The company's warehousing and supply chain solutions give comprehensive logistics solutions to clients, including inventory management, order fulfillment, and distribution services.
With a wide-reaching network of more than 1,500 branches and warehouses throughout India, TCI offers unmatched connectivity to its clientele throughout the nation. The logistics provider has made substantial investments in technology, incorporating cutting-edge transportation and warehouse management systems to brace its services. TCI has also taken a proactive stance on sustainability, utilizing fuel-efficient vehicles and eco-friendly packaging materials to reduce its environmental impact.
Container Corporation of India (CONCOR):
CONCOR, also known as Container Corporation of India, is a prominent name in the logistics industry in India. Established in 1988, it has emerged as the largest container transportation company in the country. With a wide range of logistics and transportation solutions, CONCOR caters to various sectors such as the pharmaceutical, textile, and automotive industries, to name a few. Known for its dependable and reasonably priced services, CONCOR has gained immense popularity among businesses as a preferred logistics partner.
By utilizing its comprehensive network of infrastructure and resources, CONCOR has managed to uphold its dominant role in the logistics industry. With a presence of over 70 terminals nationwide and a container fleet surpassing 9,000, the company can give reliable and timely delivery of goods by operating its own train services for container transportation. Furthermore, CONCOR offers a range of value-added services including warehousing, inland transportation, and customs clearance, thereby elevating its capabilities and positioning itself as a one-stop logistics solution.
With its priority on innovation, efficiency, and customer satisfaction, CONCOR has demonstrated itself as a dependable and trusted partner for businesses across India. The company's allegiance to sustainability and responsible business practices also positions it apart from its competitors. As India's economy continues to grow, CONCOR is well-positioned to play an even greater role in the country's logistics landscape.
Mahindra Logistics:
Founded in 2008, Mahindra Logistics has affirmed itself as a leading party in the logistics industry by giving steadfast and efficient logistics solutions to its customers across various industries, such as automotive, e-commerce, consumer goods, and pharmaceuticals. The company has a presence in over 400 sites across India and has a workforce of more than 20,000 employees.
Mahindra Logistics is earmarked to leveraging technology to enhance its operations and offer ingenious solutions to its customers. The company has developed its proprietary technology platform, called MILES, which enables real-time tracking of shipments, enhances visibility, and improves overall efficiency. Furthermore, the company has invested in automation and robotics to improve its warehouse management processes, which has helped to lessen lead times and improve exactness. Mahindra Logistics also places great emphasis on sustainability and has implemented various measures to reduce its carbon footprint and improve its environmental impact.
Gati Limited:
For a significant time, Gati Limited has been serving its clients across multiple industries, including healthcare, automotive, e-commerce, and retail, among others, with its logistics services. With a well-established network of warehouses and distribution centers, the company provides end-to-end solutions to its clients. Gati Limited's express distribution services guarantee that time-critical shipments reach their destination on time. The company's freight forwarding services cover air, sea, and road transportation, providing economical options for international shipments. Additionally, Gati Limited's supply chain solutions aid clients in optimizing their supply chain processes, ultimately reducing costs while enhancing efficiency.
Gati Limited, renowned for its vigorous infrastructure, is subsidized by a team of seasoned professionals who are dedicated to delivering exceptional customer service. The company's unwavering focus on innovation and technology has allowed it to maintain its position at the forefront of the competition, continuously introducing new services and solutions to meet the evolving demands of its clients. Moreover, in pursuit of sustainability, Gati Limited has implemented several initiatives to lessen its carbon footprint, such as utilizing eco-friendly vehicles and optimizing its routes to reduce fuel consumption. These efforts have earned the company several prestigious awards and recognition for its excellence in logistics over the years.
Allcargo Logistics:
Allcargo Logistics stands as a global logistics giant offering an ample range of end-to-end logistics solutions that cater to businesses of all sizes. Spanning more than 160 countries, the company has established a solid standing for providing top-notch logistics services that are customized to meet the exact requirements of its clients. Allcargo Logistics offers an assorted range of services, including freight forwarding, customs clearance, transportation, and warehousing, among others. Its fleet of over 2,500 trucks and its team of seasoned professionals is committed to providing the utmost level of service to clients.
Allcargo Logistics is dedicated to sustainability and constantly aspires to innovative modes to lessen its environmental impact. To minimize its carbon footprint, the company has introduced several initiatives such as utilizing energy-efficient vehicles, utilizing eco-friendly packaging materials, and establishing waste reduction programs. Besides its environmental initiatives, Allcargo Logistics is equally devoted to giving back to the societies where it operates. The company has put in place several programs to promote education, healthcare, and other social causes. All in all, Allcargo Logistics is a reputable logistics partner that provides comprehensive services while striving to make a positive impact on the planet.
Blue Dart Express:
Blue Dart Express is well-known for delivering rapid and steadfast services to its clientele, affirming itself as a trustworthy name in the industry. The company places great emphasis on maintaining the highest paragons of quality, safety, and environmental sustainability. With an expansive network of more than 35,000 branches circulated throughout India, Blue Dart functions across 220 countries worldwide, assuring seamless and efficient delivery. In addition to its outstanding services, the company is committed to diminishing its carbon footprint through ingenious efforts, including the adoption of electric vehicles, renewable fuel sources, and sustainable packaging solutions. Blue Dart's sustainable initiatives have earned the company credit and praise in the industry.
Aside from its courier and logistics services, Blue Dart has also made a foray into the ever-growing e-commerce landscape. By providing end-to-end logistics solutions, including warehousing, fulfillment, and delivery, the company is competent to cater to the needs of a wide range of online retailers. As e-commerce continues to boom in India, Blue Dart has positioned itself as a key industry player, leveraging its vast network and expertise to provide top-notch services to both retailers and their customers. With its commitment to excellence and innovative approach, Blue Dart has earned a top spot in the courier and logistics industry not just in India, but also in other parts of the world.
DHL Express India:
Since 1979, DHL Express India has been serving Indian demand and has built prominence as one of the most trustworthy logistics providers in the country. With an expansive reach across 220 countries and territories worldwide, DHL Express India has the ability to provide comprehensive logistics solutions to its clients. The organization has a well-established network of storage facilities, distribution hubs, and transportation infrastructure, ensuring efficient and timely delivery of shipments across India and around the globe.
Over the past few years, DHL Express India has been directing its efforts toward enhancing its e-commerce logistics services to meet the surging needs of online shopping in India. The corporation has formulated customized strategies to help e-commerce businesses in accomplishing their order fulfillment, last-mile delivery, and returns management needs. Alongside this, DHL Express India has also been investing a great deal in technology to optimize its operational productivity and deliver improved transparency to its clientele. Thanks to its exceptional infrastructure and customer-focused approach, DHL Express India is poised to leverage the promising prospects within the Indian logistics sector.
FedEx Express India:
For more than thirty years, FedEx Express India has been a trusted name in providing dependable and effective courier solutions to its customers throughout the country. With its widespread network of offices and facilities, the company has a solid presence in major cities and towns, rendering its services easily accessible to businesses of all types and individuals alike. In pursuit of excellence and modernization, FedEx Express India remains at the forefront of innovation and technology, continuously adapting to the evolving needs of its clientele by employing advanced tracking systems and digital platforms that allow for seamless communication and real-time updates.
In addition to its commitment to customer satisfaction, FedEx Express India also places great importance on sustainability and corporate responsibility. The company has executed various initiatives to lessen its environmental impact, including using more fuel-efficient vehicles and exploring alternative energy sources. It also supports education and community development programs in the areas where it operates, contributing to the social and economic development of local communities. Overall, FedEx Express India is a reliable and responsible logistics partner that is dedicated to delivering value to its customers while also making a positive impact on society and the environment.
SafeExpress:
SafeExpress, an Indian logistics company, is well-known for delivering steadfast, effective, and budget-friendly logistics solutions. The company boasts an extensive fleet of over 1,000 trucks, offering a collection of services such as transportation, warehousing, and e-commerce logistics. SafeExpress has made influential strides in a fiercely competitive market by prioritizing customer satisfaction and maintaining top-notch quality. The company's goal is to provide its clients with state-of-the-art logistics services that enhance the value and efficiency of their supply chains.
SafeExpress boasts an extensive network of partners and associates that enables it to offer smooth logistics services throughout India. The company prioritizes delivering tailored solutions that cater to its clients' distinctive logistics needs, regardless of the magnitude or intricacy of its business. With a team of proficient logistics experts, SafeExpress leverages cutting-edge technology to guarantee the efficient tracking and management of all shipments. The company's agility in adapting to shifting market trends and customer preferences has cemented its reputation as a reliable logistics service provider in India.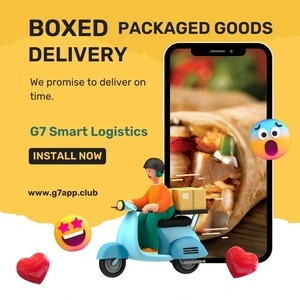 What are the Customer Reviews of top Indian Trucking Companies?
To get an idea of the quality of services supplied by these companies, we looked at customer thoughts on diverse online platforms. Here are some customer reviews for the top Trucking Companies in India:
G7 Smart Logistics:
G7 Smart Logistics has set itself as a very trustworthy packing, and moving company. Not only do they give all types of moving services to their customers without any hidden charges, but also solve all their problems on time through customer care services which makes it perhaps the best transportation, package, and movers app. Click here to download the app.
Transport Corporation of India (TCI):
TCI or Transport Corporation of India is a well-regarded logistics service provider, acknowledged by its customers for delivering exceptional services. Its proficiency in managing logistics operations and its prompt delivery service have earned it a high reputation among businesses and individuals. TCI has been commended by its clientele for its ability to customize services founded on its unique requirements, making it a popular choice for all transportation needs. With a dedication to excellence and customer satisfaction, TCI is a top-tier logistics provider that can provide the right solutions for your logistics challenges.
Container Corporation of India (CONCOR):
In the Indian logistics market, Container Corporation of India (CONCOR) has established itself as a dependable and customer-focused service provider. With its sturdy infrastructure and adept handling of containerized cargo, CONCOR has been successful in providing top-notch services to its clients. Its prompt deliveries and reasonable prices have earned it rave reviews from contented customers. Clients have particularly appreciated the company's capacity to manage complicated logistics operations and offer end-to-end solutions. Overall, CONCOR's dedication to its customers and effective service delivery has made it the go-to option for businesses seeking trustworthy logistics solutions in India.
Mahindra Logistics:
Mahindra Logistics has established itself as a steadfast logistics enterprise that has obtained extensive acclaim from its satisfied clientele. The company's reputation is built on its ability to provide punctual and efficient delivery, incorporated with a highly professional attitude. Mahindra Logistics' exceptional customer service has left a lasting impression on its customers, as it has helped them resolve their queries and issues with ease. The company's streamlined operations have also been lauded, making it easy for customers to fulfill their logistical needs. Without a doubt, Mahindra Logistics is a reliable and high-quality logistics provider that is worth considering for anyone in need of top-notch service.
VRL Logistics:
VRL Logistics is a popular player in the logistics industry, recognized for its errorless service and record of efficiency. With an unwavering priority on customer satisfaction, the company has built a solid prominence by consistently meeting its commitments and exceeding clients' expectations. From handling intricate logistics operations to ensuring on-time deliveries, VRL Logistics is a trusted partner for businesses of all sizes. Clients have been quick to praise the company's competitive pricing, making it an ideal choice for cost-conscious enterprises. In summary, VRL Logistics is a highly recommended logistics service provider that takes pride in delivering on its promises and going the extra mile to cater to its customers' needs.
Gati Limited:
For many years, Gati Limited works as a logistics and supply chain management company. Its customers have offered mixed reviews, with some customers being impressed by the good customer service and timely delivery. However, some customers have expressed dissatisfaction with the company's poor tracking system which caused pauses in delivery. Gati Limited stays committed to providing efficient logistics services to its clients by continuously improving its operations and customer service.
Allcargo Logistics:
Allcargo Logistics is a logistics company that relishes a remarkable reputation for its adeptness and efficiency in managing intricate logistics operations. The company's clients have always been impressed by their capacity to offer comprehensive solutions that simplify the logistics process and guarantee prompt delivery. For businesses seeking a dependable logistics partner capable of handling even the most complex logistics operations with ease, Allcargo Logistics is an ideal option. All in all, their exceptional customer service and unwavering commitment to excellence make them a top choice in the logistics industry.
Blue Dart Express:
Blue Dart Express has gained a stellar reputation as a top courier and logistics company known for its dependable and punctual delivery services. The organization's unwavering dedication to operational command and exceptional customer service has earned it high praise from countless satisfied customers who value its adeptness in handling complicated logistics operations. By leveraging cutting-edge technologies and a team of skilled and professional staff, Blue Dart ensures that packages are delivered on schedule and in pristine condition. As a result of its unwavering emphasis on quality and consistency, Blue Dart Express remains a popular selection for individuals and businesses in search of a dependable courier and logistics partner.
DHL Express India:
DHL Express India has gained a formidable reputation in the logistics industry by offering top-notch and dependable services to its clientele on a consistent basis. Its advanced technology and extensive network enable timely deliveries and facilitate the smooth functioning of complex logistics operations, earning it accolades from delighted customers. Additionally, the company's customer service team has been applauded for their promptness and dedication in addressing customers' concerns beyond expectations. All in all, DHL Express India's unwavering pledge to delivering excellence has established it as a dependable option for both individuals and businesses.
FedEx Express India:
The logistics company FedEx Express India has made a remarkable impression on its clientele by delivering top-notch service with remarkable efficiency. The satisfied customers have left a trail of positive feedback lauding the company's ability to deliver their orders in a timely fashion while maintaining competitive pricing. Notably, the company's exceptional customer service has also earned widespread recognition, elevating its reputation as a trustworthy logistics provider. This is a testament to FedEx Express India's dedication to delivering unparalleled service that exceeds its client's expectations, making it an ideal solution for anyone in need of a reliable shipping and logistics partner. All in all, FedEx Express India is a company that truly deserves recognition for its unwavering commitment to delivering exceptional service to its valued customers.
SafeExpress:
SafeExpress has affirmed itself as a leading logistics firm, known for its prompt and effective delivery services. Clients have expressed their contentment with the company's expertise in managing intricate logistics operations and offering comprehensive solutions. The company's unwavering dedication to ensuring the safety and security of the delivery process has also earned it praise. SafeExpress has consistently provided dependable and top-notch services that meet the specific needs of its clients. As a result, satisfied customers have given positive feedback, acknowledging the company's reliability and efficiency.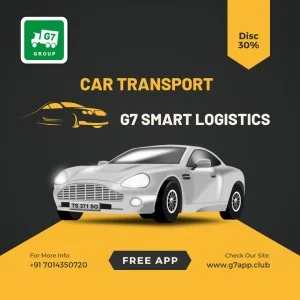 Why Trucks Prefer Nighttime Travel in India: Insights from a Truck Driver
The reasons behind the preference for nighttime travel among truck drivers in India:

Lesser Traffic: Nighttime travel allows truck drivers to avoid the chaotic traffic conditions experienced during the day. With fewer vehicles on the road, they can navigate through the highways more smoothly, minimizing delays and congestion.

Avoiding Traffic-Related Accidents: The presence of two-wheelers and three-wheelers on Indian roads can be unpredictable and pose risks to larger vehicles like trucks. By traveling at night, truck drivers can reduce the chances of unexpected encounters and potential accidents.

Reduced Police Interactions: During the day, truck drivers often encounter frequent traffic police checkpoints where they are sometimes required to pay unofficial fees known as "entry" for smooth passage. Nighttime travel involves fewer encounters with police checkpoints, reducing the need for such payments and potential delays.

Favorable Road Conditions: Cold roads during the night offer better traction and can contribute to improved tire mileage compared to driving in hot daytime temperatures. This factor is particularly important for long-haul journeys where tire wear and fuel efficiency play significant roles.

Minimizing Fatigue: Driving during the day, especially in scorching heat, can lead to fatigue and decreased alertness among truck drivers. Nighttime travel provides a cooler and more conducive environment for driving, reducing the risk of driver fatigue and enhancing overall safety.
Challenges Faced by Trucks during Nighttime Travel in India
The difficulties encountered by trucks when traveling at night in India:

Reduced Visibility: Nighttime travel brings limited visibility due to the absence of natural light. Poorly lit roads, inadequate street lighting, and the presence of other vehicles without proper lighting make it challenging for truck drivers to navigate safely.

Increased Risk of Accidents: The risk of accidents tends to be higher at night due to various factors such as reduced visibility, fatigue, and the presence of drunk or drowsy drivers. Truck drivers need to be extra cautious and alert to avoid potential collisions and ensure the safety of themselves and others on the road.

Wildlife Hazards: In many regions of India, nocturnal wildlife activity increases the chances of encountering animals on the road during nighttime travel. This poses a significant risk of accidents, as animals may suddenly appear on the highway, making it necessary for truck drivers to exercise caution and be prepared to react promptly.

Limited Roadside Assistance: In the event of a breakdown or mechanical issue during nighttime travel, accessing immediate roadside assistance may be challenging. Fewer service centers and limited availability of mechanics at night can prolong delays and create additional difficulties for truck drivers.

Fatigue and Driver Alertness: Nighttime travel can lead to driver fatigue and reduced alertness, especially during long-haul journeys. Diminished visibility, monotonous road conditions, and disrupted sleep patterns can contribute to driver drowsiness, necessitating the implementation of effective fatigue management strategies.

Security Concerns: Truck drivers face an increased risk of theft and vandalism during nighttime travel. Remote stretches of highways and secluded areas can attract unwanted attention from criminals, making it crucial for drivers to prioritize security measures and remain vigilant throughout their journeys.
Conclusion:
India's trucking industry is currently undergoing a significant growth spurt, thanks to the country's increasing demand for transportation services. Many companies have emerged to provide customers with excellent trucking services, resulting in a highly competitive environment that ultimately benefits customers. Dominating the Indian trucking market are several top companies such as G7 Smart Logistics, TCI, CONCOR, Mahindra Logistics, VRL Logistics, Gati Limited, Allcargo Logistics, Blue Dart Express, DHL Express India, FedEx Express India, SafeExpress, all of whom have established a solid market presence and offer a wide range of services to their customers.
In India, customers seeking a reliable trucking company should take into account several aspects. Fleet size, services provided, and customer feedback are some of the most important factors to consider. A company's fleet size plays a crucial role as it determines its ability to fulfill customers' transportation requirements. Furthermore, the type of services provided by a trucking company is also an influential determinant, as it impacts the range of services available to customers. Lastly, evaluating customer reviews can provide valuable insights into a company's performance, making it essential to check before selecting a trucking company for transportation needs in India. By carefully evaluating these factors, customers can make an informed decision while selecting a trucking company.
#truckingcompanies #trucking #indiantruckingindustries #truckcompany #companytruck #companytrucking #india #truckingcareer #truckingbusiness
G7 Smart Logistics App: Revolutionizing the Supply Chain Industry, Most Affordable Shifting and Moving services, Cost-effective Logistics Services in India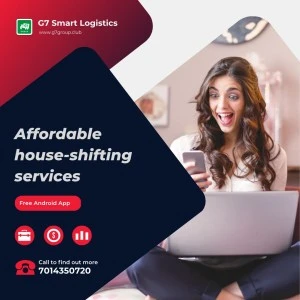 Other Blogs:
1 Bagged Packaged Goods, 2. Gadi with Gadi Wala, 3. Boxed Packaged Goods, 4. Online Jobs for Students, 5. Local Transport, 6. MP Transport and Transport Nagar Moving Quotes, 7. Freight Transportation Logistics, 8. Second Hand Trucks, 9. Moving Services, 10. Warehousing, 11. Cargo For Shipping, 12. Professional Packers and Movers in Bangalore, 13.Packers and Movers in Chennai, 14. Transporters in Delhi, 15.G7 House Shifting App, 16. Smooth and Stress-Free Relocation, 17. Join the Biggest Packers and Movers Group, 18. Truck Booking App in India, 19. Top Logistics Apps in India, 20. Join Transporters Group in India, 21. Top Transport Apps in India, 22. Car Transport in India, 23. Save Transport and Moving Costs, 24. Affordable Truck Booking Apps, 25. Starting a Packers and Movers Company, 26. Affordable House-Shifting Services in India, 27. Best-Rated Packers and Movers in India, 28. Packers and Movers App for Office Relocation, 29. Transport Bike from One City to Another, 30. Commercial Truck Booking App for Logistics Companies, 31. Packers and movers for long distance moving, 32. Top Truck Rental Apps for Local and Outstation Deliveries