Moving into a New House? Here are 5 Essential Things You Need to Buy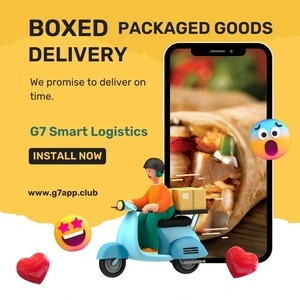 Essential Items to Buy When Moving into a New House for the First Time
When moving into a new house for the first time, there are essential items to consider purchasing for different areas depending on your preferences and budget are:
Kitchen:
Gas stove or induction cooktop depending on your preference
LPG cylinder or alternative fuel source
Non-stick cookware set suitable for your chosen cooking method
Set of knives, spoons, forks, and wooden spatulas for non-stick cookware
Pressure cooker compatible with your cooking equipment
Storage bins of different sizes for organizing kitchen essentials
Utensils such as bowls, plates, pans, and pots
Spice box for convenient storage of spices
Mixer-grinder for food preparation
Bathroom:
Buckets for various purposes
Plastic mugs for bathing or other needs
Bins to store detergent and soap
Bedroom/Living room:
Mattresses and pillows
Bed-sheets and pillow covers
Optional bed or a mat if you prefer a floor setup
Blankets for comfort
Chair, beanbag, or sofa depending on your budget and preference
Generic items like dustbins, door mats, cleaning equipment (brooms, mops), laundry baskets
Table for organizing personal items
Cupboard or wardrobe with a lock for sensitive belongings
Electric equipment such as fans, lights, and appliances like a refrigerator and TV based on your needs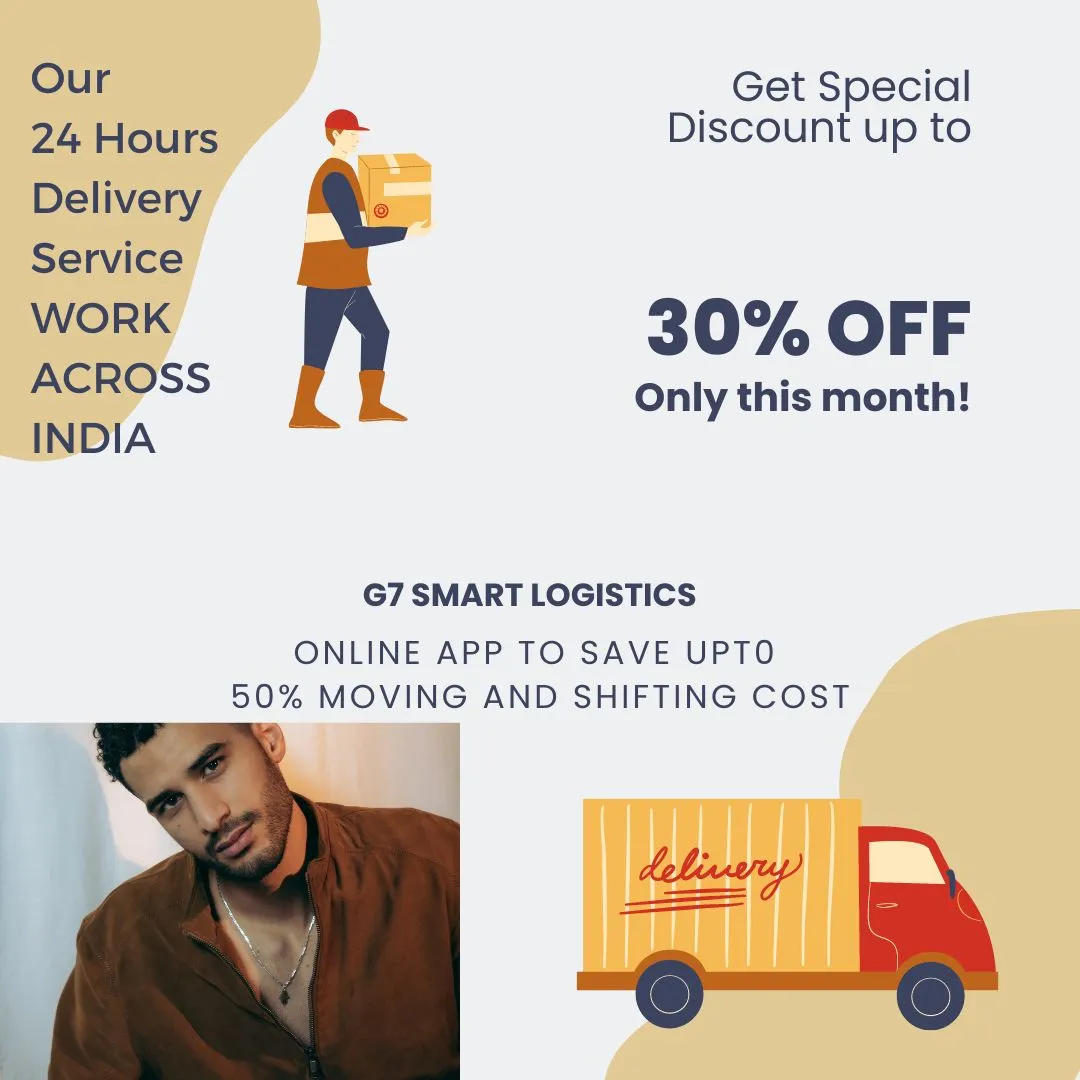 Before buying a home or Renting a House, 5 things to keep in mind
Establish Your Budget:

Assess your financial situation, including income, expenses, debts, and financial obligations.
Determine how much you can comfortably afford to spend on a home.
Consider additional homeownership costs like property taxes, insurance, maintenance, and repairs.
Stick to your budget to ensure you're looking at homes within your price range.

Evaluate the Location:

Research the neighbourhood and consider its suitability for your lifestyle.
Assess proximity to schools, workplaces, shopping centres, and public transportation.
Think about your daily routine and the amenities that matter to you.
Examine the housing market in the area to ensure the home's pricing and investment potential align with your expectations.

Conduct a Home Inspection:

Prior to making an offer, enlist a professional home inspector to evaluate the property.
The inspector will identify any structural or mechanical issues, plumbing or electrical problems, and safety concerns.
This inspection helps prevent unexpected costs or surprises in the future.
If significant issues are found, negotiate with the seller or, if necessary, reconsider the purchase.
Essential First Step After Buying a House
Change the Locks:

The first thing you should do after buying a house is to change the locks.
Even though you received keys from the previous owner, there may be additional copies in circulation.
Changing the locks ensures that you have full control over who has access to your new home.
It provides enhanced security and peace of mind, knowing that only you and authorized individuals have keys to your property.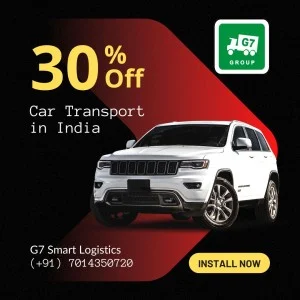 Essential Steps when Moving to a Furnished Home
Inspect and Document:

Before settling into a furnished home, thoroughly inspect the entire space for cleanliness and existing damages.
Take detailed pictures of each room, capturing the condition of furniture, appliances, walls, floors, and any other relevant areas.
Ensure the pictures have date and time stamps to establish a clear timeline.
Pay attention to stains, scratches, rips, or any other signs of damage and document them meticulously.

Communicate with the Landlord:

If you notice any issues or damages, promptly notify the landlord or property manager.
Request their presence during the inspection to verify and acknowledge the existing condition of the furnished items.
It's crucial to have all agreements and findings in writing, either through a move-in checklist or a formal document, to avoid any misunderstandings later.
Check list while buying/Renting apartment in a city
When buying or renting an apartment in a city, This comprehensive checklist ensures a thorough evaluation to make an informed decision about your new city dwelling:
Proximity to Work/Business: Choose an apartment that is conveniently located near your office or business to minimize commute time and avoid traffic-related issues.

Delivery Accessibility: Check if the apartment is easily accessible for food delivery services like Swiggy or Zomato, as this can save time and make ordering meals more convenient.

Neighbor Evaluation: Assess the potential neighbors for their friendliness and considerate behavior, as they can greatly impact your living experience and be a valuable source of support.

Ventilation and Fresh Air: Ensure the apartment has good ventilation, with windows and balconies that provide ample fresh air circulation and natural light.

Water Quality: Verify the water system in the apartment, ensuring that the water is of good quality and considering optional pH balance checking for added peace of mind.

Nearby Amenities: Check for the availability of essential amenities within walking distance, such as grocery stores, milk shops, laundry services (if applicable), and regular supermarkets to save time on daily errands.

Personal Feel: When visiting the apartment, gauge your comfort level and see if the place resonates with your preferences and lifestyle.

Facilities and Services: Determine if the apartment complex offers desirable amenities like gyms, recreational areas, or any other facilities that align with your interests and needs.

Internet and Cellular Connectivity: Test the internet connection in all rooms and ensure there is reliable cell phone signal coverage within the apartment.

Garbage Disposal Convenience: Check the garbage disposal procedure and assess if it is easy and convenient, such as having designated collection points or regular municipal waste disposal services.

Curtain Hangers: For bachelors, check if the apartment provides curtain hangers for windows, as they can be beneficial for privacy and controlling light.

Gas Connection: Verify the availability of a gas connection or gas plug in the kitchen for convenient cooking arrangements.

Power Backup: Inquire about the availability of a power backup system, especially in high-rise apartments, to ensure a continuous supply of electricity during outages.

Accessibility to Essential Services: Evaluate the proximity and connectivity to hospitals, railway stations, and bus stands for emergencies and easy transportation options.

Clean Environment: Assess the cleanliness and overall ambience of the apartment's surroundings, as a clean and well-maintained environment contributes to a pleasant living experience.

Parking Availability: Check if the apartment offers regular parking facilities for residents, ensuring convenience and security for your vehicle.

Rain and Leak Assessment: Inquire about the apartment's resistance to rainwater and any potential leaks to avoid water-related issues during monsoon seasons.

Road Conditions: While not within your control, evaluate the condition and management of nearby roads to assess the convenience and ease of commuting.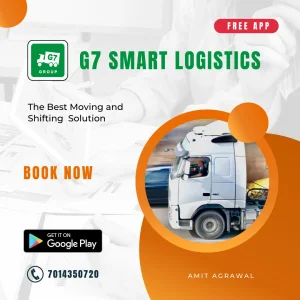 Essential Tasks for Moving to a New Home
1. Take Inventory of Belongings: Make a detailed list of your belongings to ensure nothing gets lost during the move.

2. Schedule Move: Arrange for a moving van with G7 Smart Logistics App and, if necessary, reserve elevators in advance to facilitate a smooth moving process.

3. Change Addresses: Update your address with various organizations and institutions, including:

Driver's License
Health Card
Banks
Credit cards
Professional agencies
Subscriptions
Vehicle Registration

4. Set Up Cable TV: Contact your cable TV provider to set up services in your new home, ensuring uninterrupted entertainment.

5. Set Up Internet Service: Arrange for internet installation to stay connected in your new residence.

6. Transfer Utilities: Coordinate with utility providers to transfer services to your new address. This includes:

Canceling old utilities
Transferring electricity (hydro)
Transferring water services
Transferring gas services

7. Change Locks: Ensure your new home's security by changing the locks upon arrival.

8. Install Smoke Alarms and Carbon Monoxide Detectors: Prioritize safety by installing new smoke alarms and carbon monoxide detectors or checking and replacing existing ones.

9. Clean the House Before Unpacking: Before settling in, give your new home a thorough cleaning to start with a fresh and tidy environment.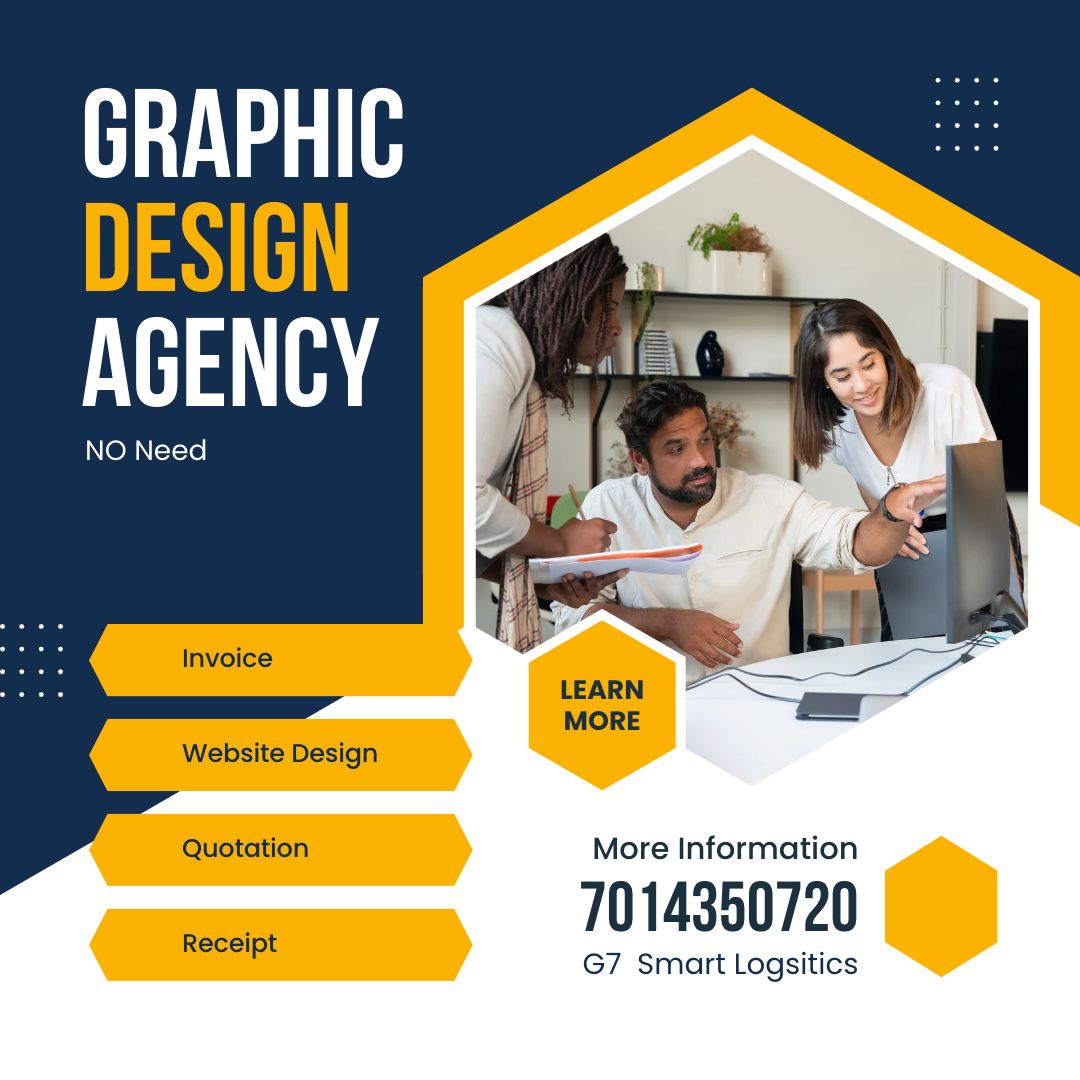 Top 7 Tips for Packing When Moving House
Start Early: Begin the packing process well in advance to avoid last-minute stress. Sort through your belongings and decide what to keep, donate, or discard.

Create a Packing Plan: Develop a systematic packing plan to stay organized. Start with items you use less frequently and gradually move towards everyday essentials.

Use Quality Packing Materials: Invest in high-quality packing materials to safeguard your belongings during transportation. Opt for sturdy boxes, packing tape, bubble wrap, and packing paper.

Label Boxes: Clearly label each box with its contents and the room it belongs to. This will make unpacking easier and help you locate items quickly.

Pack Strategically: Pack items strategically to maximize space and protect delicate items. Use smaller boxes for heavy objects and larger boxes for lighter items. Wrap fragile items individually with bubble wrap or packing paper.

Consider Professional Packers: If you're short on time or have a large number of items, consider hiring professional packers who can efficiently pack your belongings.

Pack a First-Night Box: Prepare a box with essential items for your first night in the new home. Include bedding, toiletries, a change of clothes, and any other necessities.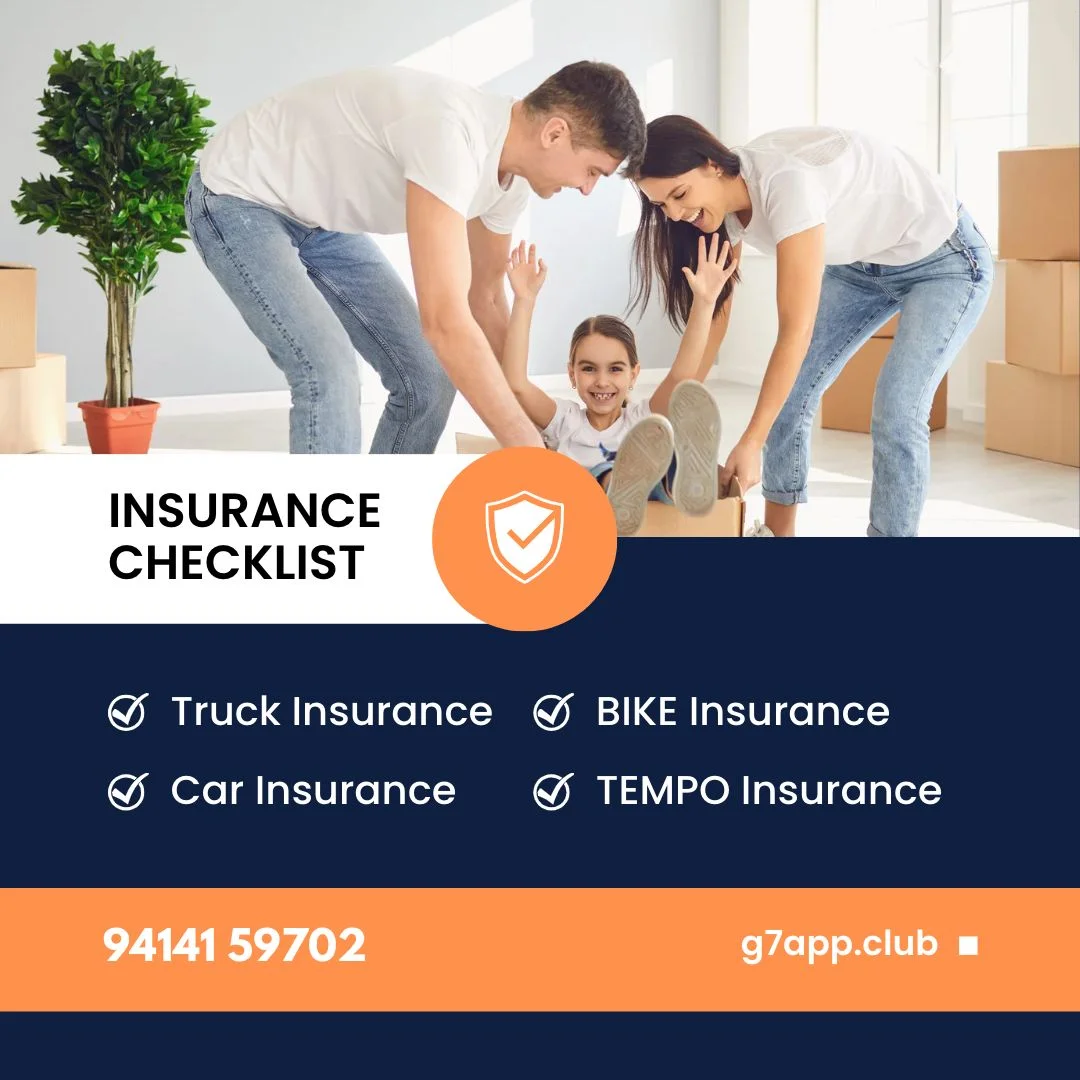 5 Challenges Faced After Moving to a New House
Moving to a new house comes with its own set of challenges these includes:
Missing Friends and Neighbors: One of the initial challenges is adjusting to a new environment and missing the familiar faces of friends and neighbors from the previous neighborhood.

Locating Nearby Shops: Finding local grocery stores and shops for daily necessities like vegetables and other items can be a challenge, especially in an unfamiliar area.

Discovering Essential Facilities: Identifying important places like temples, market areas, schools, and offices in the new locality can take time and effort.

Adapting to Rental Rules: If you're staying in a rented property, adhering to the rules and regulations set by the landlord or property management can pose challenges as they may differ from your previous living arrangements.

Distance from Schools and Workplace: Assessing the distance between your new house and schools or workplace is crucial for planning daily commutes and managing schedules efficiently.
Top 6 Key Considerations When Buying a Home
Value: Ensure that you are getting your money's worth by evaluating the price of the house in relation to its size, location, and features. Comparing similar properties in the area can provide a benchmark for determining value.

Condition: It is important to assess the condition of the house before making a purchase. Hiring a professional home inspector can help identify any underlying issues or maintenance requirements.

Market: Consider the current and future demand for homes in the area. Buying a house in a market with steady or increasing demand is advantageous as it can potentially lead to appreciation in value over time.

Affordability: Evaluate your financial situation to determine if you can comfortably afford the home. Consider factors such as the down payment, mortgage payments, property taxes, insurance, utilities, and ongoing maintenance costs.

Suitability: Think about your long-term plans and whether the house aligns with your lifestyle and needs. Ideally, you should be able to envision yourself living in the home for at least five years to recoup upfront costs and ensure it meets your future requirements.

Team: Surround yourself with the right professionals who can guide and assist you throughout the home buying process. A reliable team may include a knowledgeable realtor, mortgage professional, financial advisor, and lawyer, who can provide valuable advice and support.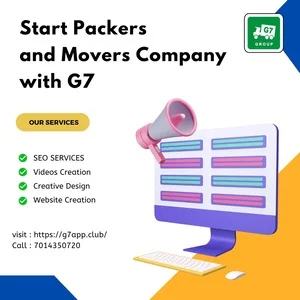 Moving into a new house for the first time can be both exciting and overwhelming. You're starting a new chapter in your life, and it's natural to want everything to be perfect. But there's no need to stress - with a little planning and preparation, you can make the transition smooth and stress-free.
One of the most important things to consider when moving into a new house is what you need to buy. There are a lot of essential items that you'll need to make your new home comfortable and functional. In this blog, we'll go through a list of things to buy when moving into a new house for the first time.
Furniture
Unless you're moving into a fully furnished home, you'll need to purchase furniture for your new house. Some of the essential pieces include a bed, sofa, dining table, chairs, and storage solutions. Before you start shopping, make sure to measure your rooms to ensure your new furniture will fit comfortably.
Kitchen Appliances
The kitchen is the heart of the home, so it's important to have the necessary appliances to make cooking and cleaning a breeze. Some of the essential kitchen appliances include a refrigerator, oven, stove, microwave, and dishwasher.
Cookware and Utensils
Along with appliances, you'll need cookware and utensils to prepare meals. Some of the essential items include pots and pans, a baking sheet, measuring cups and spoons, knives, cutting board, and utensils such as a spatula, whisk, and ladle.
Bedding
A comfortable bed is crucial for a good night's sleep, so it's essential to invest in quality bedding. This includes a mattress, pillows, sheets, blankets, and a comforter or duvet. Consider your sleep habits and preferences when choosing your bedding.
Window Coverings
Window coverings provide privacy, light control, and insulation. Some of the options include curtains, blinds, shades, and shutters. Consider the style of your home and your personal taste when choosing window coverings.
Cleaning Supplies
Keeping your new home clean is important for maintaining its condition and your health. Essential cleaning supplies include a vacuum cleaner, broom, dustpan, mop, cleaning cloths, and cleaning solutions.
Bathroom Essentials
Your bathroom needs to be functional and comfortable. Some of the essential items include a toilet brush, plunger, shower curtain, bath mat, towels, and toiletries such as soap, shampoo, and toothpaste.
Lighting
Lighting can make a big difference in the look and feel of your home. Some of the essential lighting fixtures include ceiling lights, table lamps, floor lamps, and task lighting. Consider the function of each room when choosing your lighting fixtures.
Decorative Items
Decorative items can help make your new house feel like home. Some of the items you might want to consider include artwork, mirrors, rugs, plants, and decorative accessories such as vases, candles, and picture frames.
Outdoor Essentials
If you have an outdoor space, such as a patio or yard, you'll need some outdoor essentials. This might include outdoor furniture, a grill, gardening tools, and outdoor lighting.
In conclusion, moving into a new house can be both exciting and stressful, but with a little planning and preparation, you can make the transition smooth and stress-free. Remember to consider what you need to buy to make your new home comfortable and functional. With these essential items, you'll be well on your way to creating a comfortable and welcoming space.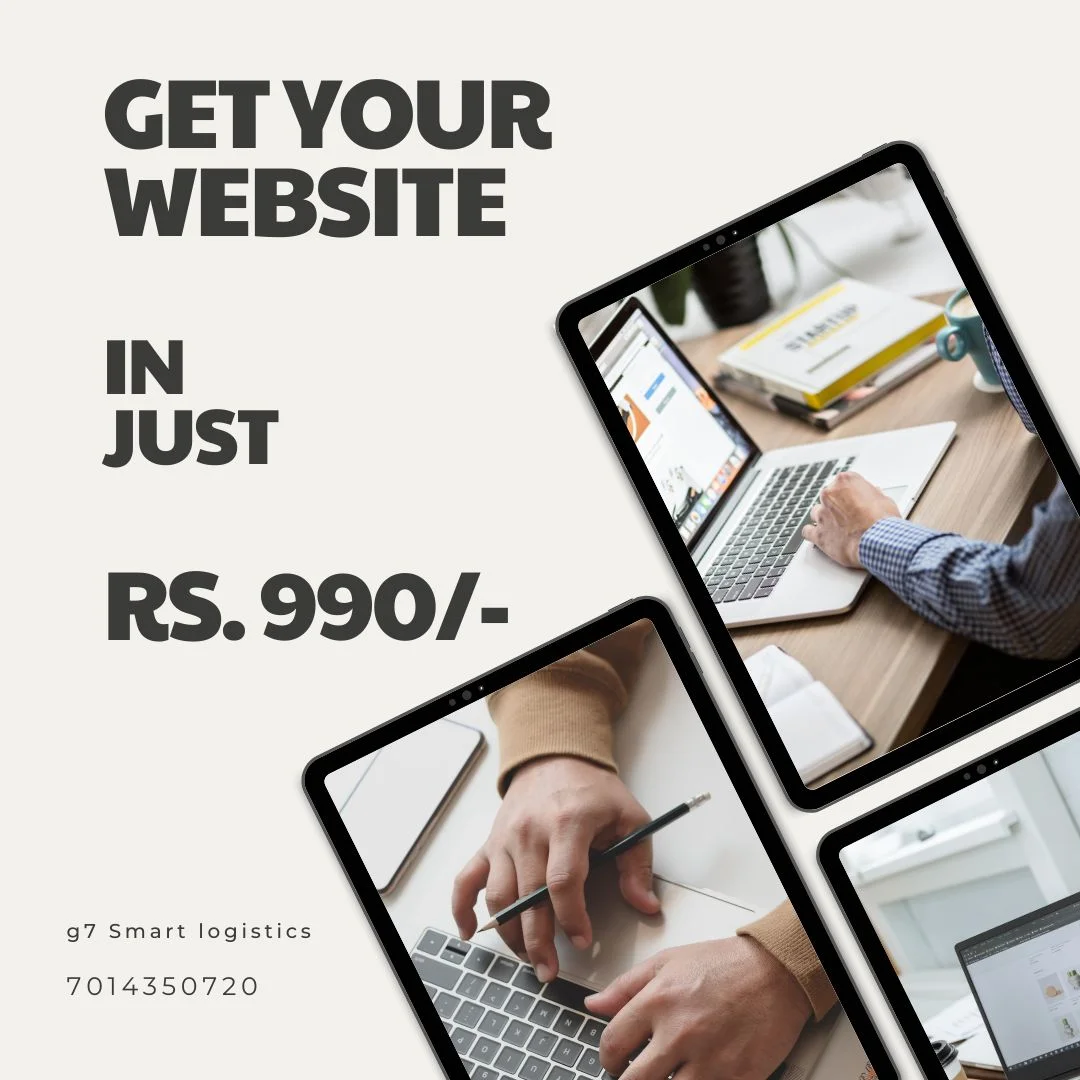 Moving Checklist before Moving into a New House
Moving into a new house can be both exciting and overwhelming. You have to plan and execute so many tasks before the actual move, that it can be difficult to keep track of everything. To ensure a smooth and successful move, it's essential to create a moving checklist. This checklist will help you stay organized and on track, ensuring that nothing important is missed. In this blog, we will discuss a comprehensive moving checklist that you can follow before moving into a new house.
Plan and Prepare
The first step in any move is to plan and prepare. This involves creating a moving budget, choosing a moving company, and deciding on a moving date. It's important to give yourself enough time to plan and prepare for the move. This will ensure that everything is organized and that you have enough time to complete all the necessary tasks.
Declutter and Donate
Moving is the perfect time to declutter and get rid of any items that you no longer need or use. This will not only help you reduce the amount of stuff you need to move but will also make it easier to pack and unpack. Consider donating any items that are still in good condition but no longer needed. This will help you declutter your home while also benefiting someone in need.
Start Packing Early
Packing can be a time-consuming and stressful task. To make things easier, start packing early. Begin with items that you don't use regularly, such as out-of-season clothes or decorations. Label each box with its contents and the room it belongs to. This will make it easier to unpack when you arrive at your new home.
Notify Important Parties
Before you move, it's important to notify important parties of your change of address. This includes your bank, employer, utility companies, and any subscription services you may have. You'll also need to update your driver's license and vehicle registration. Make a list of all the important parties that need to be notified, and make sure to do so well in advance of your move.
Set Up Utilities
Before you move into your new home, make sure to set up utilities such as electricity, gas, water, and internet. You'll also need to arrange for trash and recycling services. Contact the utility companies in your new area to set up your services and ensure that they're ready for your move-in date.
Clean Your Old Home
Before you move out of your old home, make sure to clean it thoroughly. This includes cleaning floors, walls, and appliances. Don't forget to clean out any storage areas such as closets, attics, and basements. If you're renting, you'll need to ensure that you leave the property in the same condition as when you moved in.
Plan for the Day of the Move
On the day of the move, make sure to have everything packed and ready to go. This includes packing a bag with essential items such as toiletries, a change of clothes, and important documents. Make sure to label all your boxes clearly and make an inventory of everything you're moving. When the moving company arrives, make sure to supervise the loading of your belongings onto the truck.
In conclusion, moving into a new house requires careful planning and organization. By following this moving checklist, you can ensure that your move is as smooth and stress-free as possible. Remember to start planning early, declutter and donate, start packing early, notify important parties, set up utilities, clean your old home, and plan for the day of the move. Good luck with your move!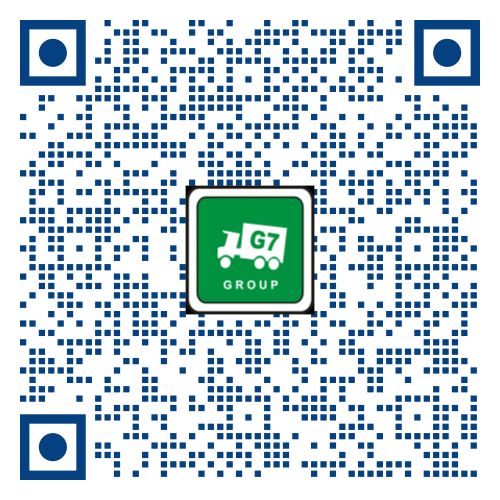 What are the things to buy when moving into a new house for the first time?
Answer: Here are some things you may want to consider purchasing when moving into a new house for the first time:
Basic cleaning supplies, such as a broom, mop, and cleaning solution, to help you clean and freshen up the new space.
Basic tools, such as a hammer, screwdriver, and pliers, to help you assemble furniture and hang pictures.
Basic kitchen supplies, such as pots, pans, utensils, and dishes, to help you cook and eat in your new home.
Basic bedding, such as sheets, pillows, and blankets, to make your new bed comfortable and inviting.
Basic bathroom supplies, such as towels, toiletries, and a shower curtain, to make your bathroom functional and usable.
A trash can and recycling bin to help you keep your new home clean and organized.
Of course, the specific items you will need will depend on your personal circumstances and preferences. You may want to make a list of the things you will need in your new home and prioritize the most essential items.
Note: For House Shifting Purposes Use App: G7 Smart Logistics for more details. Visit: House Shifting Comapnies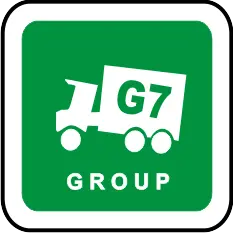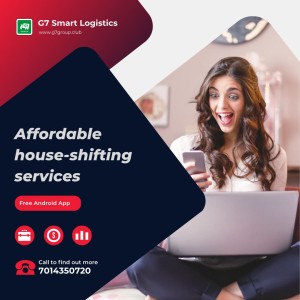 Other Blogs:
1 Bagged Packaged Goods, 2. Gadi with Gadi Wala, 3. Boxed Packaged Goods, 4. Online Jobs for Students, 5. Local Transport, 6. MP Transport and Transport Nagar Moving Quotes, 7. Freight Transportation Logistics, 8. Second Hand Trucks, 9. Moving Services, 10. Warehousing, 11. Cargo For Shipping, 12. Professional Packers and Movers in Bangalore, 13.Packers and Movers in Chennai, 14. Transporters in Delhi, 15.G7 House Shifting App, 16. Smooth and Stress-Free Relocation, 17. Join the Biggest Packers and Movers Group, 18. Truck Booking App in India, 19. Top Logistics Apps in India, 20. Join Transporters Group in India, 21. Top Transport Apps in India, 22. Car Transport in India, 23. Save Transport and Moving Costs, 24. Affordable Truck Booking Apps, 25. Starting a Packers and Movers Company, 26. Affordable House-Shifting Services in India, 27. Best-Rated Packers and Movers in India, 28. Packers and Movers App for Office Relocation, 29. Transport Bike from One City to Another, 30. Commercial Truck Booking App for Logistics Companies, 31. Packers and movers for long distance moving, 32. Top Truck Rental Apps for Local and Outstation Deliveries