Renting a House? Here are 5 Things to Keep in Mind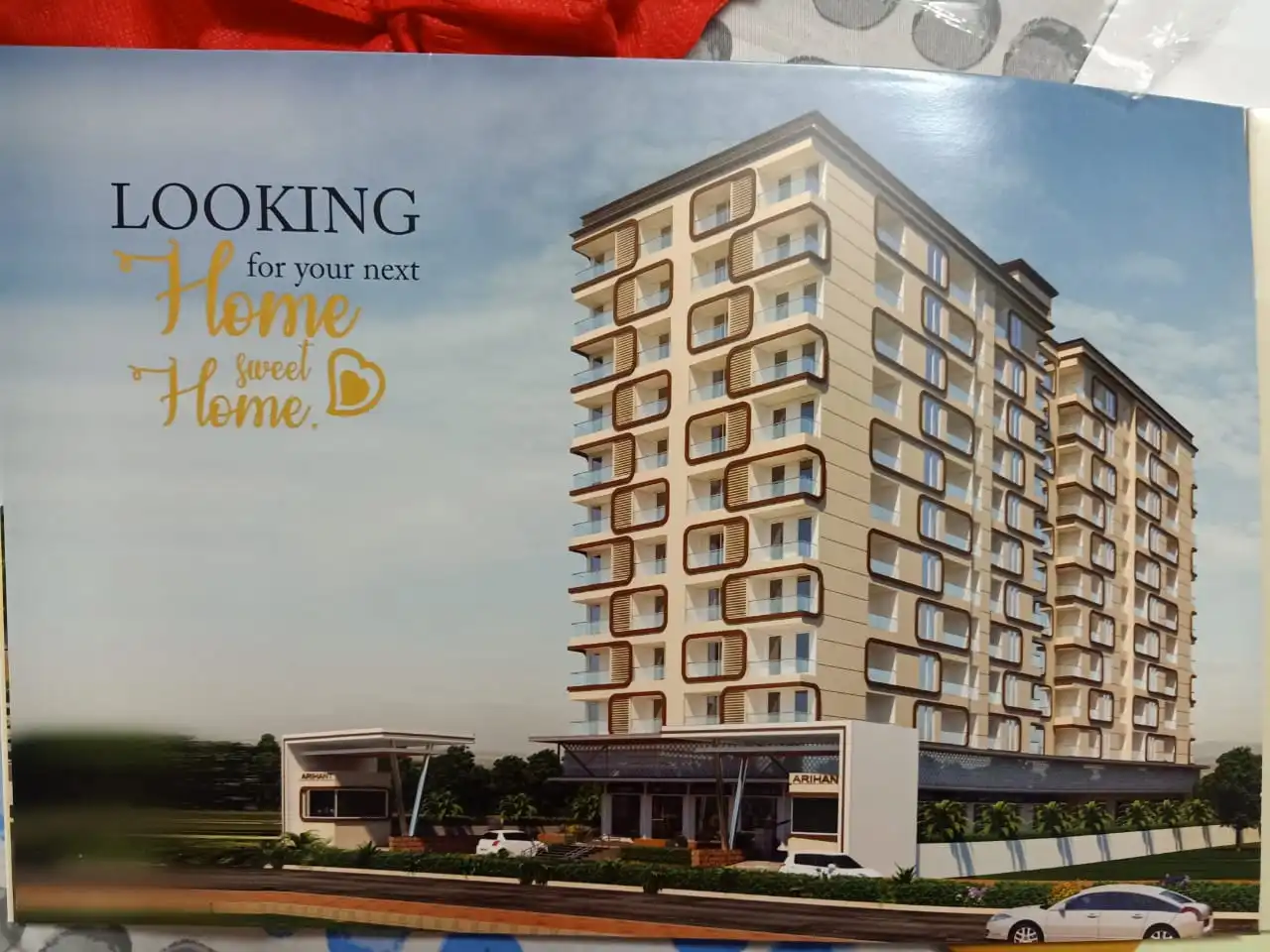 Renting a House? Rent A House The Smart Way
Table of Contents
Smooth Rental Experience: Streamlining the Process and Avoiding Pitfalls
Renting a house or flat can be a daunting task, but with the right approach, you can navigate the process effectively and minimize stress. Consider the following tips to streamline your rental experience:

Establish a budget: Create a detailed budget that includes all rental expenses to determine your financial capacity.

Plan for move-in costs: Account for expenses like security deposits, rent payments, and moving logistics to ensure a stress-free transition. Consider using a reliable moving service like G7 Smart Logistics App.

Prioritize your needs: Make a list of essential requirements such as bedroom count, location, and amenities to narrow down your search efficiently.

Research the area: Investigate the neighborhood's safety, amenities, and proximity to essential facilities to ensure it aligns with your needs.

Research the landlord/property manager: Gather information about the landlord or property manager to make an informed decision. Read reviews or speak to current tenants for insights.

Read the lease carefully: Understand all terms and conditions, including rent due dates and penalties, before signing the lease agreement.

Consider the length of the lease: Assess your needs and decide between a long-term lease, shorter lease, or month-to-month agreement based on flexibility.

Take inventory of the property: Conduct a thorough inspection before moving in, documenting any existing damage to protect yourself from liability.

Understand the security deposit: Familiarize yourself with the deposit amount, refund timeline, and conditions for deductions.

Consider the commute: Factor in daily transportation needs, including proximity to public transport or parking, when choosing a rental property.

Check the utilities: Determine which utilities are covered in the rental fee and which ones you need to pay separately to manage your budget effectively.

Understand your rights: Familiarize yourself with tenant rights, fair housing laws, eviction laws, and privacy rights to protect yourself legally.

Hire a reputable moving company: Opt for a trusted moving company like G7 Smart Logistics App to ensure a smooth and efficient relocation process.

Create a schedule: Develop a well-structured timetable for packing, moving, and unpacking to maintain control and minimize chaos.

Label everything: Clearly label boxes and belongings according to rooms to simplify the unpacking process.

Take photos of everything: Document the property's condition before occupancy to protect yourself from potential disputes over damages.

Ask about maintenance and repairs: Inquire about maintenance procedures and prompt resolution of repair requests to ensure a comfortable living environment.

Check for damage: Conduct a thorough inspection after moving in and promptly report any new damages to the landlord or property manager.
By following these tips, you can have a smooth and enjoyable rental experience, avoiding common pitfalls and ensuring a comfortable living arrangement.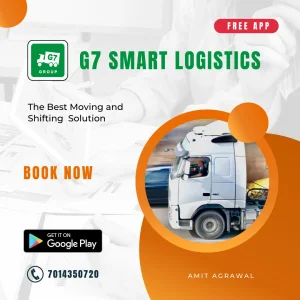 Streamlining Your Move with the Help of a Logistics Firm
Benefits of hiring a logistics firm like G7 SMART LOGISTICS when moving into a new rental house or flat. From packing and transportation to unloading and storage solutions, learn how they can save you time and money during the moving process.
Efficient packing and loading: A logistics firm can handle the packing and loading of your belongings, saving you valuable time and effort.

Reliable transportation: Trustworthy logistics firms will transport your items safely and ensure they arrive in good condition at your new rental property.

Unloading and unpacking assistance: Upon arrival, the logistics firm can help with unloading your belongings and, if desired, assist with unpacking.

Storage solutions: If you need temporary storage for some of your items, a logistics firm can provide secure storage options until you're ready to move them into your new rental property.

Convenient moving supplies: Logistics firms often offer a range of moving supplies such as boxes, tape, and bubble wrap, eliminating the need for you to source these items yourself.
By enlisting the services of a logistics firm, you can streamline the moving process, save time and effort, and ensure a smoother transition into your new rental home. With their expertise and assistance, you can focus on settling in and making your new space feel like home.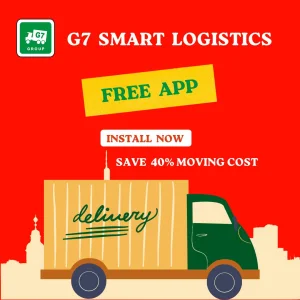 Easily book trucks, packers, transporters, and logistics companies online for your house, flat, room, or office shifting using the G7 Smart Logistics App. Follow these simple steps to complete your booking in just five minutes and enjoy a comprehensive range of online transport and logistics services.

Install the G7 Smart Logistics App: Download the free Android application, "G7 Packers, Movers, and Transporter By G7 Smart Logistics," from the Google Play Store. Install the App to your smartphone to get started.

Select Collection and Drop Locations: Specify the mandatory collection and drop locations for your shifting process. Consider the distance between the two locations as you input the details. Choose the locations carefully to ensure accurate service.

Receive Calls from G7 Verified Partners: Wait for approximately four calls from G7 verified partners. These calls will provide you with access to the best rates available and allow you to discuss the terms and conditions in detail. Take your time to evaluate the offers and choose the one that suits your requirements.

Verify Partner Documents: Check the G7 verified symbol or Aadhar card, vehicle details, and firm details of the partner carefully. Ensure that you are satisfied with the provided information before approving the G7 partner for your shifting process. This step is crucial for your peace of mind and security.

Confirm Booking and Delivery Status: Once you have selected a partner, confirm the booking and stay updated on the delivery status. Check the products upon delivery and compare them with the provided list. To avoid any confusion, consider taking videos or pictures at the time of delivery.

Make Final Payment: Make the full and final payment directly to the G7 delivery partner as previously discussed. It's important to note that G7 does not charge any commission from users and partners. Ensure that the payment is settled according to the agreed terms.
By following these steps and utilizing the G7 Smart Logistics App, you can simplify your shifting process and enjoy a seamless experience. Benefit from the convenience of booking trucks, packers, transporters, and logistics companies online, saving both time and effort in the process.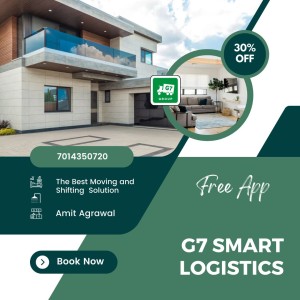 Questions to Ask Your Landlord Before Renting an Apartment in India:
Before renting an apartment in India, it's essential to gather accurate information from multiple sources, including the landlord and other reliable sources. Here are some important questions to ask:
Ownership Proof: Can you provide proof of ownership? Ensure you are dealing with the actual landlord, a broker, or a property management firm.

Landlord's Residence: Does the landlord live in the same building?

Monthly Rent: What is the monthly rent for the apartment?

Agreement Duration: What is the duration of the rental agreement? Is it for 12 months, 6 months, or a different period?

Security Deposit: How much is the security deposit? Is it refundable? Can it be paid in installments instead of a lump sum?

Lock-In Period: Is there a lock-in period in the lease contract? What are the consequences if the contract is broken early?

Screening Procedure: What documents are required for the screening procedure?

PAN or Aadhaar Number: Will you provide PAN or Aadhaar number for claiming HRA and tax benefits?

Water Availability: How is the water availability? Is there any water scarcity issue?

Power Supply: What is the frequency of power cuts? Is there a power backup available?

Security Measures: Are there security measures in place, such as CCTV cameras?

Parking Facilities: Is parking available for both four-wheelers and two-wheelers?

Transportation Connectivity: How well-connected is the area to offices, hospitals, schools, markets, bus stops, railway stations, airports, banks, and ATMs?

Possession Date: When will the apartment be available for occupancy?

Rent Payment Terms: Is the rent paid in advance or at the end of the month?

Rent Discounts: Are there rent discounts for signing a long lease or paying quarterly or annual rent in advance?

Maintenance Cost: What is the maintenance cost? Is it paid monthly, quarterly, or annually? Who is responsible for fluctuation in maintenance costs during the tenancy?

Utility Payments: Which utilities are the tenant responsible for, such as electricity, water, parking, gas, and common area utility?

Furniture Inclusions: Are the details of the furniture included in the lease agreement?

Rental Appreciation: What is the year-on-year rental appreciation, and what is the renewal policy?

Payment Mode: What is the preferred mode of transaction for rent and security deposit payments? Avoid cash transactions.

Property Condition: Will the property be painted and cleaned before you take possession?

Receipt for Rent Payment: Will you provide a receipt for rent payments?

Guest and Party Policy: Are guests allowed? Are weekend parties or family functions allowed?

Lease Agreement Execution: Who should execute the lease agreement, the landlord or the tenant?

Sub-Leasing: Is sub-leasing allowed, especially for parking spaces or unused rooms in the basement?

Repair Responsibilities: During the tenancy, who is responsible for repairing furniture, fittings, and appliances?

Renovation Cost: Are tenants liable to pay for the renovation cost of painting and cleaning when vacating the property? If so, how much?

Tax and Assessment Charges: Who is liable to pay taxes, cesses, and assessment charges to the government body or authority related to the rental property?

Notice Period: What is the notice period required to vacate the property?

Pet Policy: Are pets allowed? What are the rules regarding pets?

Amenities: What amenities are included, such as a gym, swimming pool, clubhouse, children's play area, jogging track, supermarket, indoor and outdoor games, library, visitor parking, etc.?

Late Payment Penalty: Is there a penalty for late payment of bills and rent?

Apartment Rules and Regulations: What are the rules and regulations of the apartment or gated society?

Utility Bill Payment: When are the utility bills to be paid?

Maintenance Services: Is there periodic or proactive maintenance available? What is the typical turnaround time to attend to maintenance issues? Do maintenance teams function 24/7?

Interior Decoration: Are you allowed to decorate the interior, hang pictures, or install wall-mounted items such as televisions and air conditioners?

Pest Control: Has the place had any pest issues? What pest control measures have been taken?

Periodic Inspections: Will there be periodic inspections during the tenancy? How much advance notice will be given?

Safety and Crime Rates: What is the crime, accident, and theft rate in the locality? Is the apartment in a noisy area, such as near a highway or sources of noise like sports clubs or factories?

Condition of Fittings: Are all the fittings, including water flow, faucets, curtain rods, windows, door stoppers, hinges, toilet seat, water heater, shower, soap stand, and towel hanger, in good condition?

Lock Replacement: Do you change the lock between each tenant?

Rent Payment Consolidation: Do you accept payments from individual roommates or prefer a single consolidated payment? (Applies to joint tenancy situations)

Move-In and Move-Out Charges: Are there any charges associated with moving in or moving out?

Wi-Fi Availability: Is Wi-Fi available in the apartment?

Ideal Tenant: How would you describe your ideal tenant?
Remember, once you have finalized the property, it's crucial to execute a rental agreement on non-judicial stamp paper to ensure legal protection. Verbal agreements and promises should not be relied upon.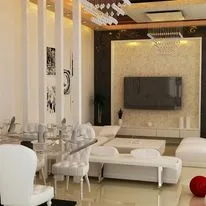 8 Essential Factors to Evaluate When Renting a House
Renting a house involves careful consideration of various factors to ensure a comfortable and suitable living arrangement. Some of the most important aspects to assess include location, size and layout, rent and deposit, lease terms, utilities, maintenance and repairs, safety and security, and parking availability. Thorough research and understanding of the property and rental agreement are crucial before making a final decision.
Location: Evaluate the location of the house and assess its convenience for your daily needs, such as proximity to workplaces, schools, transportation, and essential amenities.

Size and Layout: Ensure that the size and layout of the house are suitable for your requirements and the number of occupants. Consider factors like the number of bedrooms, bathrooms, living spaces, and overall functionality of the layout.

Rent and Deposit: Take into account the monthly rent and the deposit amount required upfront. Make sure these financial obligations align with your budget and financial capacity.

Lease Terms: Carefully read and understand the terms of the lease agreement. Pay attention to the duration of the lease, notice requirements for termination, restrictions on subletting, and any other provisions that may impact your tenancy.

Utilities: Clarify who is responsible for paying for utilities such as electricity, gas, water, and internet. Understanding these responsibilities will help you plan your budget and ensure a smooth arrangement.

Maintenance and Repairs: Determine the party responsible for property maintenance and repairs. Understand how issues will be addressed and resolved to ensure a well-maintained living environment.

Safety and Security: Prioritize your safety by assessing the security measures in place both within the house and the surrounding area. Consider factors such as lighting, locks, security systems, and the overall reputation of the neighborhood.

Parking: If you own a vehicle, evaluate the availability of parking space at the property. Assess whether it meets your requirements, especially if you have multiple vehicles or specific parking needs.
Taking the time to thoroughly research the property, review the terms of the rental agreement, and consider these important factors will empower you to make an informed decision and choose a rental house that aligns with your needs and preferences.
Factors to Consider Renting a House vs. Renting an Apartment
Factors to consider when deciding between renting a house or an apartment, including space, privacy, and convenience.
Renting a House:
Privacy: Enjoy privacy with no tenants living above or below you.

Yard Space: Houses often come with a yard that can be fenced, allowing you to have a pet and enjoy outdoor activities.

Garage: Some houses come with a garage, providing a secure space for your car or truck.

Ample Space: Houses offer more space, allowing for comfortable accommodation of guests and hosting parties.

Additional Floors: Many houses have a basement or upper floor, providing extra living areas or storage space.

Maintenance Responsibility: Renting a house means taking care of maintenance tasks, such as gardening and lawn mowing.

Rent Cost: The rental cost of a house tends to increase with the size of the property.
Renting an Apartment:
Compact Space: Apartments generally offer smaller living spaces with no basement or upper floor.

Limited Guest Accommodation: Due to the limited space, hosting guests in apartments may be more challenging.

No Yard or Pets: Apartments typically do not have yards, making it difficult to have grass, flowerbeds, or pets.

Reduced Maintenance: Compared to houses, apartments require less maintenance, potentially saving on time and effort.

Potential Noise: Apartments often have neighbors living above or below, which can result in less privacy and potential noise disturbances.

Communal Entrance: Apartments commonly have a shared entrance or common areas.
The Final decision between renting a house or an apartment depends on your specific needs.
Top 5 Reasons to Choose Renting a House Over Buying
Top 5 reasons why opting for renting a house instead of buying can be a favorable choice:
No Maintenance Costs: By renting a house, you are relieved of maintenance responsibilities and repair bills. The landlord assumes full responsibility for all maintenance tasks, saving you time, effort, and unexpected expenses.

Access to Amenities: Renting a house often provides access to a wide range of amenities that would otherwise be costly to own. Enjoy facilities such as swimming pools, gyms, community spaces, or even private gardens without the additional financial burden.

No Property Tax: Property tax can be a significant financial burden for homeowners. By choosing to rent, you are exempt from property tax payments, allowing you to allocate your funds towards other essential expenses or savings.

No Down Payment: Unlike buying a house that requires a substantial down payment, renting a house typically only involves paying a security deposit, usually equivalent to one month's rent. This lowers the upfront financial commitment and provides more flexibility.

Fixed Rent Amount: Renting a house offers the advantage of having a fixed rent amount for the duration of the lease agreement. Even if the landlord increases the rent, you can plan and budget more effectively as you are aware of the predetermined rent amount you are required to pay.
Enjoy the convenience of a maintenance-free lifestyle, access to amenities, and predictable rent payments while avoiding property tax and hefty down payments.
How to Find a Rented House Near You:
Various methods and resources to find a rented house in your vicinity are:

Property Apps and Websites: Utilize property apps and websites to conveniently find rented houses from the comfort of your home. Some popular options include 99acres, Commonfloor, Makaan, Magicbricks, Olx, and Quikr. Download these free applications, register, and explore their unlimited search options to find the best property in terms of convenience and pricing. Make sure to utilize multiple platforms for a wider range of options.

TO-LET Boards: Keep an eye out for TO-LET boards near your desired location. These boards often display available rental properties in the area. Take note of contact information provided and inquire directly about the available houses.

Word-of-Mouth Referrals: Seek recommendations from friends, colleagues, and neighbors who might have information about vacant houses for rent. They can provide valuable insights and potentially connect you with landlords or property owners.

Local Newspapers and Notice Boards: Place an advertisement or post your rental requirements in local newspapers, community centers, and notice boards within your locality. This traditional method can help you reach out to landlords or individuals offering rental properties in the area.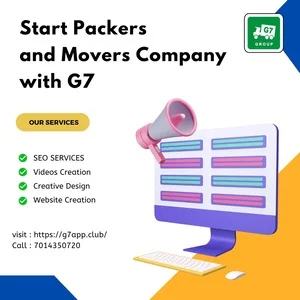 Top 6 property apps and websites links: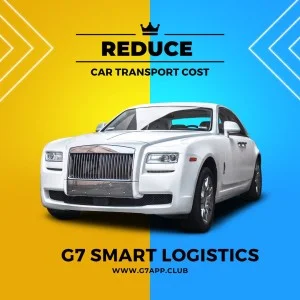 Legal Formalities and Paperwork for Renting Your Apartment/Home in India
Renting a property in India requires certain legal formalities and paperwork to ensure a smooth and lawful process. This section provides a comprehensive overview of the documentation required from both the owner and the tenant's perspectives, including ID proofs, draft agreement, rental agreement, police verification, and important considerations for a secure transaction.
Owner's Perspective:
ID proofs:

Government-approved ID proof with a permanent address, photo, and ID details (e.g., Aadhar, Passport, driving license). Employment ID proof, such as an ID card or relevant employment documents.

Draft agreement:

Prepare a draft agreement in a word format and share it with the tenant via email for confirmation. Make necessary edits and corrections before finalizing the rental agreement.

Rental agreement:

Execute the rental agreement on a Rs. 500 non-judicial stamp paper or e-stamp paper. Purchase e-stamp paper from a cooperative bank or property registrar, costing Rs. 110. Align the draft agreement with the layout of the e-stamp paper and print it on the e-stamp paper. Both owner and tenant should sign at all pages of the rental agreement, and witnesses should sign at the witness section. Notarize the rental agreement along with ID proofs of the tenant by consulting a notary lawyer. Retain the original copy of the agreement and provide a scanned or photocopy to the tenant.

Police verification:

Police verification procedures vary across different states in India. Complete the application form for police verification and submit it along with the rental agreement and ID proofs of the tenant. Obtain an acknowledgment receipt and verification certificate from the appropriate authority.
Tenant's Perspective:
Check the ownership of the property:

Verify the ownership by cross-checking the property owner's name in government-approved ID proofs and property documents like utility bills or sale deeds.

Draft agreement:

Review and discuss the draft agreement with the property owner, addressing any concerns or clarifications.

Rental agreement:

Execute the rental agreement on a Rs. 500 non-judicial stamp paper or e-stamp paper following the same process as mentioned in the owner's perspective. Both tenant and owner should sign at all pages of the rental agreement, and witnesses should sign at the witness section. Notarize the rental agreement along with ID proofs of both tenant and owner.

Documentation:

Collect PAN details from the owner, as it may be required for claiming HRA or tax benefits. Cooperate with the property owner for personal verification and police verification processes.

Important Notes:

It is crucial to execute the rental agreement on a legal stamp paper and avoid relying on verbal agreements or promises. Maintain all financial transactions related to security deposit, rent, and maintenance costs through bank transfers to ensure transparency and trackability.
By following these legal formalities and completing the necessary paperwork, both property owners and tenants can ensure a secure and lawful rental transaction in India.
Frequently Asked Questions about Renting a House
Q. What is G7 SMART LOGISTICS, and how can it help with my move?
A: G7 SMART LOGISTICS is an advanced logistics technology integrated into select moving companies' mobile applications. It utilizes innovative algorithms to optimize routes and streamline the moving process. To access the app, you can easily download it from the Google Play Store by visiting the provided link: G7 APP.
Q. How can I ensure that the rental property is in good condition?
To ensure the rental property is in good condition, you can request a property inspection before signing the lease agreement. Additionally, you may seek references from previous tenants and check online reviews for further insights.
Q. What is a security deposit, and how much is it typically?
A security deposit is a sum of money landlords often request as a safety net in case of any damages during your tenancy. The typical amount is usually equivalent to one month's rent, although it can vary depending on the landlord's requirements.
Q. How long is a typical lease term?
The duration of a lease term can vary depending on factors such as the landlord's preference and local laws. While a one-year term is commonly standard, it's crucial to thoroughly review the lease agreement, including provisions regarding early termination and renewal options, to ensure the length aligns with your needs and expectations.
Q. Can I negotiate the rental price?
Negotiating the rental price is possible, particularly if the property has been vacant for an extended period. However, the final decision rests with the property owner, and their willingness to engage in negotiations may vary.
Q. What should I do if I have a dispute with the landlord?
In the event of a disagreement with your landlord, it's best to approach them directly for resolution. If direct communication fails, exploring alternative options such as seeking legal advice or pursuing mediation may be necessary to reach a satisfactory outcome.
Your Online Transport and Logisitcs Solution: G7 Packers, Movers Transport App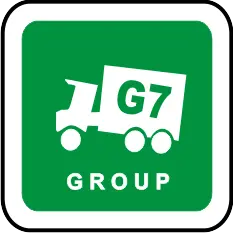 Other Blogs:
: 1. Bagged Packaged Goods, 2. Gadi with Gadi Wala, 3. Boxed Packaged Goods, 4. Online Jobs for Students, 5. Local Transport, 6. MP Transport and Transport Nagar Moving Quotes, 7. Freight Transportation Logistics, 8. Second Hand Trucks, 9. Moving Services, 10. Warehousing, 11. Cargo For Shipping, 12. Professional Packers and Movers in Bangalore, 13.Packers and Movers in Chennai, 14. Transporters in Delhi, 15.G7 House Shifting App, 16. Smooth and Stress-Free Relocation, 17. Join the Biggest Packers and Movers Group, 18. Truck Booking App in India, 19. Top Logistics Apps in India, 20. Join Transporters Group in India, 21. Top Transport Apps in India, 22. Car Transport in India, 23. Save Transport and Moving Costs, 24. Affordable Truck Booking Apps, 25. Starting a Packers and Movers Company, 26. Affordable House-Shifting Services in India, 27. Best-Rated Packers and Movers in India, 28. Packers and Movers App for Office Relocation, 29. Transport Bike from One City to Another, 30. Commercial Truck Booking App for Logistics Companies, 31. Packers and movers for long distance moving, 32. Top Truck Rental Apps for Local and Outstation Deliveries