Truck Insurance: Types of Policies and Companies, Buy online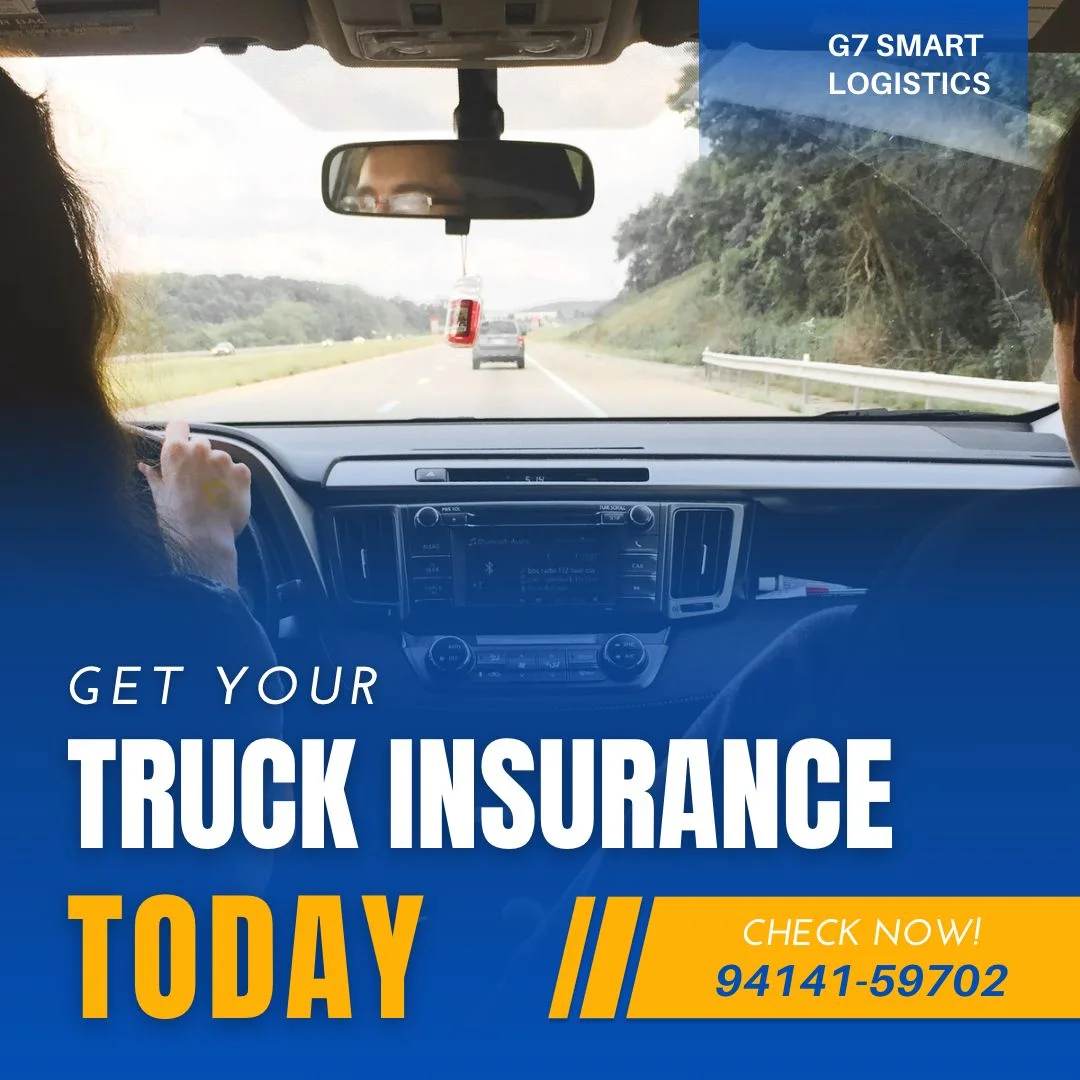 Truck Insurance: What You Need to Know
Table of Contents
What is truck insurance?
Truck insurance is a legal agreement between you and your insurance company that brings peace of mind when you hit the road. If anything unexpected happens during the transportation of goods and your beloved truck suffers damages, you can count on your insurance policy to provide the financial aid you need. It's tailor-made for commercial trucks and ensures you're covered no matter what. The Times of India reported that, as of March 31, 2019, nearly 57% of the over 23 crore vehicles on Indian roads were uninsured, indicating that approximately 13.2 crore vehicles in India do not have mandatory third-party insurance coverage.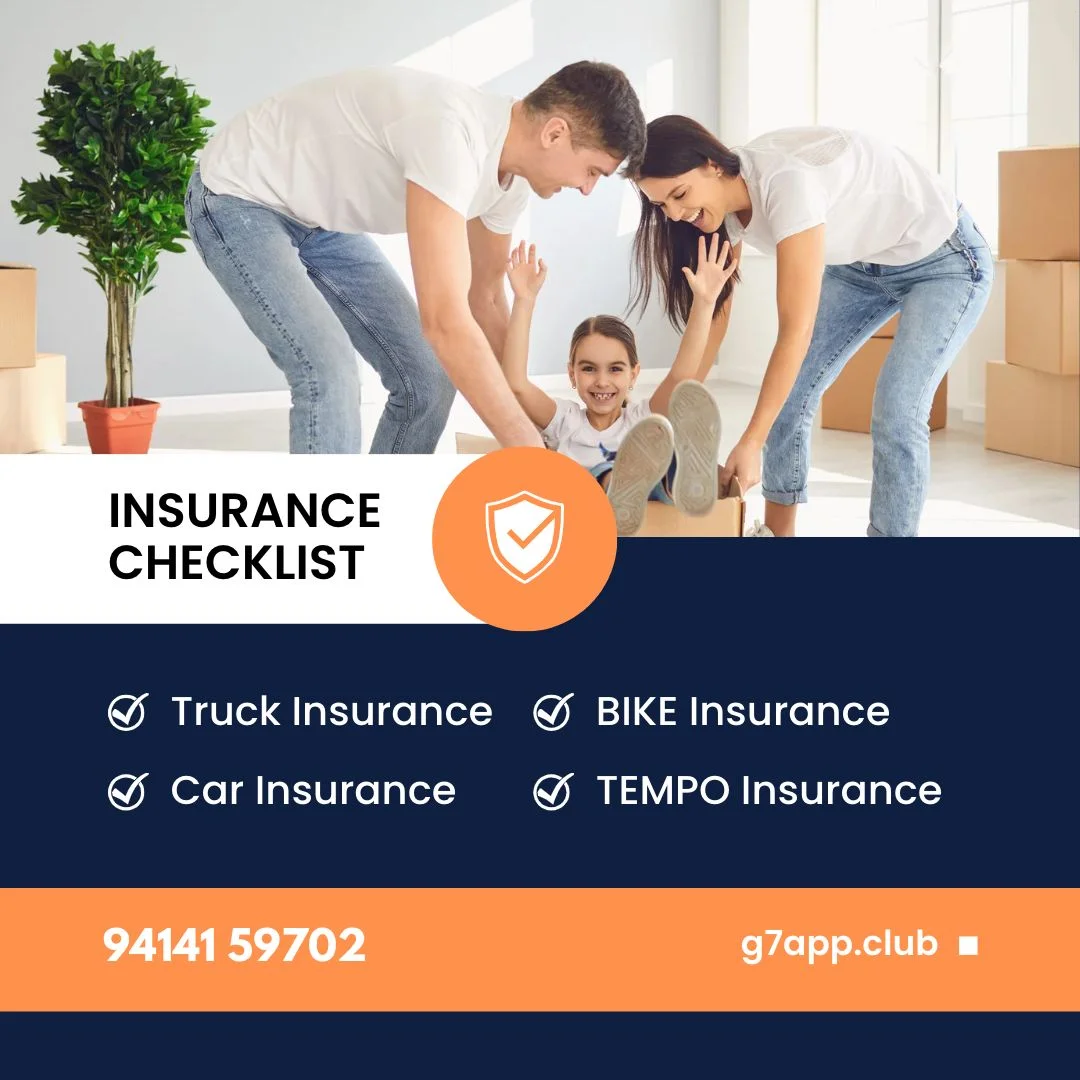 Why do you need truck insurance?
Buying a truck insurance policy is not just a legal requirement, but it also shields you from unexpected financial troubles and keeps you prepared for any emergency that may come your way. With commercial truck insurance in hand, you can drive confidently, knowing that you've got everything covered. So, let's celebrate your decision to protect your precious truck and enjoy the peace of mind that comes with it!
What is Covered under Truck Insurance and commercial automobile insurance policies?
Truck insurance is an awesome policy that shields your truck in many situations. If you get into an accident, the policy covers the damages. If your truck catches fire or natural disasters like floods or lightning happen, the policy has your back. Even if your truck gets stolen or damaged, you're covered! If the driver gets injured or killed, the policy takes care of the personal accident expenses. And if there are damages to third-party people, vehicles, or properties, the policy will include them too. Oh, and don't forget, the policy also covers any damages caused to a third party by the vehicle being towed by your truck. So, you can be happy knowing that your truck and wallet are safe with truck insurance!
Key areas covered by commercial automobile insurance policies, ensuring financial protection for businesses and their vehicles:
Collision Coverage: Commercial automobile insurance provides coverage for accidental damages resulting from collisions involving commercial vehicles. This includes repairs or replacement costs for the vehicle damaged in the collision.

Theft Coverage: In case of theft, commercial automobile insurance covers the loss or damage to the commercial vehicle. It helps compensate for the value of the stolen vehicle or any parts stolen from it. Fire Damage Coverage: Commercial vehicle insurance also includes coverage for damages caused by fire. In the event of a fire-related incident, the policy covers the repair or replacement costs of the affected commercial vehicle.

Natural Disaster Coverage: Commercial automobile insurance offers protection against damages caused by natural disasters. Whether it's a flood, earthquake, or other natural calamities, the insurance policy covers the repair or replacement costs for the commercial vehicle.

Personal Injury Coverage: If the driver of a commercial vehicle sustains injuries or dies as a result of an accident, commercial automobile insurance provides coverage for medical expenses, disability benefits, or death benefits, depending on the policy terms.

Third-Party Liability Coverage: Commercial automobile insurance also covers damages caused by the insured commercial vehicle to a third party. It provides financial protection for the business against any legal claims and compensates the injured party for their losses.

Towing-Related Damages Coverage: If a commercial vehicle is towing another vehicle and causes damage to the towed vehicle, commercial automobile insurance covers the repair costs for the inoperative vehicle.
Commercial automobile insurance includes coverage for personal injuries, third-party liabilities, and damages to towed vehicles.
What is Not Covered in a Commercial Truck Insurance?
The truck insurance policy covers many situations, such as accidents and theft. However, there are some things that the policy doesn't cover. These exclusions include driving without a valid license, damages caused by the owner-driver's negligence, driving under the influence of alcohol, and damages that aren't directly related to an accident or covered event. So, make sure you have a valid license, drive safely, and avoid situations that could lead to uncovered losses or damages. With these simple precautions, you can enjoy the peace of mind that comes with having a commercial truck insurance policy.
The exclusions in car insurance policies are :
Regular Wear & Tear: The natural ageing and maintenance requirements of your car, including repairs and replacements due to regular wear and tear, are not covered under a comprehensive car insurance policy. It is the owner's responsibility to manage such maintenance expenses.

Personal Belongings: While your insurer will compensate for damages to your car resulting from vandalism or breakage, any theft or damage to personal belongings like laptops, phones, or valuables kept inside the car is not covered. Keep your belongings safely stored and out of sight to minimize the risk.

Driving Without Mandatory Documents: Driving without essential documents like a driving license, Pollution Under Control (PUC) certificate, car registration certificate, and valid car insurance policy is against the law. If you are involved in an accident without these documents, you will not receive any compensation for losses or damages.

Using Personal Car for Commercial Purposes: If you use your personal car for commercial purposes, such as transporting goods for your business, your insurer will not provide coverage. Most car insurance policies for individuals exclude coverage for commercial use. Ensure you have appropriate coverage for commercial vehicles if needed.

Violation of Traffic Rules: Disregarding traffic rules, such as drunk driving, reckless riding, or jumping red lights, will result in the insurer denying coverage for any damages or losses incurred during such violations. It is crucial to follow all traffic regulations as a responsible driver.

Driving Someone Else's Car and Vice Versa: If you drive someone else's car or a rented vehicle and it gets involved in a collision or accident, your claim for damages will be rejected. Insurers typically pay claims for vehicles registered under the policyholder's name. Similarly, if someone else drives your car and has an accident, the claim may be rejected.

Non-renewal of Car Insurance Policy: Always maintain a valid car insurance policy and be aware of the renewal date. While insurers send renewal reminders, it is your responsibility to renew the policy before it expires. If you drive with an expired or lapsed policy and have an accident, your insurer will not entertain your claim.

Modification of the Car: Modifying your car by adding accessories or making alterations without informing your insurer can lead to claim rejections. Any parts or enhancements not covered at the time of policy purchase may result in denied claims. It's important to disclose any modifications to your insurer.

Consumables: Car insurance policies typically do not provide compensation for consumables, which include items like oil, lubricants, nuts, bolts, gases, and water. When filing a claim, you are expected to bear the cost of replacing these consumables from your own pocket.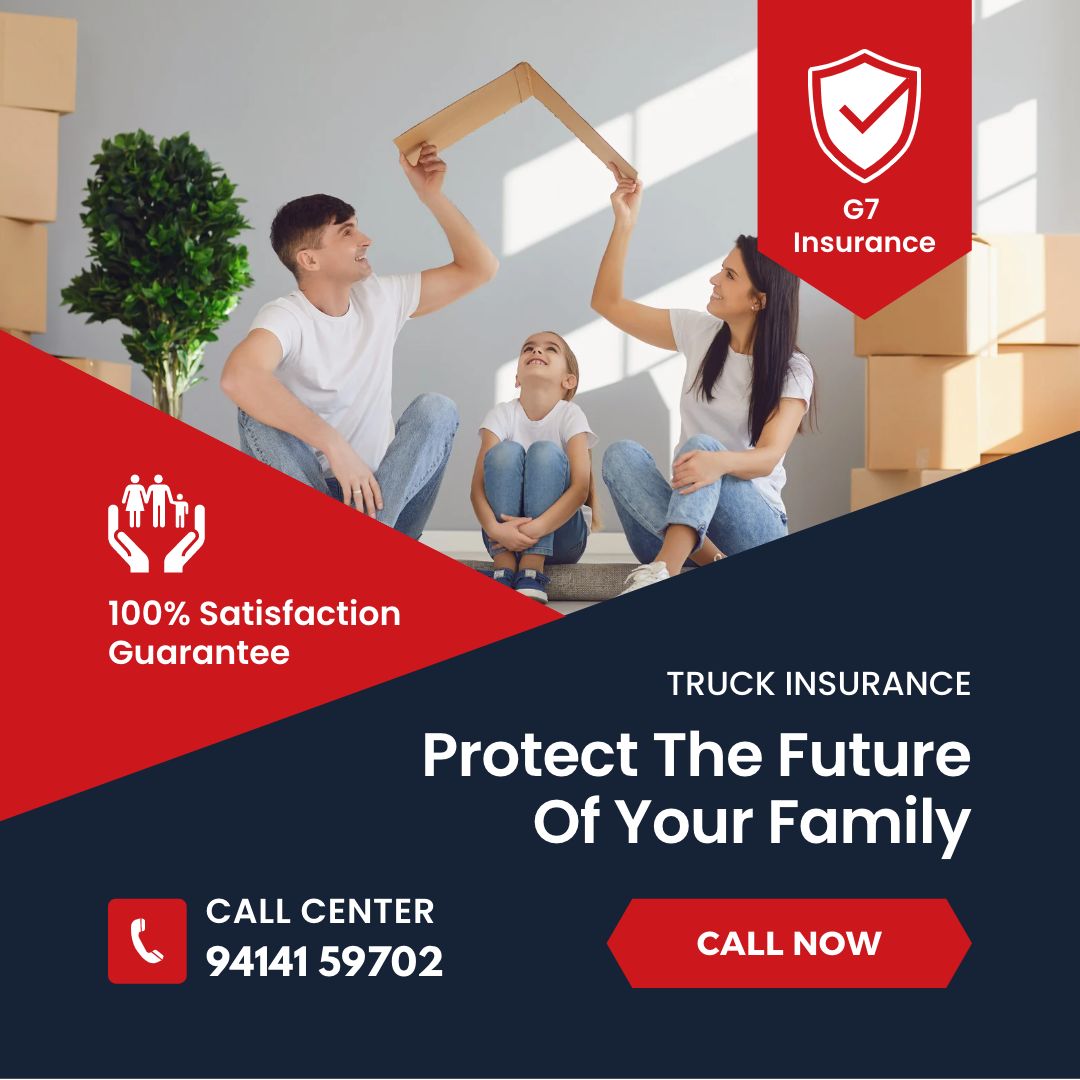 Types of truck insurance
There are many truck insurance policies available to complete your unique needs and requirements. Liability insurance, which is mandatory by law, will take care of any damages to other people or their property if you happen to be responsible for an accident. Physical damage insurance, on the other hand, will cover the cost of repairing or replacing your truck in case of an accident, theft, destruction, or even weather-related events.
Worried about your cargo? Don't be! Cargo insurance has got you covered and will take care of the value of goods you're transporting in case of loss or damage during transit. Bobtail insurance will come in handy when you're operating your truck without a trailer attached, while non-trucking liability insurance will have your back when you're using your truck for non-business purposes.
Last but not least, occupational accident insurance provides peace of mind to you and your employees in case of accidents or injuries that occur while working. With these insurance policies, you can hit the road with confidence and focus on delivering your cargo with a smile on your face!
Commercial truck insurance
The insurance company specifically designs this policy to protect trucks used for business purposes and offers a variety of coverage options to keep owners and operators feeling secure. Commercial truck insurance covers liability, physical damage, and cargo protection in case of accidents, theft, or any other unexpected situations. It helps mitigate the risks associated with owning and operating commercial vehicles, making it a vital safeguard for businesses that rely on trucks for their operations. On Policymeter you can read the truck insurance cost based on the gross weight of the vehicle in 2023:
| Gross Weight of Truck | Insurance Price |
| --- | --- |
| Up to 7500 kg | INR 15899 + GST |
| 7501 to 12000 kg | INR 27186 + GST |
| 12001 to 20000 kg | INR 35313 + GST |
| 20001 to 40000 kg | INR 43950 |
| Above 40000 kg | INR 44242 |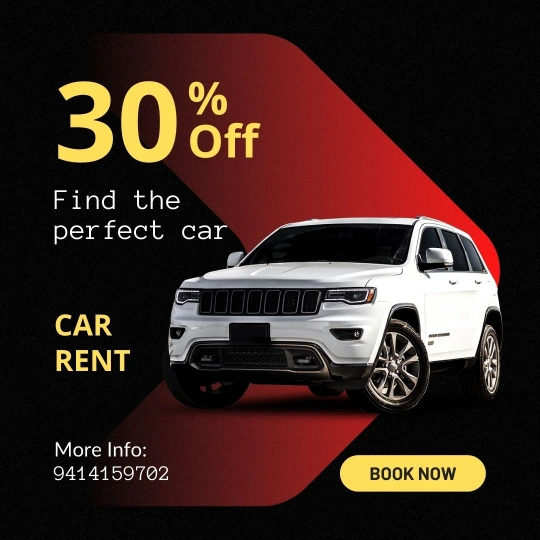 Online truck insurance options
Getting truck insurance has never been easier with the power of the internet. Insurance companies are now offering online quotes and purchasing options, so you can quickly and easily get the coverage you need without even leaving your home. Say goodbye to long queues and paperwork, and hello to a hassle-free truck insurance experience. Let's celebrate the convenience and simplicity of online truck insurance! According to IIFL Insurance's website, these are some of the top companies for truck insurance and they also provide online insurance: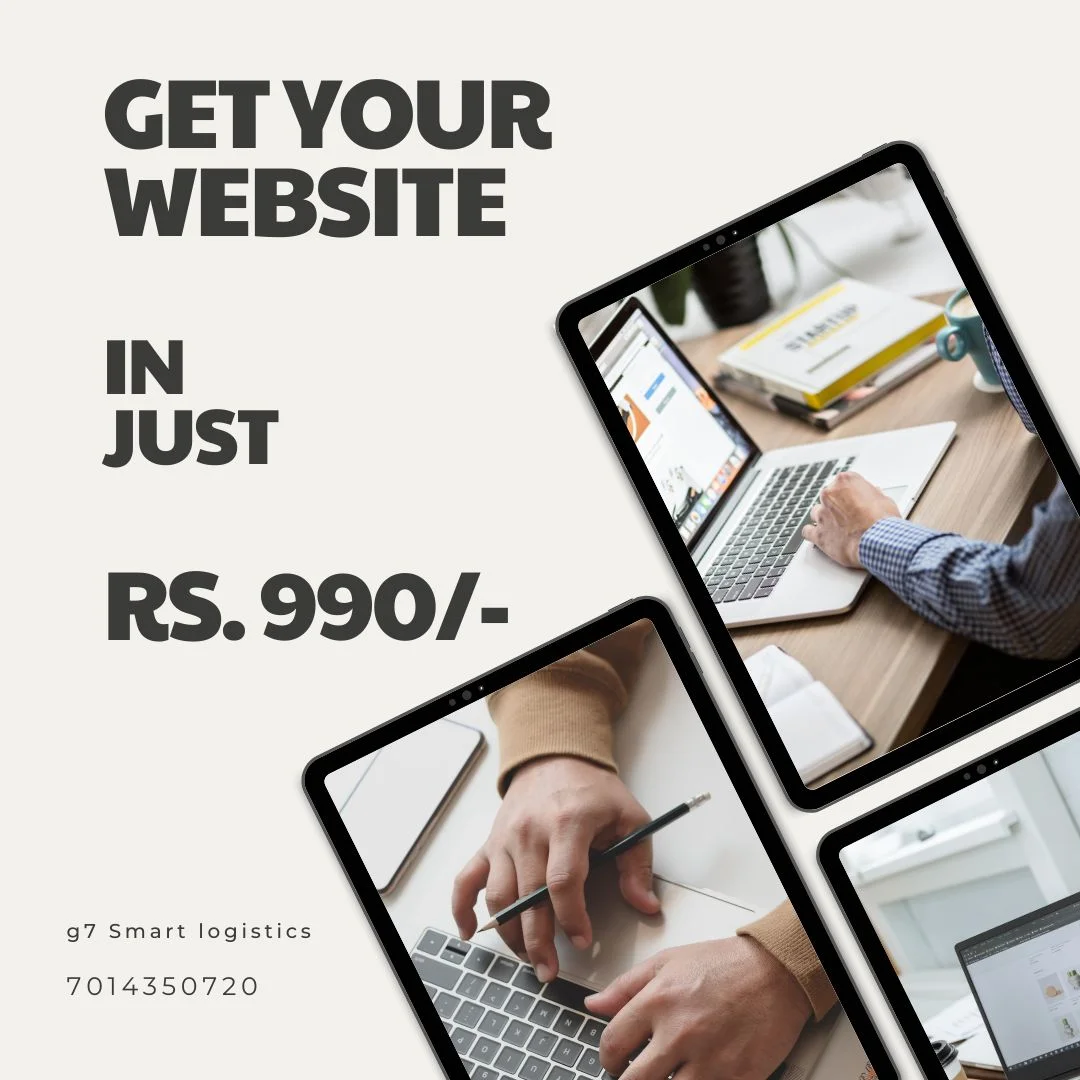 Pricing for different types of trucks
How to check your truck insurance online
There are so many exciting options available to you! You can visit your insurer's website or mobile app, or check out the Insurance Information Bureau (IIB) web portal, VAHAN website, Parivahan Sewa website, or even the Regional Transport Office (RTO) website or office. All you need is your vehicle registration number and, in some cases, the engine or chassis number. And don't worry, even though new insurance policies less than two months old might not show up on some databases, you'll be able to find details for policies issued after 1 April 2010. So let's get started and find the perfect insurance plan for your truck!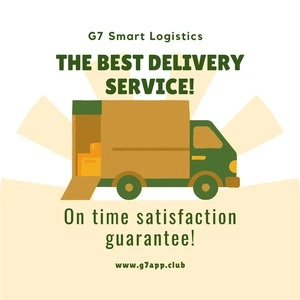 Factors that affect truck insurance price
Various factors impact truck insurance prices, with each playing a crucial role in determining the premium. For example, the type of truck that requires insurance significantly affects the cost. A commercial truck used for hauling hazardous materials incurs higher insurance rates compared to one used for non-hazardous materials. Another crucial aspect is the driver's driving record. Insurance rates for drivers with a clean driving record are lower compared to those with a history of accidents or violations. The location where the truck operates also matters. If the area has a high rate of accidents or theft, insurance premiums could be higher. Moreover, the type of cargo being transported could influence insurance prices. Transporting high-value goods or hazardous materials could require additional insurance coverage.
Policyholders choosing their deductible amount can also impact the cost of insurance. Opting for a higher deductible typically results in a lower premium, while a lower deductible means a higher premium. Coverage limits also matter, with higher coverage resulting in higher premiums.
The experience level of the driver can also impact insurance prices. Experienced drivers are more likely to be eligible for lower rates. Finally, the age and condition of the truck can also affect insurance prices. Older trucks may be more expensive to insure due to the increased risk of breakdowns or accidents.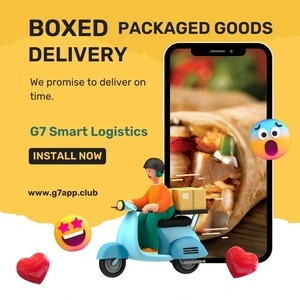 Truck insurance calculator
What is the truck insurance calculator?

A truck insurance calculator is an online tool that is designed to calculate the insurance premium for commercial trucks. It helps truck owners or operators to estimate the cost of purchasing a commercial truck insurance policy with the desired coverage. By using a truck insurance calculator, one can determine the actual payable premium and choose the best commercial truck insurance policy that meets their budget and needs.

This tool allows users to compare the premiums offered by different insurance companies by entering specific details of the truck such as age, make, model, etc. IFFCO Tokio, Policybazaar, and InsuranceDekho are some online options to calculate truck insurance.

Why should you use the truck insurance calculator?

You should use the truck insurance calculator to enjoy several benefits. Apart from calculating the commercial vehicle insurance premium online, the calculator helps you compare premium rates of multiple health insurance plans, find the ideal IDV of your vehicle, understand the premium-variable relationship, and avoid agent involvement, which could influence your decision to buy a commercial vehicle insurance plan. By using the calculator, you can make an informed decision and pick the right mix of variables under your commercial vehicle insurance policy that suits your budget and requirements.

How to use the truck insurance calculator?

Using a truck insurance calculator is a piece of cake! Firstly, fill in the exciting details of your commercial vehicle, like its make, model, variant, and fuel type. Next, enter the city where it's registered and the year it was purchased. If you haven't made any claims in the previous year, lucky you! Just select the appropriate option. Now, it's time to hit the "Calculate" icon and watch the magic happen! You'll see the premiums for various commercial vehicle insurance plans displayed on the screen. So, choose the one that suits your fancy and fits your budget.

The calculator will also show the final premium, including coverage selection and add-ons, which makes it super easy to make the right choice. Just keep in mind that if you're insuring a used commercial vehicle, you may need to provide additional details like vehicle type, registration number, fuel type, existing car insurance details, ownership change details, and previous claim records.
Choosing the right truck insurance policy
Selecting a truck insurance policy can be hard work but essential. It's an opportunity to consider your unique needs and risks and choose coverage that will give you peace of mind in the event of an accident or other incident. So take your time, explore your options, and make sure to select a policy that adequately protects you. Remember, protecting yourself and your truck makes you stress-free.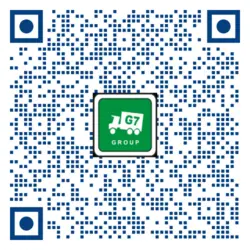 Getting a commercial truck insurance quote
Getting a commercial truck insurance quote is very easy. You simply need to share some basic information about yourself, your truck, and the coverage you desire. You can either go online and fill in the details or get in touch with a cheerful insurance agent who will guide you through the process.
Truck insurance renewal
What is truck insurance renewal?

Truck insurance renewal refers to the process of renewing an existing insurance policy for a commercial truck. Just like any other insurance policy, truck insurance policies have a limited term, usually one year. When the term of the policy expires, the policyholder needs to renew the policy to continue enjoying insurance coverage.

During the renewal process, the policyholder can select to either continue with the same insurance company or switch to a different one. It's important to carefully review the policy terms, coverage limits, and premiums before renewing or switching to a new policy. The renewal process also involves updating any changes in the truck's ownership or use and confirming that the policy meets the legal requirements for commercial truck insurance.

How to renew truck insurance?

Thanks to the power of the internet! With just a few clicks and taps, you can seamlessly renew your coverage. Step into the renewal section and fill in the details of your current policy, along with any other necessary information. Take a moment to peruse through the available plans and select the one that best suits your needs. You can even customize your coverage by adding or dropping additional covers.

With everything set, complete the renewal process by effortlessly paying for the truck insurance price online. Whether it's through a debit card, credit card, or Internet banking, you can rest assured that the transaction is safe and secure. In no time, a freshly minted commercial truck insurance policy will be sent your way, ready to hit the road alongside you.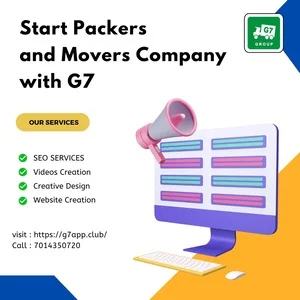 Popular truck insurance companies with their best plans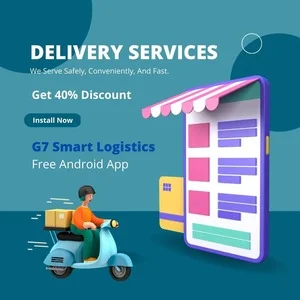 Conclusion
To sum it up, securing proper insurance coverage is crucial for truck owners and operators to protect their investments and financial stability. By understanding the various coverage options and comparing quotes from different insurers, they can find a policy that suits their unique needs and budget. Investing time and effort in finding adequate insurance coverage can offer peace of mind and protect against unforeseen circumstances that could lead to significant financial losses. In this blog, we aimed to provide valuable information about truck insurance and related topics to help truck owners enhance their knowledge and make informed decisions about their insurance coverage.
F&QS
Q. What are the types of motor truck insurance coverage?
A: Motor truck insurance coverage plays a crucial role in protecting your vehicle from potential risks and uncertainties.
Third-Party Insurance: This is the basic and mandatory type of insurance coverage that provides protection against legal liabilities arising from third-party property damage or bodily injury caused by your motor truck.

Comprehensive Insurance: This policy offers extensive coverage for your motor truck. It not only covers third-party liabilities but also provides protection against damage or loss caused by accidents, theft, fire, natural disasters, and vandalism. However, depreciation is usually deducted while settling claims for metal parts, plastic, and rubber components.

Nil Depreciation (Bumper to Bumper) Insurance: Also known as Zero Depreciation Insurance, this coverage ensures that no depreciation amount is deducted from the claim settlement. It covers the entire cost of repairs or replacement without considering the depreciation factor. This type of insurance is particularly beneficial in case of partial loss claims and helps save a significant amount of money.
Choose the policy that best suits your needs and provides adequate protection for your vehicle.
Q. Why is vehicle insurance mandatory and not optional in India?
A: Vehicle insurance is a mandatory requirement in India due to the potential risks and financial implications associated with accidents and third-party liabilities. This article aims to explain the reasons behind the mandatory nature of vehicle insurance, highlighting the importance of protecting oneself from unforeseen circumstances.
Protection against Third-Party Liabilities: Vehicle insurance includes third-party coverage, which safeguards the policyholder against legal and financial liabilities arising from damage to third-party property or bodily injuries. In accidents involving other vehicles or individuals, the insurance company covers the compensation costs determined by the courts.

Compensation for Personal Injuries: In the unfortunate event of an accident resulting in disability or loss of life, the compensation amount can be substantial. Vehicle insurance helps cover medical expenses, loss of income, and other costs related to personal injuries. The insurance company bears these expenses, providing financial relief to the affected parties.

Financial Security: Without insurance, individuals would be personally responsible for compensating victims in accidents where they are at fault. The costs involved in property damage, medical treatment, disability, or loss of life can be enormous and potentially devastating for an individual's financial well-being. Mandatory vehicle insurance ensures that the burden of such expenses is shared by the insurance company, preventing individuals from facing severe financial strain.

Ensuring Adequate Compensation: By making insurance mandatory, the legal system aims to ensure that victims receive fair and just compensation for their losses. It eliminates the risk of individuals being unable to afford the compensation amounts determined by the courts, ensuring that victims are adequately supported during difficult times.

Promoting a Safer Driving Culture: Mandatory vehicle insurance also encourages responsible driving habits and a greater sense of accountability among vehicle owners. Knowing that insurance coverage is mandatory incentivizes individuals to drive cautiously and take necessary precautions to minimize the risk of accidents and subsequent financial liabilities.
Vehicle insurance is mandatory in India to protect individuals from the potential financial burden resulting from accidents, injuries, and third-party liabilities. It promotes a safer driving environment while ensuring that victims receive appropriate compensation for their losses, thereby providing financial security and peace of mind to vehicle owners.
#TruckInsurance, #TypesofPolicies, #InsuranceCompanies, #OnlineTruckInsurance, #Commercialtruckinsurance
G7 Smart Logistics App: Revolutionizing the Supply Chain Industry, Most Affordable Shifting and Moving services, Cost-effective Logistics Services in India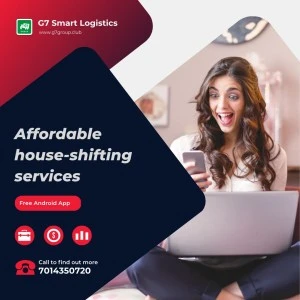 Other Blogs:
1 Bagged Packaged Goods, 2. Gadi with Gadi Wala, 3. Boxed Packaged Goods, 4. Online Jobs for Students, 5. Local Transport, 6. MP Transport and Transport Nagar Moving Quotes, 7. Freight Transportation Logistics, 8. Second Hand Trucks, 9. Moving Services, 10. Warehousing, 11. Cargo For Shipping, 12. Professional Packers and Movers in Bangalore, 13.Packers and Movers in Chennai, 14. Transporters in Delhi, 15.G7 House Shifting App, 16. Smooth and Stress-Free Relocation, 17. Join the Biggest Packers and Movers Group, 18. Truck Booking App in India, 19. Top Logistics Apps in India, 20. Join Transporters Group in India, 21. Top Transport Apps in India, 22. Car Transport in India, 23. Save Transport and Moving Costs, 24. Affordable Truck Booking Apps, 25. Starting a Packers and Movers Company, 26. Affordable House-Shifting Services in India, 27. Best-Rated Packers and Movers in India, 28. Packers and Movers App for Office Relocation, 29. Transport Bike from One City to Another, 30. Commercial Truck Booking App for Logistics Companies, 31. Packers and movers for long distance moving, 32. Top Truck Rental Apps for Local and Outstation Deliveries