Reverse Logistics, Supply Chain Management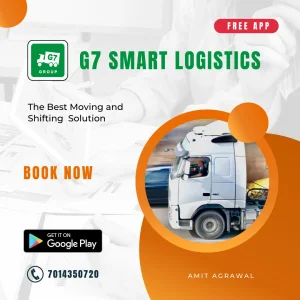 Table of Contents
Reverse Logistics: The Essential Component of Sustainable Supply Chain Management
Introduction
Reverse logistics, often directed to as "reverse supply chain management," is the process of managing the movement of goods, materials, or products from the end consumer back to the point of origin, or even beyond, in order to recapture value or ensure proper disposal. It involves activities such as product returns, repairs, recalls, recycling, and disposal. Reverse logistics is a critical component of sustainable supply chain management, as it plays a vital role in reducing waste, minimizing environmental impact, and optimizing resource utilization.
In recent years, there has been an increased focus on sustainability and environmental responsibility in supply chain management. Consumers, regulatory bodies, and stakeholders are demanding businesses adopt sustainable practices, including the management of reverse logistics. Businesses such as G7 Smart Logistics are now realizing that it is not enough to focus solely on the forward flow of goods, but also to carefully manage the reverse flow to ensure the sustainable disposal or recovery of products and materials.
Reverse logistics is required for various reasons. One of the main reasons is the increasing volume of product returns. With the growth of e-commerce and online retail, returns have become a significant challenge for businesses. Customers often return products due to various reasons such as defects, damages, incorrect orders, or simply changing their minds. Managing these returns efficiently and effectively is crucial to minimize costs, recover value from returned products, and reduce the environmental impact of disposal. Companies such as G7 Smart Logistics' partners provide solutions for Reverse Logistics and you can book them on the G7 app to return your packages. Click here to download.
The importance of reverse logistics in sustainable supply chain management cannot be overstated. It helps businesses in lessening waste, conserving resources, minimizing environmental pollution, and fulfilling regulatory requirements. Reverse logistics also provides opportunities for businesses to retrieve value from returned products, lessen costs, and enhance customer satisfaction. By integrating reverse logistics as an essential component of their supply chain management strategies, businesses can effectively contribute to a more sustainable and environmentally responsible business ecosystem. In this blog, we will delve deeper into the various aspects of reverse logistics, including challenges, best practices, and strategies for implementation, to help businesses optimize their sustainable supply chain management practices. Stay tuned for more insights and practical tips on reverse logistics!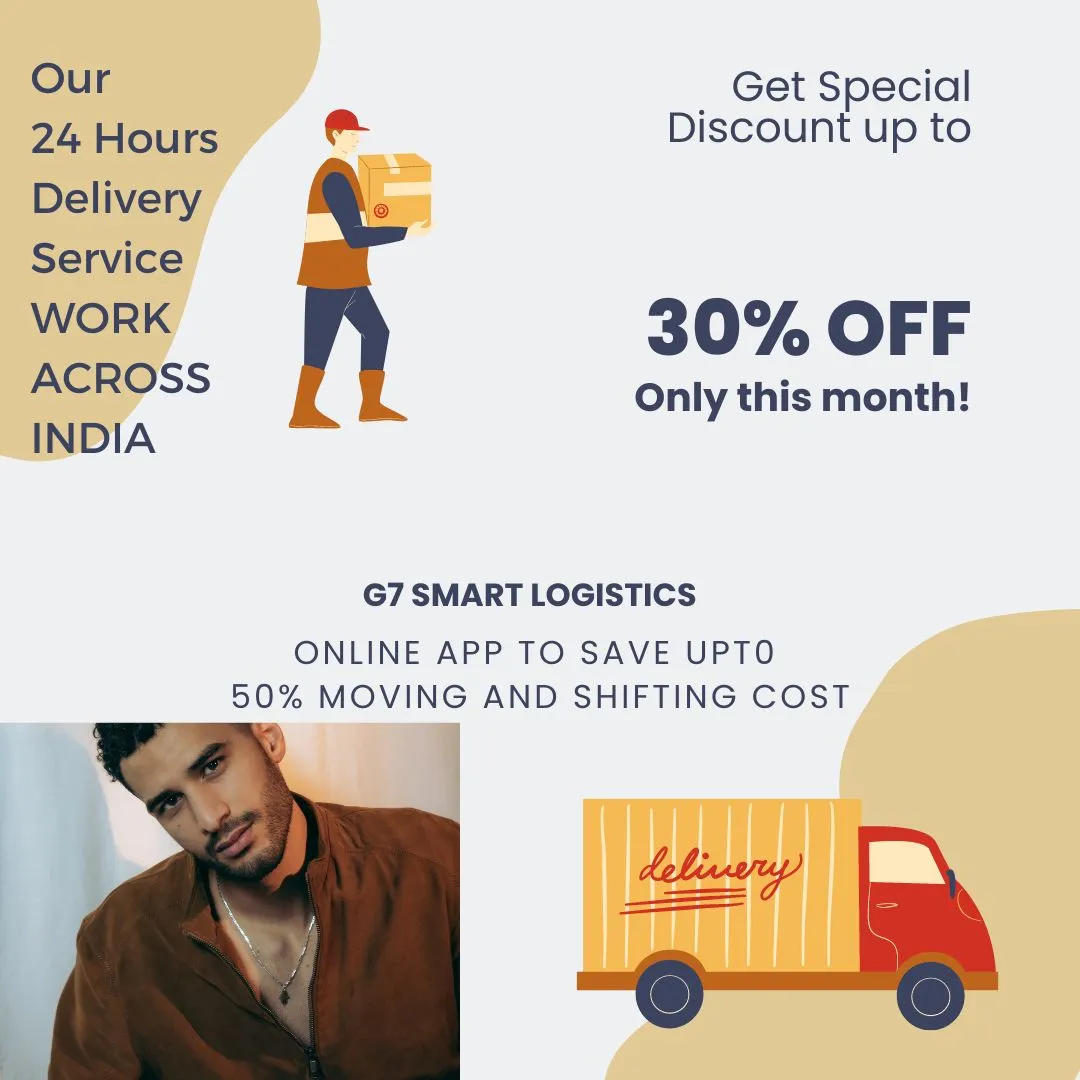 What is Reverse Logistics?
Reverse logistics is, streamlining the product return process, minimizing waste, and recovering the value of products that might have been discarded. The process contains diverse stages, beginning with the identification of the returned products and the underlying reasons for the return. This information is vital for enhancing product quality, specifying trends, and revising production and marketing strategies. Once the products are pinpointed and segregated, the next step is to decide on the most suitable method of disposition. This may involve sending the products to the manufacturer for restoration, selling them in secondary markets, recycling them, or disposing of them through the correct channels.
Reverse logistics plays a crucial role in supply chain management and is not limited to just consumer goods but also encompasses raw materials, components, and packaging materials. Its implementation can result in cost reduction, better customer satisfaction, and a lower environmental consequence, making it an essential component of current supply chain management. Multiple industries, such as healthcare, retail, technology, and automotive, rely on reverse logistics for their operations. In healthcare, it contains the proper disposal of medical waste, the refurbishment of medical equipment, and the return of expired or unused medications. The process of reverse logistics enables businesses to recapture the worth of returned products and minimize waste. Thus, it is critical for companies to execute effectual reverse logistics strategies to enhance their customer satisfaction, minimize costs, and reduce their environmental footprint.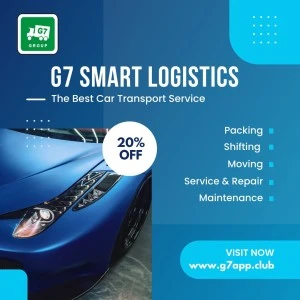 Why is Reverse Logistics Required?
Reverse logistics is required because a well-designed reverse logistics program can support a company recover value from returned products, reducing costs associated with waste disposal, and avoiding the need to manufacture new products. By recovering value from returned products, companies can increase profits, improve customer satisfaction, and minimize environmental impact.
Reverse logistics also plays a crucial role in supply chain management. It involves managing the movement of products from the point of consumption back to the point of origin and contains activities such as product returns, repairs, and recycling. Effective reverse logistics management mandates careful planning and coordination to ensure that products are returned in a timely and cost-effective manner. It involves managing multiple stakeholders, including customers, suppliers, and logistics providers and requires effective communication and collaboration to ensure that everyone is working towards the same goals. Use the G7 Smart Logistics app for Reverse Logistics solutions. Click here to download the app now!
Overall, reverse logistics is an essential part of modern business operations. It enables companies to recover value from returned products, reduce costs associated with waste disposal, and minimize environmental impact. Effective reverse logistics management requires careful planning, coordination, and communication to ensure that products are returned in a timely and cost-effective manner and that all stakeholders are working towards the same goals.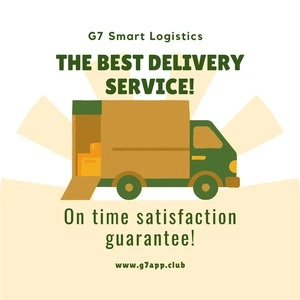 Defining Reverse Logistics and Its Importance in Supply Chain Management
The collection, transportation, sorting, and disposition of products form the stages of reverse logistics. Handling a variety of products, from hazardous materials and electronics to pharmaceuticals, requires specialized knowledge and expertise. Retailers, manufacturers, customers, and logistics service providers are diverse stakeholders who must collaborate to ensure the successful management of these phases and the smooth functioning of the process.
In the modern era, with the rise of environmental grasp and stricter regulations, the significance of reverse logistics in managing the supply chain has increased dramatically. By prioritizing reverse logistics, businesses can reap various advantages such as better sustainability practices, cutting down waste and disposal expenses, strengthening brand reputation, and fostering customer loyalty. Moreover, the data obtained from reverse logistics can offer valuable insights into product quality, demand, and the efficiency of the supply chain. Therefore, reverse logistics has become an indispensable factor for ensuring a sustainable and effective supply chain, and businesses aiming to optimize their operations must not ignore it.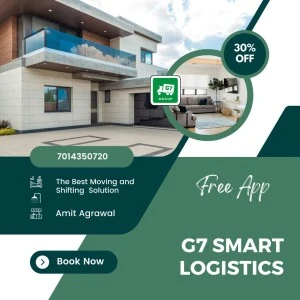 What are the benefits of Reverse Logistics?
Cost reduction

Implementing efficient processes for inspecting, refurbishing, and reselling returned products can recover some of the lost value and minimize financial losses. Optimizing transportation routes and consolidating returns can also reduce transportation costs. Proper disposal methods, such as recycling or repurposing, can lower disposal costs and minimize environmental impact. Effective inventory management, including accurate tracking of returned products and timely disposition, can prevent unnecessary holding costs. Overall, effective cost-reduction strategies for product returns can improve the bottom line and enhance the financial sustainability of a business.

Enhanced customer satisfaction

When customers have a smooth and efficient experience with product returns, it can greatly enhance their satisfaction with the overall shopping experience. Quick and hassle-free returns, including timely replacements or refunds, show customers that the company values their needs and concerns. This can lead to increased trust and loyalty from customers, resulting in repeat business and positive word-of-mouth recommendations. On the other hand, if product returns are complex, time-consuming, or result in delays, it can lead to frustration and disappointment, resulting in decreased customer satisfaction and potential loss of business. Therefore, efficient processing of product returns is crucial in maintaining and improving customer satisfaction levels.

Improved sustainability

Through the strategic integration of effective reverse logistics strategies, such as product returns, refurbishment, and recycling, businesses can proactively minimize waste in their supply chains. Returned products can be expertly repaired or refurbished, thus extending their lifespan and decreasing the necessity for new product production. Furthermore, reverse logistics can enable the efficient recycling of materials sourced from returned products, effectively lowering the demand for virgin raw materials and mitigating the environmental footprint. By optimizing transportation routes and consolidating returns, reverse logistics can also significantly diminish carbon emissions associated with transportation, thereby contributing to broader sustainability initiatives and fostering environmentally responsible practices throughout the entire supply chain.

Increased revenue

In today's business landscape, companies are always looking for new ways to generate revenue and increase profits. One often overlooked opportunity is the recovery of value from returned products. With the rise of e-commerce and online shopping, more products are being returned than ever before, resulting in significant losses for companies. However, by refurbishing or reselling these products, companies can not only recoup some of these losses but also create additional revenue streams. Refurbished products can be sold at a lower price point to consumers who are looking for a bargain while reselling returned products can help companies reach new markets and expand their customer base. By incorporating this strategy into their operations, companies can turn a potential loss into a profitable opportunity.
What are examples of Reverse Logistics?
Managing the flow of goods and materials from their final goal back to their origin characterizes reverse logistics. Organizations can reduce costs, enhance customer satisfaction, and minimize environmental impact by performing various activities in this process. Examples of reverse logistics comprise:
Product return

Product returns involve customers or retailers shipping items back to the manufacturer or supplier for different reasons, such as defects, dissatisfaction, or mistaken orders.

Product sorting

Upon receiving the returned products, the manufacturer or supplier sorts them to evaluate their condition, which is a critical stage in the product return procedure. This lets the manufacturer or supplier decide the most proper action per product.

Product testing
Upon receiving the returned products, we thoroughly test them to assess their condition and determine the reason for their return. Our team painstakingly inspects and analyzes various factors including functionality, performance, appearance, and packaging. The test results provide valuable insights for improving product quality, identifying potential defects or issues, and enhancing customer satisfaction.
Refurbishment of used products

Refurbishment is the art of revitalizing pre-owned products to their former glory. This sustainable practice allows businesses to breathe new life into items, reducing waste and saving on costs. Restored products can be sold as gently used items at a discounted price or as premium refurbished products at a higher value.

Recycling of materials

The management of reverse logistics is not only concerned with the recovery and refurbishment of materials and products but also with their proper disposal when they cannot be reused. Recycling plays a significant role in this process as it involves the transformation of materials into new products, thereby reducing waste and promoting the conservation of resources.

Disposal of hazardous waste

Potentially harmful substances present in hazardous waste can adversely affect human health or the atmosphere. To prevent harm to people and the environment, reverse logistics ensures the appropriate disposal of hazardous waste.

Repairs and maintenance of equipment

Restoring and maintaining equipment is also part of reverse logistics. This process enables organizations to enhance the lifespan of their equipment and reduce expenses linked to replacement.

Redistribution of excess inventory

To manage surplus inventory effectively, companies must incorporate reverse logistics into their supply chain. This involves transferring excess inventory to a different site or redistributing it to another customer. Implementing this process enables companies to efficiently reduce wastage and streamline their inventory management.

Feedback and analysis

By collecting and analyzing feedback from customers who have returned products, companies can gain valuable insights into product quality, customer preferences, and potential areas for improvement. This feedback can inform future product development and marketing strategies, as well as help to identify any operational inefficiencies or issues in the supply chain. Ultimately, effective analysis of product returns can help companies improve customer satisfaction and retention, reduce costs associated with returns, and increase overall profitability.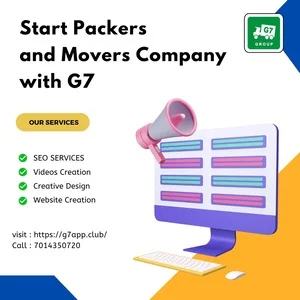 What are the challenges in Reverse Logistics?
To diminish expenses, minimize waste, and improve customer satisfaction, businesses must efficiently handle the reverse logistics process. The process entails examining products, restoring them to their original condition, reselling them, or deciding on appropriate disposal strategies for unsellable items. Businesses must establish resilient systems, including efficient transportation networks, precise tracking mechanisms, and effective communication channels with customers and partners, to tackle the intricate logistics of reverse logistics.
Costly operations

The cost of reverse logistics operations can also be affected by factors such as the volume and type of returned products, as well as regulatory and environmental requirements. In addition, companies may incur costs related to the refurbishment or disposal of returned products, as well as the management of customer service inquiries and complaints. Efficient reverse logistics strategies can help minimize these costs and improve overall profitability.

Product safety and compliance

When dealing with returned products, it is crucial to prioritize product safety and obedience to industry regulations. Failure to do so can result in potential harm to consumers and legal repercussions. This can be achieved by executing proper handling and disposal processes, including appropriate documentation and communication with regulatory authorities. Overall, prioritizing product safety and compliance is critical for maintaining consumer trust and avoiding legal issues.

Limited resources

Limited resources can pose noteworthy challenges for businesses, especially when it comes to managing product returns. A shortage of staff, a lack of adequate space, or outdated technology can all hinder a company's ability to handle returns promptly and effectively, leading to dissatisfied customers and decreased profitability. It is crucial for companies to find ways to optimize their resources and streamline their return processes to mitigate the impact of these limitations.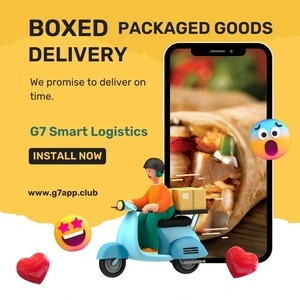 What are the strategies for effective Reverse Logistics?
Streamline processes

Streamlining processes is a paramount aspect of business operations that involves diminishing waste, increasing efficiency, and enhancing overall productivity. By automating reverse logistics processes, businesses can simplify operations, reduce costs, and improve customer satisfaction. The use of technology such as data analytics and transportation management systems can help optimize transportation routes, reduce delivery times, and minimize errors. This approach can ultimately lead to enhanced profitability and a competitive edge in the marketplace.

Partner with third-party logistics providers

Collaborating with 3PL (third-party logistics) providers can prove to be an efficient approach for companies looking to optimize their product returns process. 3PL providers possess specialized knowledge and resources that can aid in managing reverse logistics and warehousing facilities, ultimately enhancing the returns process's efficiency. By partnering with these providers, businesses can minimize their operational costs and enhance customer satisfaction by providing swift and dependable returns services. Consequently, leveraging the experience of third-party logistics providers can bring about several benefits to companies looking to streamline their returns process. On the G7 Smart logistics app, you can find people and drivers for your Reverse Logistics requirements. Click here to download the app now!

Improve visibility and communication

To expand their visibility, businesses can leverage miscellaneous tools like real-time inventory tracking and analytics to keep a close eye on their stock levels and customer demand. Furthermore, effective communication can be conducted through multiple channels, such as social media, email, and chatbots, assuring that customers receive prompt replies to their inquiries. By prioritizing these strategies, companies can establish a transparent and efficient supply chain that fosters customer loyalty and enhances brand recognition.

Focus on sustainability

Sustainability is an increasingly important aspect for companies, as consumers become more environmentally conscious. Apart from recycling and waste reduction, companies can also adopt sustainable practices in their supply chain operations, such as using renewable energy sources, reducing greenhouse gas emissions, and using eco-friendly materials. Implementing sustainable practices not only helps to protect the environment but also creates a positive impact on the bottom line and enhances brand reputation.

Offer incentives

Incentives can be a powerful tool for encouraging sustainable consumer behavior. By offering rewards for returning products, companies can reduce the amount of waste that ends up in landfills and promote a circular economy. Incentives can also help build brand loyalty and trust, as customers appreciate companies that prioritize sustainability and take responsibility for the environmental impact of their products. Overall, incentivizing sustainable behavior can benefit both companies and the planet.

Analyze data

By analyzing data on product returns, companies can accumulate valuable insights into their customers' experiences with their products. These insights can support companies identify common issues or trends, such as defects or usability problems, and take steps to address them. Additionally, analyzing return data can help companies improve their customer service by identifying areas where customers may need additional support or assistance. Overall, data analysis can play a critical role in helping companies improve their products and services and better meet the needs of their customers.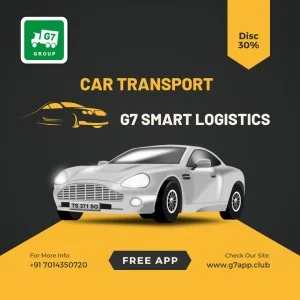 Which are the Reverse Logistics companies?
Multiple firms are dedicated to reverse logistics, giving an array of services such as managing product returns, repairing, refurbishing, and recycling. These companies band with retailers, manufacturers, and other organizations, offering them cost-effective and efficient returns and excess inventory management solutions. Several reputable reverse logistics companies that one can consider include G7 Smart Logistics (Click here to download the app), DHL, FedEx, Reverse Logistics Company Private Limited, Gati Kintetsu Express Private Limited, Inlogistics, TCI XPS, GoGreen BOV, Delhivery Private Limited, eCom Express Private Limited, Genpact India Private Limited, Blubirch, and Redington India Limited.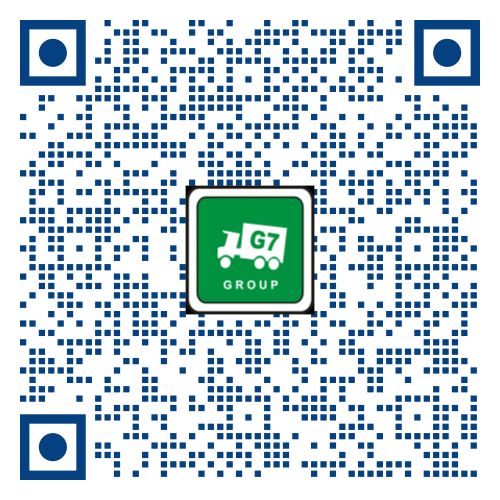 Conclusion
The implementation of effective reverse logistics strategies can contribute to the development of a circular economy. The circular economy aims to reduce waste and promote sustainability by keeping resources in use for as long as possible, extracting the maximum value from them, and minimizing waste generation. Reverse logistics align with the principles of the circular economy by facilitating the collection, refurbishment, and resale of products, which can extend their lifespan and reduce waste generation. By adopting reverse logistics and circular economy principles, companies can not only optimize their supply chain operations but also contribute to a more sustainable future.
To summarize, reverse logistics is an integral aspect of contemporary supply chain management that offers numerous advantages, such as minimizing expenses, elevating customer gratification, and enhancing sustainability. Despite the potential obstacles, companies can maximize their reverse logistics performance by employing efficient tactics such as simplifying procedures, collaborating with external logistics providers, boosting transparency and communication, prioritizing sustainability, providing incentives, and scrutinizing data. Additionally, embracing the principles of reverse logistics and circular economy can support the pursuit of a more sustainable future, which is crucial in the current era where environmental challenges are growing more urgent.
#reverse logistics #supply_chain_management
G7 Smart Logistics App: Revolutionizing the Supply Chain Industry, Most Affordable Shifting and Moving services, Cost-effective Logistics Services in India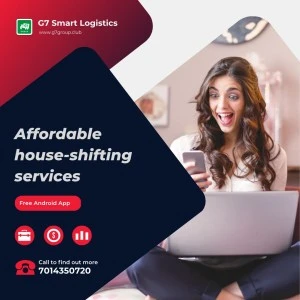 Other Blogs:
1 Bagged Packaged Goods, 2. Gadi with Gadi Wala, 3. Boxed Packaged Goods, 4. Online Jobs for Students, 5. Local Transport, 6. MP Transport and Transport Nagar Moving Quotes, 7. Freight Transportation Logistics, 8. Second Hand Trucks, 9. Moving Services, 10. Warehousing, 11. Cargo For Shipping, 12. Professional Packers and Movers in Bangalore, 13.Packers and Movers in Chennai, 14. Transporters in Delhi, 15.G7 House Shifting App, 16. Smooth and Stress-Free Relocation, 17. Join the Biggest Packers and Movers Group, 18. Truck Booking App in India, 19. Top Logistics Apps in India, 20. Join Transporters Group in India, 21. Top Transport Apps in India, 22. Car Transport in India, 23. Save Transport and Moving Costs, 24. Affordable Truck Booking Apps, 25. Starting a Packers and Movers Company, 26. Affordable House-Shifting Services in India, 27. Best-Rated Packers and Movers in India, 28. Packers and Movers App for Office Relocation, 29. Transport Bike from One City to Another, 30. Commercial Truck Booking App for Logistics Companies, 31. Packers and movers for long distance moving, 32. Top Truck Rental Apps for Local and Outstation Deliveries