International-Shipping, A Beginner's Guide by G7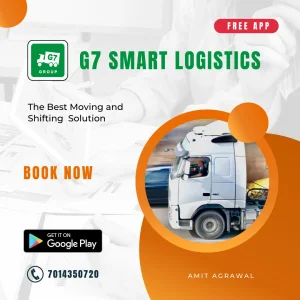 Table of Contents
International Shipping Made Simple: A Beginner's Guide
Introduction
The global economy relies heavily on international shipping, and staying well-informed and prepared is crucial for achieving success. According to World Trade Organization's's 2022 report, international trade has steadily increased over the years, reaching a value of almost $32 trillion. Navigating the complex regulations and procedures between countries can make international shipping challenging. To ensure the safe and efficient transportation of goods, it is vital to partner with a trustworthy shipping company that possesses expertise in this area. Such companies provide various services such as customs clearance, air and sea freight, and documentation. On average, international shipping takes 1-3 days for delivering goods.
This blog overviews international shipping, teaching you about essential terms such as duties, taxes, and customs clearance, as well as packaging and labeling your shipments, and selecting the most suitable international shipping company and carrier. Additionally, you'll discover suggestions for avoiding typical errors and obstacles. We'll also recommend some resources for further information and assistance, as needed.
By utilizing the tips and guidelines outlined in this guide, you can prepare yourself to navigate the world of international shipping with ease. Additionally, opt for the best company, G7 Smart Logistics, for your domestic transportation necessities. G7 Smart Logistics gives package, moving, and shipment services without any concealed fees. With an extended network of partners throughout India, G7 Smart Logistics can supply you with top tier logistics services. Get started today by downloading the Download the G7 App and making your first booking.
Important Link of website: Sitmap 103, Sitmap 104, Sitmap 105, Sitmap 106
What is international shipping?
International Shipping involves delivering goods worldwide through various modes of transportation, such as air, sea, and land. It encompasses the entire process of shipping goods, including packaging, loading, customs clearance, and documentation. Efficient carriers and logistics service providers are crucial for successful international shipping, along with compliance with rules and regulations, tariffs, and customs. Global trade heavily relies on international shipping for its smooth functioning, making it an essential process despite its complexity.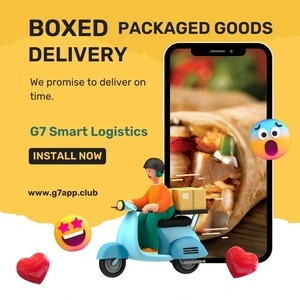 Why is international shipping important?
International shipping plays an essential role in letting global businesses explore new markets in today's world. The expansion and profitability of businesses vastly depend on global trade, which, in turn, relies on international shipping. Innovation and cooperation are necessary to crush the barriers associated with shipping. By facilitating the movement of goods and products, shipping contributes significantly to the creation of a more interconnected world. According to the World Shipping Council, the liner shipping industry transported containers worth $7 trillion, amounting to nearly 241 million twenty-foot equivalent units (TEUs), in 2021.
Access to goods:

International shipping made available global products everywhere in the world. For example, you can purchase Apple iPhone in India. This brand is not an Indian brand and you can still buy it, how? This is where international shipping plays an important role. By importing electrical components, Apple can manufacture iPhones in India. Remember Apple is not an Indian company. So, that means we are accessing goods everywhere.

Employment:

Now by hearing about employment by international shipping, you may think that there are jobs only available only on ships or ports. On the other hand logistics, manufacturing, and warehouse are also part of employment by international shipping. Additionally, in 2019 PIB's report tells us that in 2018 more than 2 lakhs of Indians got employment in this industry worldwide.

Cultural exchange:

India is an absolute example of cultural exchange by international shipping. In the past traders came from various places. They did business and left their cultural effects and we can see them still. In modern times, many other countries are accepting our culture and respecting it. How is it happening? Well, in this industry Indian companies are also giving employment to foreigners. Additionally, everyone wants to know about ancient civilization's culture. The latest example of this is Apple CEO Tim Cook celebrating the opening of its first store in India with Indian music and art.

Humanitarian aid:

International shipping is one of the greatest benefits, as it allows countries to give aid to nations affected by natural or man made disasters. In February 2023, India displayed this by sending humanitarian aid to Turkey and Syria.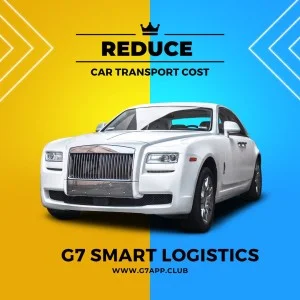 Who needs international shipping?
International shipping serves a wide range of individuals and businesses. People who are relocating or moving abroad rely on shipping services to transport their belongings. Online shoppers who buy products from foreign websites or sellers use international shipping to receive their purchases. Manufacturers, wholesalers, and retailers that import or export goods also require international shipping services. International organizations use shipping to deliver aid and supplies to countries in need. Diplomatic missions, embassies, and consulates send and receive documents and packages via international shipping. Travelers use shipping services to send their luggage ahead to their destination. Additionally, artists and performers rely on shipping to transport their equipment, costumes, and props for shows and exhibitions. Students studying abroad also rely on shipping to receive textbooks and other materials.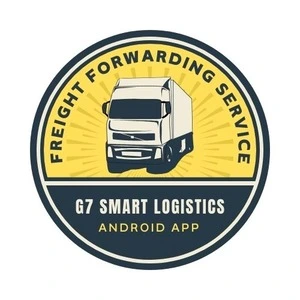 How does international shipping work?
International shipping moves products between countries, involving exporters, importers, shipping carriers, and government agencies such as customs officials. Here are the basic steps involved in international shipping:
Exporter prepares the goods: The exporter holds the responsibility of preparing the goods for shipment, which entails picking suitable packaging material, labeling the goods with precise and relevant information, and fulfilling all the necessary documentation requirements for exporting the goods to their destination.

Shipping carrier picks up the goods: The shipping carrier picks up the goods from the exporter and transports them to the port of leaving. With G7 Smart Logistics, you can easily solve your shipment related questions without any hidden charges. Click here to download the G7 app.

Goods are loaded onto a vessel: The goods are loaded onto a ship, and the shipping carrier gives a bill of lading, which performs as a receipt for the goods and a contract between the carrier and the exporter.

The vessel sails to the port of destination: After the cargo has been loaded onto the vessel, it embarks on its journey toward the port of destination. The ship's crew carefully navigates through various weather conditions and navigational obstacles to ensure safe arrival. Meanwhile, the shipping carrier stays in constant communication with the importer, providing updates on the vessel's progress and estimated time of arrival.

Customs clearance: When goods arrive at their destination port, customs officials examine them to assure keeping with all relevant regulations, including safety, health, and environmental standards. They also assess the duties and taxes due on the goods based on their classification and value. Customs clearance is a critical process in which customs officials play a vital role.

Delivery to importer: The customs authorities complete the necessary clearance procedures and then the shipping carrier takes control of the goods. They proceed to deliver the goods to the designated importer, confirming that the goods reach their intended destination and can be utilized or sold promptly. This step is critical in the shipping process.

Payment and documentation: After the shipping carrier delivers the goods to the destination port, the importer becomes accountable for paying all parties involved in the shipment, including freight forwarders, customs brokers, and insurance companies. It is essential to promptly settle all fees and charges to prevent any delays or extra costs from arising.
How Much Does International Shipping Cost?
To save money when shipping internationally, consider the package's weight and dimensions, as heavier and bulkier packages are more costly to ship. Shipping to remote or difficult-to-reach areas may also increase the cost. The shipping method you choose, such as express or standard, will also impact the price. Additional services, like insurance or special handling, can add to the cost too. For example, if you want to send something from India to the USA, the cost per kg will be nearly 3-4 thousand. Remember costs may be different by location, type, and weight.
To get an accurate cost estimate for shipping goods overseas, it's important to work with a trustworthy shipping company or logistics provider. They'll need to know the weight and size of the package, the destination country, and any special requirements. With this information, they can provide a detailed quote that includes all relevant fees. By teaming up with an experienced shipping company, you can ensure that your package will be handled carefully and efficiently while staying within your budget.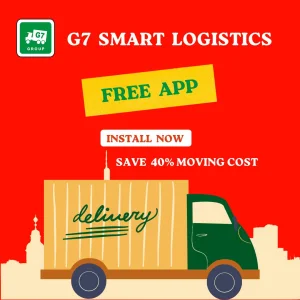 How to Do International Shipping from India?
Choose an International Shipping Company: Choosing a reliable and affordable shipping company with experience in international shipping is important. To do this, you should research the company's reputation, delivery times, and options. Compare rates and services from different companies and make sure the company has valid licenses and insurance to protect your goods during transit. Picking a liable shipping company can greatly impact the success of your international shipping needs.

Decide on the mode of transport: When deciding on the mode of transport for your shipment, you have several options available. Air freight is the fastest and most pricey option, while sea freight is slower but more cost-effective for larger shipments.

Road freight is typically used for shorter distances and is suitable for smaller shipments. Consider your budget and the urgency of your shipment when choosing the appropriate mode of transport.

Prepare your shipment: To prevent any possible problems during transportation, it's paramount to spend satisfactory time in careful packaging and labeling of your goods in accordance with international shipping regulations. This will significantly increase the likelihood of your shipment arriving at its destination unharmed.

Furthermore, assuring that you possess all the necessary documents such as the invoice, packing list, and customs declaration becomes crucial to ensure that your shipment complies with customs regulations and clears customs seamlessly. By taking these measures, you can adequately prepare your shipment and enhance the probability of successful delivery.

Choose the right customs clearance agent: When it comes to international shipping, customs clearance is required. It is essential to select a customs clearance agent who possesses the expertise and an understanding of the customs laws of the receiving nation. This can help avoid expensive penalties, delays, and potential shipment rejections.

Track your shipment: Tracking your shipment is crucial for assuring its timely delivery. By monitoring its progress using the tracking number provided by the carrier or logistics company, you can stay informed about its current location and estimated time of arrival.

Be aware of customs duties and taxes: These charges are different depending on the country you're sending to and the type of items you're sending. They can increase the cost of your shipment by a lot. To avoid surprises, you should research these charges ahead of time and include them in your shipping budget.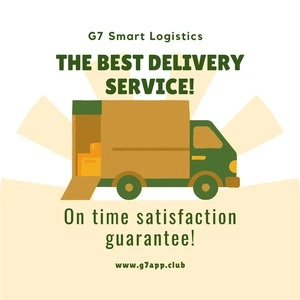 Understanding the Basics of International Shipping
To achieve a smooth international shipping experience, you must acquire a basic comprehension of the essential concepts and options linked with this process. This necessitates learning about the different transportation modes obtainable, like air, sea, and land, and the shipping containers and carriers used.
Choosing an International Shipping Company: Selecting an international shipping company involves finding a company that specializes in coordinating and organizing shipping services globally for clients. These companies have the expertise to handle customs, documentation, regulations, and transportation logistics. A reliable international shipping company should provide timely delivery, insurance options, competitive pricing, and customer support. Thorough research and evaluations of different shipping companies' capabilities, services, and reputations can help businesses make informed decisions when selecting an international shipping partner.

Bill of lading: The bill of lading is an essential legal paper that plays a vital role in verifying the shipment, receipt of merchandise, and an agreement of carriage between a carrier and shipper. It comprehensively outlines the terms and conditions of the transportation contract, containing all the details of the goods in transit, their destination, and the agreed delivery timeline.

Apart from serving as proof of ownership of the goods, this document is useful for financing and insurance purposes. Without a doubt, the Bill of lading is an indispensable aspect of international trade and a mandatory requirement for customs clearance in numerous countries.

Incoterms: Incoterms are a standardized set of trade terms used worldwide to clarify the responsibilities of both buyers and sellers in international transactions. They determine the delivery point, shipping costs, insurance, customs clearance, and other critical aspects of the trade deal.

Clear communication between trading partners is provided by Incoterms, which reduces the risk of misunderstandings and disputes. These terms ensure that both parties comprehend their respective obligations, thus facilitating international trade while minimizing risks and costs.

Harmonized System (HS) code: The HS or Harmonized System code is a universally accepted method for categorizing products for customs clearance. It comprises a standardized set of numbers and names that enable customs officials to identify and classify goods with ease.

Governments worldwide utilize the HS code to compile trade statistics, levy tariffs, and enforce regulations. The HS code is regularly revised to keep up with the changing trends in international trade and to maintain uniformity in the classification of products.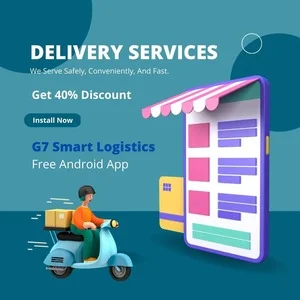 Types of international shipping
Air freight: Air freight is an excellent choice when it comes to delivering small, lightweight, and time-critical packages. Even though it may seem more expensive than other shipping modes, it guarantees swift delivery times. That's why air freight is the perfect solution for time-sensitive deliveries where every minute counts.

Moreover, air freight connects numerous destinations globally, making it an optimal option for international shipping. Nonetheless, for bulkier and weightier goods, opting for sea or ground transportation may prove to be a more budget-friendly substitute.

Sea freight: Sea freight is the best option for large, heavy, and non-urgent shipments. Compared to air freight, it is typically less expensive but slower. Due to longer transit times, sea freight may not be suitable for time-sensitive goods.

Businesses seeking to reduce transportation expenses for non-time-sensitive goods should consider sea freight as an excellent option. Technological progress has resulted in sea freight becoming more dependable and quicker, making it a progressively favored choice for companies globally.

Land freight: Transporting goods within a specific region or country can be effectively accomplished through land freight, which is a practical and cost-effective option. Although it may not be suitable for longer distances compared to air or sea freight, land freight can still be relied upon as a dependable and efficient means of moving goods across the land.

Typically, land freight utilizes trucks, trains, or other ground vehicles to transport goods directly to their final destination. Despite taking a bit longer, this mode of transportation can get the job done without compromising the quality of service.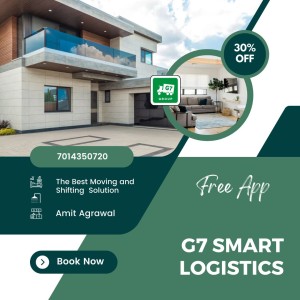 Customs and regulations
Import/export requirements: To successfully import or export goods, it's crucial to keep in mind that specific certifications or licenses may be required based on the origin and destination countries. These certifications and licenses ensure that the goods comply with the relevant regulatory standards and legal requirements.

Duties and taxes: When you ship goods internationally, the importing country imposes diverse duties and taxes. These include import duties, value-added taxes (VAT), and excise taxes, among others. You should research these requirements and factor them into your shipping costs and pricing strategy.

International Shipping Documents: You'll need to give diverse documentation for your international shipment, including a commercial invoice, packing list, and bill of lading. These documents help ensure that your shipment complies with customs regulations and is accurately classified for duties and taxes.
Preparing for International Shipping
After obtaining a fundamental comprehension of international shipping and its prerequisites, the next step is to ready your consignment. The procedure includes exploring various choices, selecting a suitable freight forwarder, securely packing your shipment, ensuring the correct labeling and marking, and acquiring insurance and liability coverage.
Shipping Your International Shipment
After your package has been packed and is set for delivery, the next step is to choose a shipping company and transmit it. This mandates deciding the most proper deliverer, monitoring the advancement of your shipment, managing customs clearance, and addressing any unexpected hiccups or setbacks that may emerge.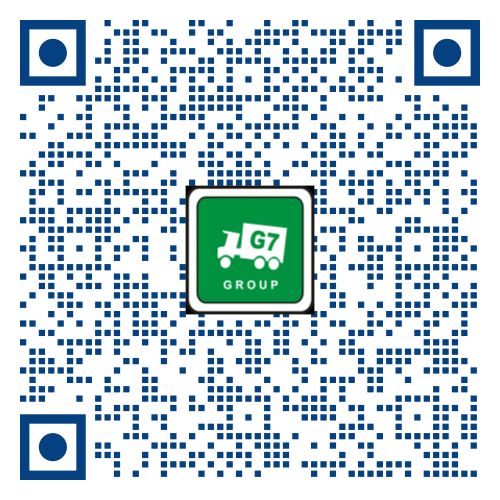 Conclusion
In conclusion, businesses and individuals seeking to expand their global reach can derive numerous benefits from international shipping. To approach international shipping correctly, it is essential to have the right mindset and preparation, even though it may seem intimidating initially. Bypassing costly errors and delays can be achieved by investing time in researching and comprehending the various aspects of the process, including import/export laws and customs regulations.
Moreover, partnering with an experienced international shipping carrier can guarantee the safe and timely arrival of your shipment, providing you with peace of mind.
Ultimately, international shipping can be a powerful instrument for growth and expansion, enabling businesses to tap into new markets and connect with customers worldwide. By following best practices and working with trusted partners, you can take advantage of the opportunities presented by international trade and unlock new levels of victory.
Choose the best logistics company for domestic transportation with G7 Smart Logistics, whose partners give packaging, moving, and shipment services without any hidden charges. G7 Smart Logistics gives logistics services across India through its wide network of partners. Take the first step and download the G7 App to book your logistics services now.
#international_shipping #internationalshipping #supply_chain_management #international #shipping #shipping_international
G7 Smart Logistics App: Revolutionizing the Supply Chain Industry, Most Affordable Shifting and Moving services, Cost-effective Logistics Services in India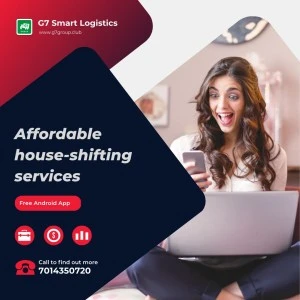 Other Blogs:
1 Bagged Packaged Goods, 2. Gadi with Gadi Wala, 3. Boxed Packaged Goods, 4. Online Jobs for Students, 5. Local Transport, 6. MP Transport and Transport Nagar Moving Quotes, 7. Freight Transportation Logistics, 8. Second Hand Trucks, 9. Moving Services, 10. Warehousing, 11. Cargo For Shipping, 12. Professional Packers and Movers in Bangalore, 13.Packers and Movers in Chennai, 14. Transporters in Delhi, 15.G7 House Shifting App, 16. Smooth and Stress-Free Relocation, 17. Join the Biggest Packers and Movers Group, 18. Truck Booking App in India, 19. Top Logistics Apps in India, 20. Join Transporters Group in India, 21. Top Transport Apps in India, 22. Car Transport in India, 23. Save Transport and Moving Costs, 24. Affordable Truck Booking Apps, 25. Starting a Packers and Movers Company, 26. Affordable House-Shifting Services in India, 27. Best-Rated Packers and Movers in India, 28. Packers and Movers App for Office Relocation, 29. Transport Bike from One City to Another, 30. Commercial Truck Booking App for Logistics Companies, 31. Packers and movers for long distance moving, 32. Top Truck Rental Apps for Local and Outstation Deliveries