Goods Transport Services for Your Business Needs: G7
For Reliable and Cost-Effective Goods Transport Services: G7 Smart Logistics App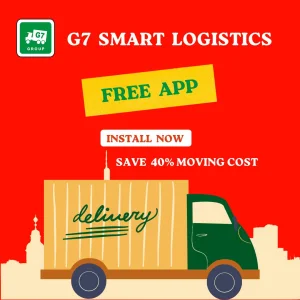 In today's hectic business world, timely delivery and careful handling of items are essential for business success. Whether you own a small business or a large enterprise, it can be difficult to locate trustworthy and affordable transportation services. This is where G7 Smart Logistics can help. Businesses may easily obtain transportation services throughout India for their unique needs thanks to the G7's cutting-edge app
Dedicated to providing businesses with the best transportation services in India, G7 Smart Logistics is an online logistics and transportation firm. Whether you require goods to be transported locally or further afield, G7 Smart Logistics has the team of professionals to accomplish the job correctly.
G7 Smart Logistics is just an easy-to-use piece of software that provides companies with access to a variety of features which improve the efficacy of the transportation process as well as the ability to quickly and easily book transport services. With just a few clicks, businesses can select the kind of transportation they need, set up pick-up & delivery times & plan their shipments from start to finish.

Goods transport services in india:
The transportation sector in India is large and diverse. Popular modes of transportation used for goods transport services in India are:
Road Transport: The most popular method of moving products in India is via road. It comprises heavy-duty vehicles that transport things from one place to another, such as trucks and lorries. Significant actors in the road transportation industry include truck drivers, logistics suppliers and transportation firms.
Rail Transport: The railways play a significant role in the transport of goods in India. The Indian Railways, one of the biggest rail networks in the world, moves a sizable volume of freight Rail transportation is particularly useful again for long-distance transfer of big and heavy items.
Air Cargo Transport: When items need to be delivered rapidly, air freight shipping is a quick and effective means of transportation For expensive and time-sensitive commodities, it is extremely helpful. In all of India's major airports, cargo terminals manage aviation freight.
Water Transport: Bulk materials like coal, iron ore, and other minerals can be moved by water transport Major ports in India have facilities for handling bulk cargo.
Pipeline Transport: Pipeline transport in India is used for transporting liquids / gases over long distances. Pipelines are useful for Transporting petroleum products, natural gas, and crude oil.
Several logistics firms / courier services additionally offer services for the shipping of goods throughout India in addition to these types of transportation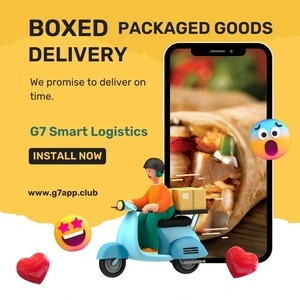 Top goods transport services in India:
Numerous reputable enterprises offer products transportation services to both individuals and corporations in India. Top Indian goods transportation companies include:
G7 Smart Logistics:
FedEx India: Besides offering services for f o transportation, & couriers FedEx India is an international logistics company They provide a variety of transport services like freight transportation, ground shipment,& air cargo.
DHL India: DHL is just a logistics company that provides services for goods transportation / management of supply chains.
Blue Dart Express: Blue Dart is a leading logistics company in India Provides a range of courier and logistics services / They offer both air & ground transportation services for goods of all types and sizes.
FedEx India: FedEx is a different international logistics provider in India that offers couriers, transportation and logistics services They provide supply chain solutions ground transportation & expedited shipping to companies of all sizes.
Gati Limited: India is the location of the Corporate headquarters of the supply chain Management / logistics company Gati Ltd. It provides a range of services including ground & air transportation, logistics for e-commerce, and also more. They have an Extensive network of offices / storage Facilities in India.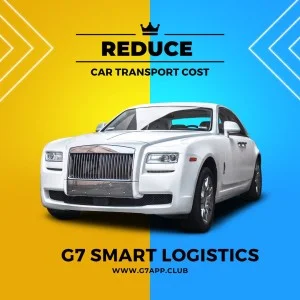 Safexpress: Safexpress is an Indian logistics business with the a concentration on transportation, warehouse management, & supply chain management. They provide a variety of services for companies of all sizes, such as warehousing, distribution, and ground and air transportation.
Agarwal Packers and Movers: In India's logistics sector, Agarwal Packers and Movers is a well-known brand. Together with transportation services for commercial goods, they offer packing and moving services for furniture, office supplies, and other residential items.
TCI Express: TCI Express is a logistics company in India that specializes in express delivery services. They offer air and surface transportation services for goods of all sizes & have a strong presence in the e-commerce logistics market.
Just a handful of the best goods transport companies in India are shown in these instances. Mahindra Transportation, DTDC Express, and Allcargo Logistics are a few additional well-known participants in the market.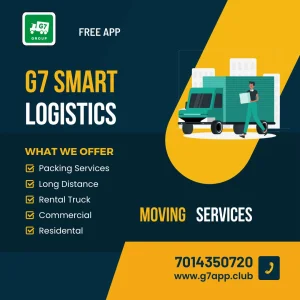 One company that has benefited from this efficient transportation system is G7 Transport Logistics. G7 Transport Logistics is a leading logistics company in India that specializes in providing end-to-end supply chain solutions. With a presence in over 200 cities and towns across the country, G7 Transport Logistics has a vast network of operations that require seamless transportation services.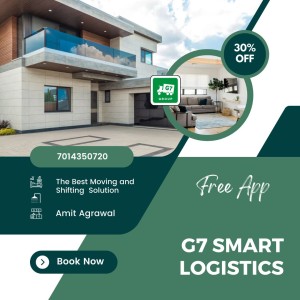 Website: https://g7app.club/hire-transporters/
App download link for Android: G7 Smart logistics
YouTube link: https://youtu.be/1fgQNKspZgg
With their user-friendly website and mobile app, G7 Packers and Movers makes it easy for customers to book their services and track their shipments in real-time. They also provide packing and unpacking services, loading and unloading services, transportation services, and storage services.
G7 Transportation is a leading logistics and transportation company that provides reliable and efficient transportation solutions to customers. They offer a wide range of services including road transportation, air freight, sea freight, and warehouse management.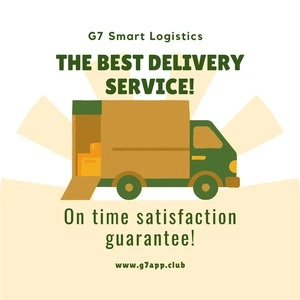 Reduce Your Logistics Costs with G7 Smart Logistics App: for Local Goods Delivery in India
Cost-effective Logistics Apps in India:
For more information about our services, please visit our website or download mobile app from Google Play.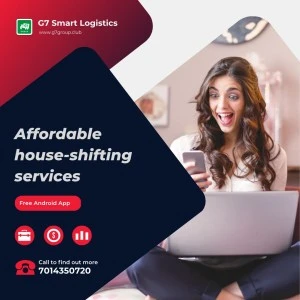 Single App for Users and Partners (You can Switch on Single Click) Link: G7 Packers, Movers Transport App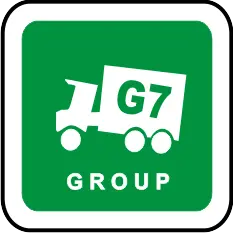 #LocalTransport #Transportation #Commuting #CityLife #PublicTransport #PrivateTransport #Convenience #Comfort #Sustainability #UrbanMobility #GreenTransportation #Efficiency #Community #Accessibility
Other Blogs:
: 1. Bagged Packaged Goods, 2. Gadi with Gadi Wala, 3. Boxed Packaged Goods, 4. Online Jobs for Students, 5. Local Transport, 6. MP Transport and Transport Nagar Moving Quotes, 7. Freight Transportation Logistics, 8. Second Hand Trucks, 9. Moving Services, 10. Warehousing, 11. Cargo For Shipping, 12. Professional Packers and Movers in Bangalore, 13.Packers and Movers in Chennai, 14. Transporters in Delhi, 15.G7 House Shifting App, 16. Smooth and Stress-Free Relocation, 17. Join the Biggest Packers and Movers Group, 18. Truck Booking App in India, 19. Top Logistics Apps in India, 20. Join Transporters Group in India, 21. Top Transport Apps in India, 22. Car Transport in India, 23. Save Transport and Moving Costs, 24. Affordable Truck Booking Apps, 25. Starting a Packers and Movers Company, 26. Affordable House-Shifting Services in India, 27. Best-Rated Packers and Movers in India, 28. Packers and Movers App for Office Relocation, 29. Transport Bike from One City to Another, 30. Commercial Truck Booking App for Logistics Companies, 31. Packers and movers for long distance moving, 32. Top Truck Rental Apps for Local and Outstation Deliveries