Join Our Business Opportunity Today: Franchise/Partner with Us
Franchise - G7 Smart Logistics
Greetings!
G 7 Group, India brings to you Business Opportunities / Franchise / Partner Opportunities
It's a unique Online Logistics & Transport platform where Anyone can Book Loading Vehicles, Transporters, Packers & Movers on Rent with a Single Click
Founded by young entrepreneur, Mr Amit Agrawal with a mission to help the masses get better use of available resources, we have over 18000+ Vendors Across India to date.
KEY HIGHLIGHTS:
5% - 30% Cheaper I 18000+ Vendors | Pan India | Best Online Fleet Booking Experience
Targets Small Businessmen and Industrialists.
WHY G 7?
Only organized Online Platform operating across India and Matching Demand and Supply with charging Zero Commission.
Regular Income Lifetime
High ROI
Large base of potential customers (150m Indian population)
Evergreen demand
SUPPORT TO FRANCHISEES
Training & Manpower
Branding & Marketing
End to End Management of Operations in automatic mode
FRANCHISE FACTS
Investment: 30,000 Rs
No office No infrastructure Required
Expansion: Pan India
OUR KEY SUCCESS FACTORS
Full integrated franchise App.
Best-in-class
Unique revenue model with strong margins and cash flow
Committed & experienced leadership team
Thanks & Regards,
Amit Kumar Agarwal
Director - G7 Smart Logistics
Mobile: 9414159702
Single App for Users and Partners (You can Switch on Single Click) Link : G7 Packers, Movers Transport App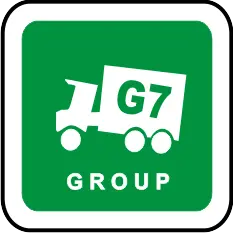 Other Blogs:
1 Bagged Packaged Goods, 2. Gadi with Gadi Wala, 3. Boxed Packaged Goods, 4. Online Jobs for Students, 5. Local Transport, 6. MP Transport and Transport Nagar Moving Quotes, 7. Freight Transportation Logistics, 8. Second Hand Trucks, 9. Moving Services, 10. Warehousing, 11. Cargo For Shipping, 12. Professional Packers and Movers in Bangalore, 13.Packers and Movers in Chennai, 14. Transporters in Delhi, 15.G7 House Shifting App, 16. Smooth and Stress-Free Relocation, 17. Join the Biggest Packers and Movers Group, 18. Truck Booking App in India, 19. Top Logistics Apps in India, 20. Join Transporters Group in India, 21. Top Transport Apps in India, 22. Car Transport in India, 23. Save Transport and Moving Costs, 24. Affordable Truck Booking Apps, 25. Starting a Packers and Movers Company, 26. Affordable House-Shifting Services in India, 27. Best-Rated Packers and Movers in India, 28. Packers and Movers App for Office Relocation, 29. Transport Bike from One City to Another, 30. Commercial Truck Booking App for Logistics Companies, 31. Packers and movers for long distance moving, 32. Top Truck Rental Apps for Local and Outstation Deliveries
G7 Smart Logistics
[Packers and Movers App,
Transporters App]
For All Your Shifting &
Moving Needs
[ BOOK / HIRE ]
TO GROW YOUR BUSINESS
[ ATTACH / JOIN ]