Blood Donation: Saving Lives and Making a Difference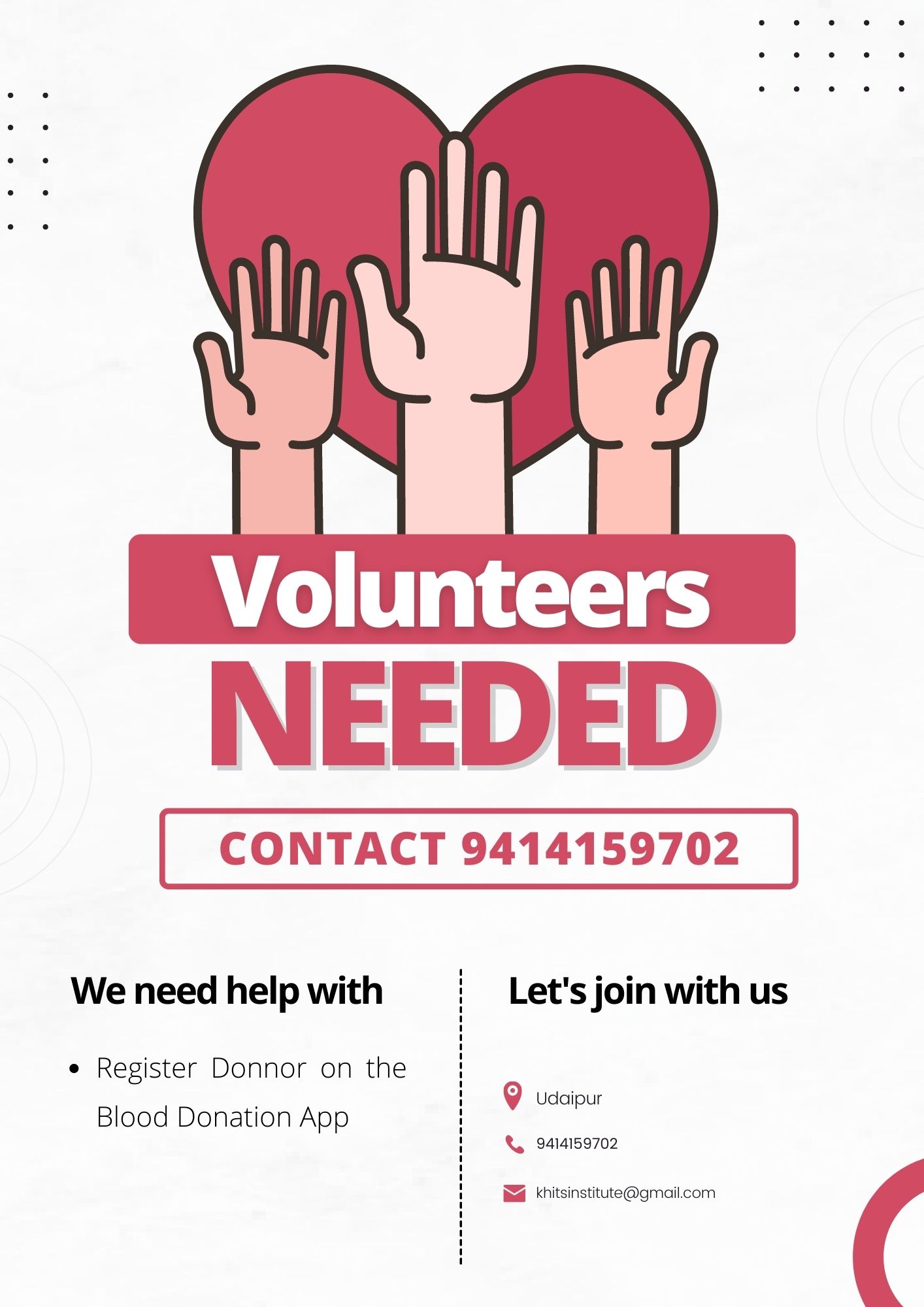 Table of Contents
Blood donation is a vital part of modern medicine. Learn why it's important, how to donate, and the impact it has on saving lives
Introduction
Blood donation plays a vital role in the healthcare system, saving millions of lives annually through the selfless acts of individuals. The process involves giving a small amount of blood that is stored in blood banks and utilized for medical purposes, taking less than an hour to complete and being painless.
Blood donation's most significant advantage is its life-saving potential, being employed to treat patients with various medical conditions such as cancer, anemia, and hemophilia, and replacing blood lost during surgery or trauma. In emergencies, blood transfusions may be necessary to save a patient's life, and blood donation is crucial to fulfilling this need.
Blood donation offers numerous advantages not just to the recipients but also to the donors. In addition to its medical benefits, blood donation can subside the probability of heart disease and cancer, enhance the development of fresh blood cells, boost the immune system, and encourage overall well-being. Giving blood is an act of goodwill that can have a meaningful impact on someone's life. Through blood donation, individuals can assist in protecting lives and increasing community awareness about the importance of donation. Donors may also obtain a blood donation certificate as a gesture of gratitude for their worthwhile contribution. In this blog, we will understand Blood Donation, its campaigns, its benefits, and the SAMARPAN (THE BLOOD DIRECTORY) of G7 Smart Logistics.
Interesting Facts About Blood Donations
Lifesaving Gift: Every two seconds, someone in the world needs blood. Blood donations play a crucial role in saving lives and improving health outcomes for patients in need.

Limited Shelf Life: Blood has a limited shelf life. Red blood cells can be stored for up to 42 days, platelets for just 5-7 days, and plasma for up to a year. This highlights the constant need for regular blood donations.

Universal Blood Type: O-negative (O-) blood type is considered the universal donor, as it can be transfused to patients of any blood type. It is in high demand during emergencies when the patient's blood type is unknown.

Rare Blood Types: Some blood types are relatively rare. AB-negative (AB-) is considered the rarest blood type, followed by B-negative (B-) and A-negative (A-).

Blood and Its Components: Blood is composed of several components, including red blood cells, platelets, plasma, and white blood cells. Each component has its specific functions and uses in medical treatments.

Quick Replenishment: The human body quickly replenishes donated blood. Within 24 hours of donation, the body starts producing new blood cells to replace the donated ones.

Donations Save Multiple Lives: A single blood donation can help save multiple lives. After donation, blood is often separated into its different components, such as red blood cells, platelets, and plasma, which can be used for different patients with specific needs.

Health Benefits for Donors: Donating blood has some health benefits for the donors as well. It stimulates the production of new blood cells and can help reduce the risk of certain health conditions, such as heart disease and cancer.

Strict Safety Measures: Blood donation centers follow strict safety measures to ensure the safety of donors and recipients. All donated blood is screened for infectious diseases, including HIV, hepatitis, and other pathogens, to prevent the transmission of infections.

Volunteer Donors: Blood donations rely on volunteer donors who generously give their time and blood to help others. Their selfless act of donating blood makes a significant impact on the lives of those in need.
These facts emphasize the importance and impact of blood donations in healthcare and the lives of countless individuals.
What are some of the best Blood Donation Apps?
SAMARPAN (THE BLOOD DIRECTORY):

SAMARPAN is the best blood donation app. It originated by the team of G7 Smart Logistics and their initiative is to make people familiarized about blood donation. On the app, anyone can start an account and request blood if needed and can also support it by donating food, oxygen, medicines, ambulance service, blood bank, etc. You can simply download this app from the Google play store, click here to download now!
Friends2Support.org:

Friends2Support.org boosts the link between those in deprivation of blood and donors in countless countries such as India, Sri Lanka, Bangladesh Nepal, Malaysia, Oman, and Yemen. Users are capable to request and give blood donations, as well as access ambulance and blood bank services.
Blood Donor:

The ability to save lives through blood, platelet, and AB Plasma donation has never been more convenient, thanks to the American Red Cross Blood Donor App that fits right in the palm of your hand.
E-RaktKosh:

This isn't an application but a website and the government operates it. They collect blood donations and give access to blood to people in requirement who can't get it, thanks to E-RaktKosh for fulfilling these blood needs.
Ublood:

Ublood facilitates the connection between those in need of blood and blood donors. While it does not actively collect blood donations, users are able to request and provide blood donations, as well as access ambulance and blood bank services.
What is Blood Donation?
Blood donation is a voluntary act of providing a portion of one's blood to help those who require it. The process involves collecting blood from a vein in the arm and preserving it in a blood bank. Later, the blood is divided into its constituents, namely red blood cells, platelets, and plasma.
There are various forms of blood donation, such as whole blood donation, plasma donation, and platelet donation. Whole blood donation necessitates donating a pint of blood that is then split into its elements.
Plasma donation entails donating the fluid portion of the blood that is utilized to treat individuals with clotting disorders. Platelet contribution requires giving away the cells that help form clots, which benefits treating patients with bleeding disorders.
Blood donation is a quick and safe procedure that takes only a few minutes. It is crucial to understand that a blood donation is a voluntary act and that donors should not accept payment for their donation, which guarantees the safety and purity of the blood supply. Potential donors must fulfill specific conditions for blood donation, such as being in good health, having plenty of hemoglobin levels, not having certain medical conditions, or taking particular medications. In addition, donors are tested for infectious diseases like HIV and hepatitis to assure that the blood supply is free from any potential risks and safe for transfusion to patients in need. People can also donate blood from numerous apps such as SAMARPAN which allows people to contribute easily blood, food, oxygen, and medicines. Download the SAMARPAN app now!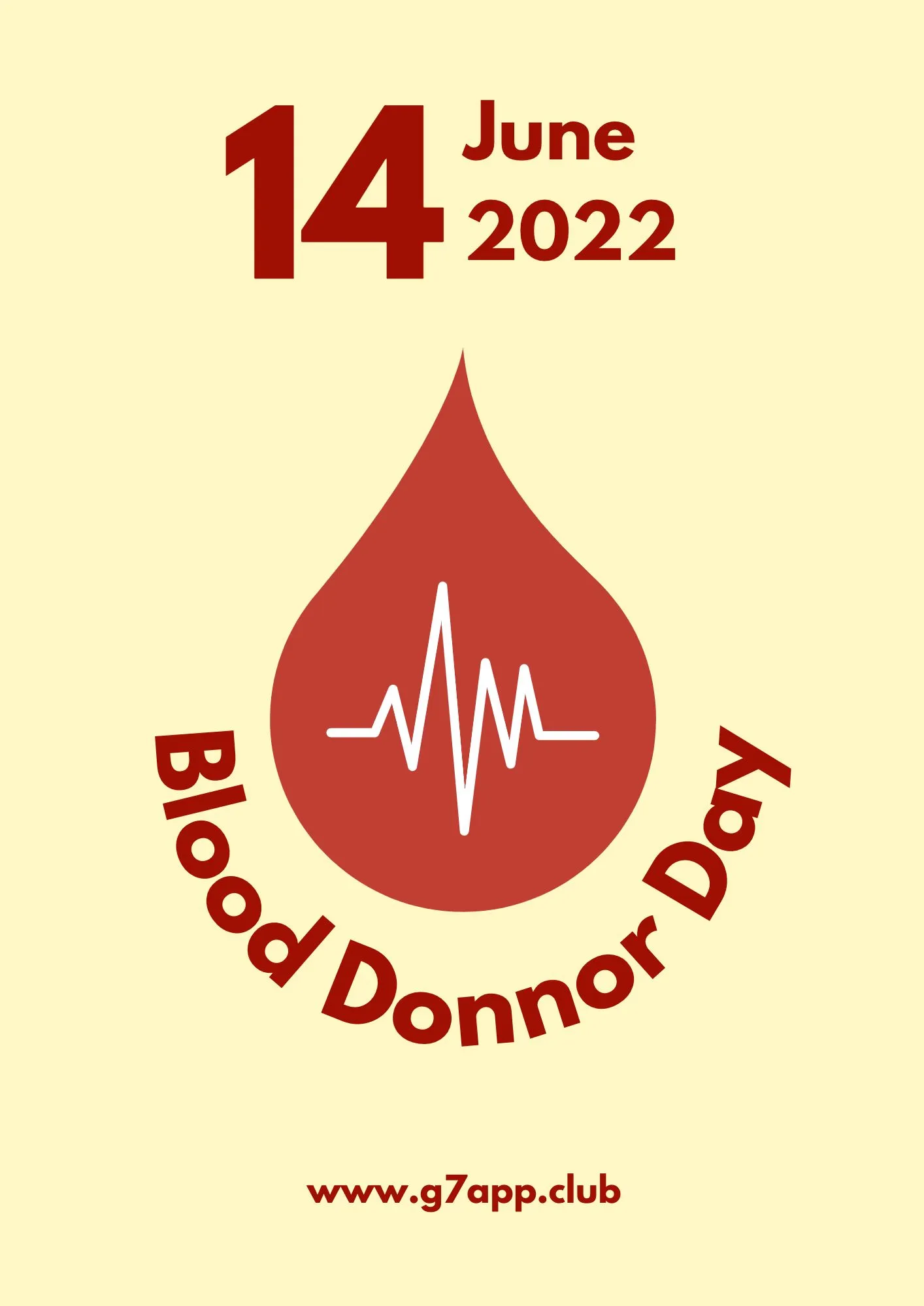 What is the Blood Donation Day?
World Blood Donation Day is a crucial international occasion that is celebrated yearly on June 14th. It was set by the World Health Organization (WHO) in 2004 to grow awareness about the requirement for safe blood and blood products and to thank blood donors for their life-saving gifts.
The theme for World Blood Donation Day changes every year to reflect the different challenges and opportunities confronted by blood donation services around the world. Some of the past themes have contained "Blood connects us all" and "Safe blood for all".
On World Blood Donation Day, many blood donation organizations and blood banks organize diverse events and activities to uplift people to donate blood. These events can include blood drives, awareness campaigns, and educational programs about blood donation.
What is the Blood Donation Camp?
Hospitals repeatedly face a shortage of blood supply as there is a constant demand for it. To address this issue, various entities such as blood banks, hospitals, and non-profit organizations organize blood donation camps. These organizations collaborate to ensure that the blood donation process is as straightforward and convenient as possible for donors.
The camps are typically established in accessible public places such as schools, colleges, and community centers to encourage people to Blood Donation. Trained professionals manage the camps to guarantee the safety and cleanliness of the blood donation process.
The straightforward process of donating blood usually lasts between 10 to 15 minutes. The staff will ask donors a few simple questions about their health history to assure they meet the criteria for blood donation. After that, they will execute a physical examination to evaluate the donors' blood pressure, pulse rate, and hemoglobin levels.
If the donor is found to be suitable, they are instructed to recline on a cozy bed, and a sterilized needle is carefully inserted into their arm. The collected blood is then placed into a neat bag and sent to a laboratory for analysis.
What are the Benefits of Blood Donation?
Blood donation is an important component of current medicine, playing a climactic role in saving countless lives annually. A significant advantage of donating blood is its ability to maintain the blood supply in medical facilities, including hospitals and clinics. Blood is necessary for various medical procedures, such as surgeries, transfusions, and emergency treatments. By contributing blood, one can ensure an adequate supply for those in need, thereby supporting medical care.
Moreover, donating blood declines the probability of heart disease, apart from providing several other advantages. Studies show that individuals who donate blood regularly have a declined risk of experiencing heart attacks, strokes, and cardiovascular ailments. Donating blood lowers iron levels in the body, which can lead to heart disease.
In addition, giving blood has the potential to decline the likelihood of developing cancer. Scientific examinations have indicated that those who regularly donate blood are less susceptible to particular forms of cancer, such as liver, lung, and colon cancer.
The reason for this is that donating blood assets in diminishing the quantity of iron in the body, which may encourage the growth of cancerous cells. Additionally, blood donation can stimulate the generation of fresh blood cells. After blood donation, the body generates new blood cells to replenish the ones that were donated. This contributes to enhancing one's general health and wellness.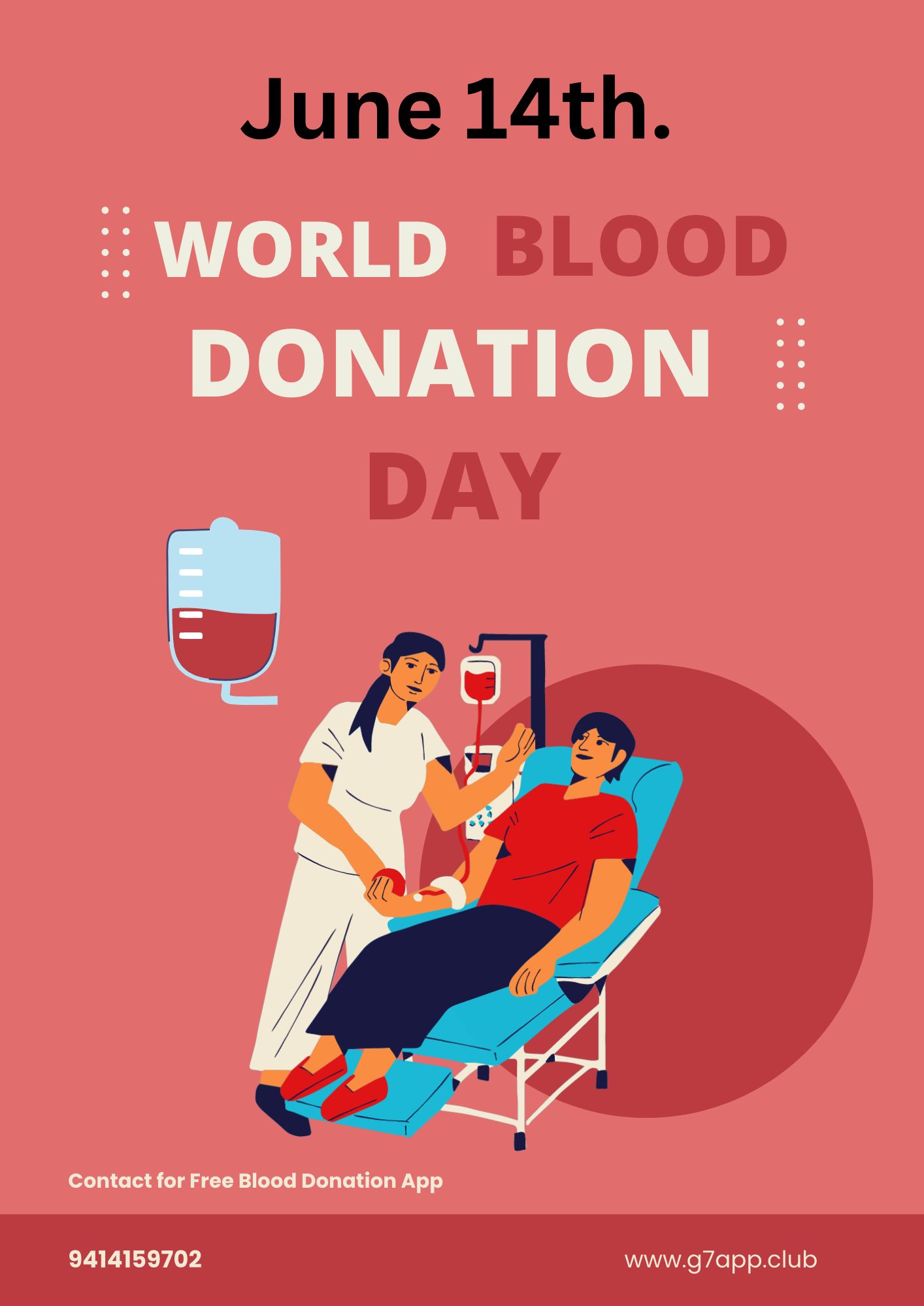 Eligibility Criteria for Blood Donation:
Donating blood is a noble act that can save lives. Certain conditions must be met to ensure the safety of both the donor and the recipient. Here are the eligibility criteria for donating blood:
Eligibilities:

Good health: Donors should be in good health and free from any transmittable diseases.

Age and weight: Donors must be between 18 and 60 years old and weigh a minimum of 50 kg.

Hemoglobin level: The donor's hemoglobin level should be at least 12.5%.

Donation interval: A donor can donate blood again after a minimum of 3 months from their last donation.

Pulse rate: The pulse rate should be between 50 to 100 beats per minute without any irregularities.

Blood pressure: The diastolic blood pressure should be between 50 to 100 mm Hg, and the systolic blood pressure should be between 100 to 180 mm Hg.

Body temperature: The body temperature should be normal, and oral temperature should not exceed 37.5 degrees Celsius.




Non-Eligibilities:

Medical conditions: Individuals with cardiac arrest, hypertension, kidney disorders, epilepsy, or diabetes are not eligible to donate blood.

Recent miscarriage: Women who have had a severe miscarriage should refrain from donating blood for the next 6 months.

Recent malaria or immunization: If the donor has donated blood or received treatment for malaria within the past three months, or has undergone immunization in the last month, they are not eligible to donate blood.

Alcohol consumption: Donors should not have consumed alcohol within the last 24 hours.

HIV-positive: Individuals who are HIV-positive are not eligible to donate blood.

Dental work: Donors should avoid donating blood for the next 24 hours after dental work, and wait for one month if they have undergone a major dental procedure.
Always consult with the blood donation center for specific guidelines and information regarding donation eligibility.
What are the Blood Donation Rules?
There are personal safety guidelines that blood donors must follow to ensure that the donated blood is safe for the recipient. First and main, donors must be in good health and feel well on the day of donation.
This implies that donors must avoid having any active infections like colds, flu, or other illnesses. Furthermore, they should refrain from undergoing any recent surgeries or dental work that could heighten the risk of infection.
Considering hemoglobin levels is crucial when donating blood since this protein, present in red blood cells, plays a crucial role in transporting oxygen throughout the body. To avoid anemia after donation, donors must possess sufficient hemoglobin levels. The acceptable hemoglobin level for donation varies depending on the donor's age and gender. Factors such as these determine the minimum hemoglobin level required for donors.
However, it is important to note that particular medical conditions and medications can disqualify individuals from donating blood. For instance, people who have previously been diagnosed with hepatitis or HIV, autoimmune diseases, or specific types of cancer may not be eligible to donate. Similarly, individuals who are taking particular medications such as blood thinners or acne medication may also be supposed ineligible.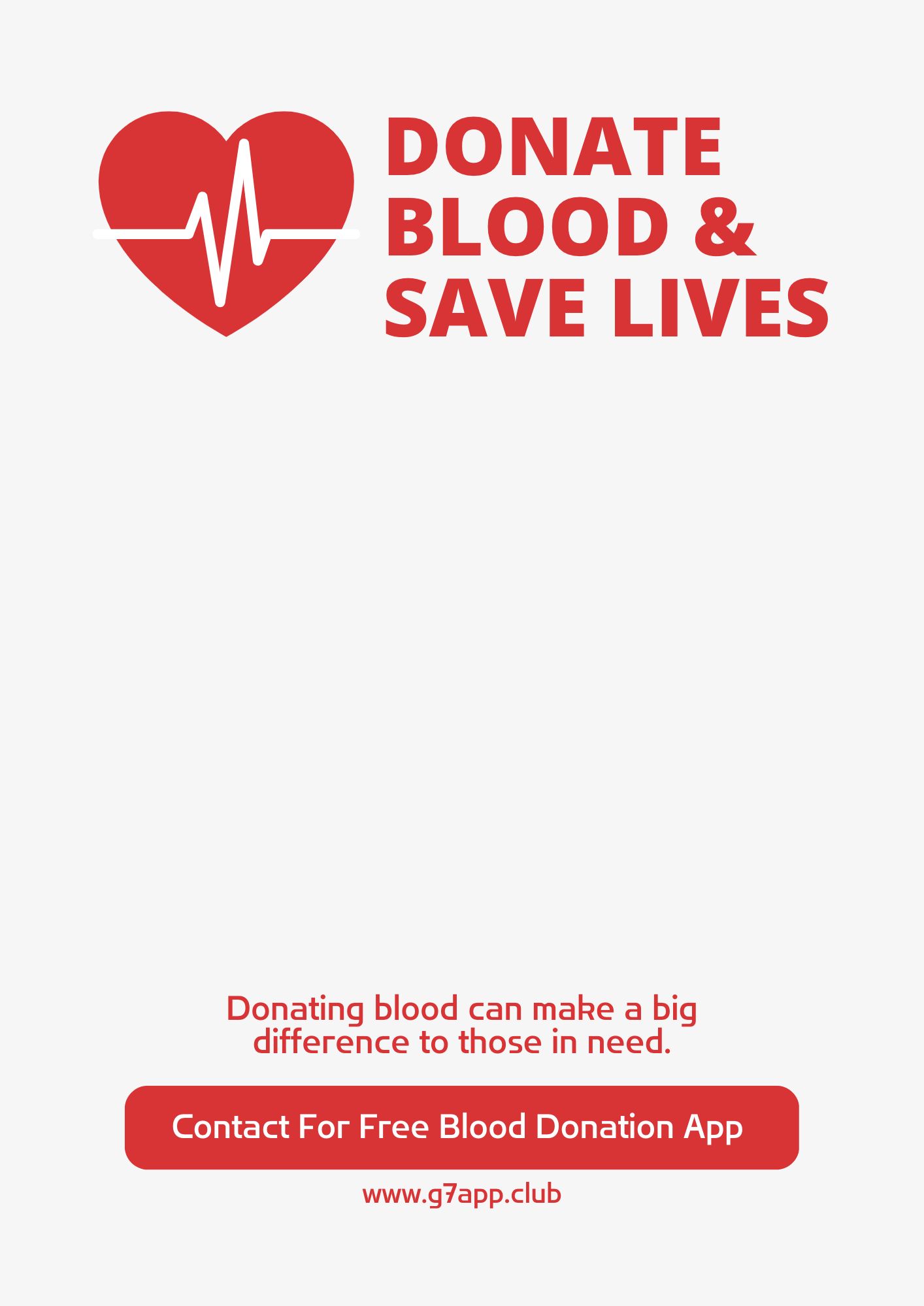 What is the Importance of Blood Donation?
Donating blood helps to ensure hospitals and blood banks have a sufficient supply of blood. Blood transfusions are essential for treating patients with life-threatening conditions such as cancer and severe anemia.
Moreover, donating blood is a simple and manageable process that can be finalized in less than an hour. In addition to saving lives, blood donation also heightens community awareness about the importance of giving. When people see their friends and family members donating blood, they are more likely to assume doing the same.
Blood donation drives and events can also bring communities together and foster a sense of camaraderie and civic responsibility. It's crucial to acknowledge that not everyone can donate blood, as some medical conditions like HIV, hepatitis, and certain cancers disqualify potential donors.
Further, certain medications, travel to certain countries, and recent tattoos or piercings may also make a person ineligible to donate blood. It is crucial to consult a medical professional or blood donation center to select eligibility before blood donation.
What is the Blood Donation Certificate?
Blood donation certificates are a fabulous way to concede and appreciate the selfless act of donating blood. When someone donates blood, they are giving a precious gift of life to someone in need. The certificate serves as a reminder of this noble act and can also encourage others to donate blood.
Furthermore, proving that an individual has donated blood can be useful in certain situations, like when applying for a job that demands proof of community service, and the certificate can serve this purpose.
Furthermore, blood donation certificates can also help to raise awareness about the importance of donating blood. Displaying the certificate in a visible place, such as at home or in the workplace, can initiate conversations about the need for blood donation and uplift others to consider donating as well. This can help to increase the number of blood donors and ultimately save more lives.
What is the World Blood Donation Day?
The significance of blood donation and the need for more people to participate in this crucial act are highlighted by World Blood Donation Day. This day also serves as an occasion to acknowledge and honor the invaluable contribution of blood donors worldwide.
Blood donation can have a noteworthy consequence on the lives of others and provides a sense of pridefulness in contributing to saving lives. World Blood Donation Day, 14 June is a crucial reminder of the continuous demand for safe blood and blood products, and it emphasizes the essential role of donors in making these resources available to those who need them.
What is the Blood Donation Age Limit?
Most countries and organizations have documented specific age limits for blood donation. Commonly, the minimum age requirement for blood donation is 18 years old. This is because it is believed that younger someones may not possess enough maturity to make an informed decision or handle the physical demands of the process.
Furthermore, donation eligibility criteria may exclude individuals who are under 18 years of age due to not meeting the required weight or health standards. In contrast, blood donation generally has an upper age limit of approximately 65 years as older people may face higher risks of health complications that could impede the quality of their blood or create difficulties during the donation procedure.
It's worth remarking that these age limits can vary depending on the country and the organization responsible for blood donation. Some places may allow individuals over 65 to donate, while others may have a lower minimum age requirement. As always, it's essential to check the guidelines and eligibility criteria of your local blood donation organization before attempting to donate.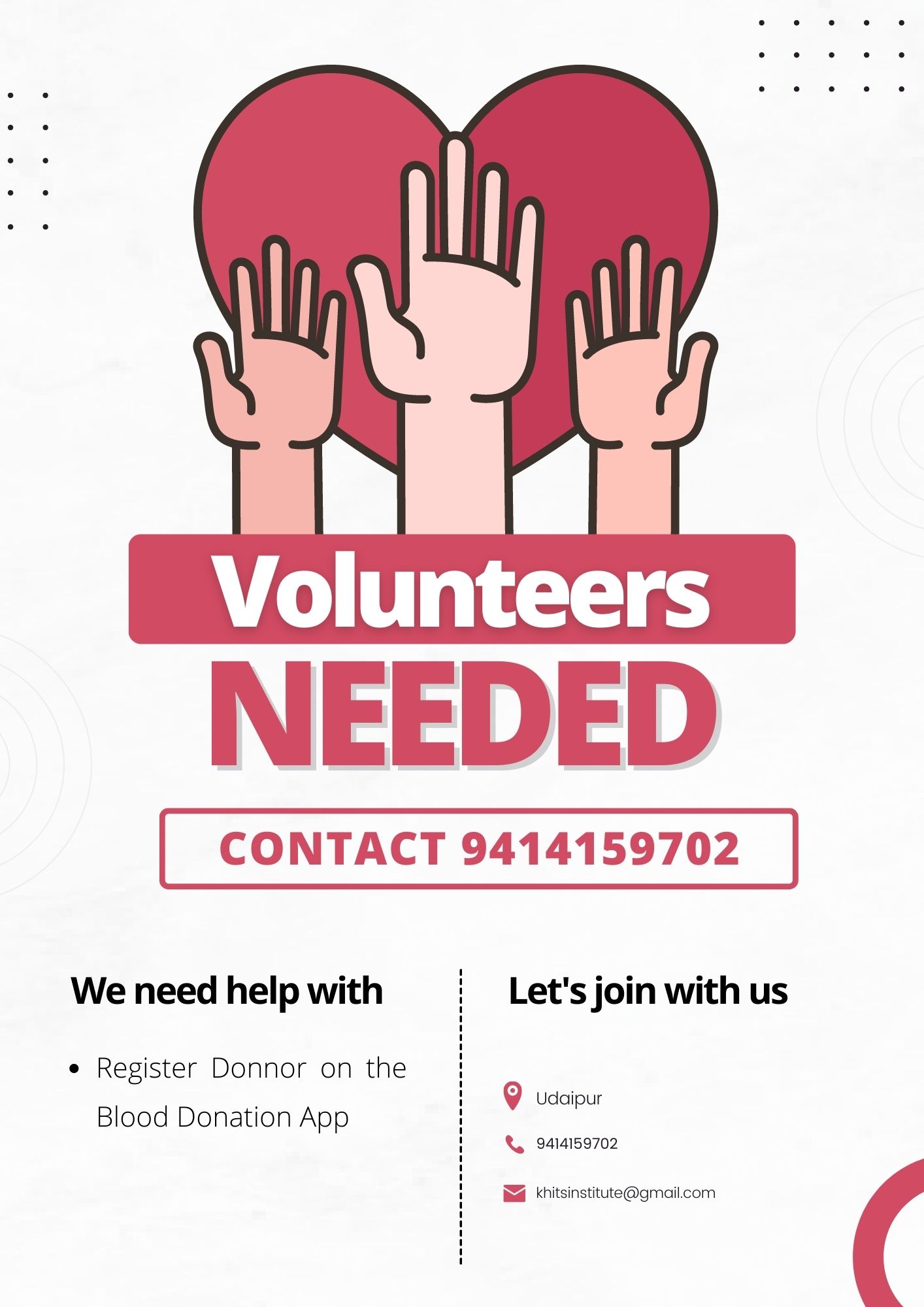 Donating blood is a commendable deed that can potentially save lives. However, due to inadequate awareness, fear, or inconvenience, many individuals refrain from contributing. To tackle this problem and encourage blood donation, G7 Smart Logistics App has introduced the best Blood Donation application SAMARPAN.
SAMARPAN is an exhaustive application that lets people and groups donate blood, food, oxygen, medications, and ambulance services. It also simplifies requesting these services if needed. The application sets a smooth and safe connection between donors, beneficiaries, hospitals, and other service providers.
One of the most significant advantages of SAMARPAN is its relief of use. You can download the app for free from Google Play and create a profile. Then, you can indicate your blood group, location, and availability for donation. When someone requires blood, they can request donors and contact them through the app. The app also provides information about the nearest blood banks and the types of blood they need.
SAMARPAN goes beyond being a very blood donation application, as it contains a social mission that aspires to increase awareness about the consequence of blood donation and other charitable activities. This app coordinates campaigns, and outreach programs to inform people about the advantages of donating blood and how it can potentially rescue lives. In addition, SAMARPAN collaborates with non-governmental organizations, and corporate entities to expand its reach and influence.
If you want to make a difference in someone's life and contribute to society, SAMARPAN is the app for you. Whether you're a frequent blood donor, a first-time donor, or someone who likes to support in other ways, SAMARPAN offers a medium that makes it painless, fortunate, and safe to do so.
SAMARPAN is a superb app that connects technology, social duty, and community service. By downloading the app, you can be part of a huge movement that is reserved to save lives and drive positive consequences in the world. So, what are you delaying for? Download SAMARPAN today!
Here are some advantages of the SAMARPAN app:
Start your blood donation process by accessing an online platform. Contribute not only blood but also medicines, food, oxygen, and hospital or ambulance services. If you require assistance and cannot manage it, request help related to blood, medicine, etc. through the platform. This will undoubtedly provide aid. Utilize the listed services by making a call. Discover additional useful links as well.
How to donate Blood?
Download the SAMARPAN app by clicking on the download link. Create your account and input your information, including your name, blood group, etc. Proceed to the listings section and choose the hospitals or blood banks category. From there, you will see a list of blood banks and hospitals. Call them and inquire if they require blood.
How to get Blood?
Download the SAMARPAN app. Click here to download. Create your account. Add your information such as name, blood group, etc. Then click on the top-right side where it says "NEED BLOOD". Then fill out the form for required information such as blood group, hospital name, patient name, and location. Then post blood request. Then wait for some time, you will get notified soon.
A Free App White Lable App for NGOs and Organizations (Donation-Based Only)
The G7 Smart Logistics business is making a benevolent offer to give a free app to any organization or NGO that needs one. Notably, the app is free of any lifetime hidden fees. The app can be specifically valuable for organizations that partake in volunteer work, as well as NGOs that supply essential services such as food, oxygen, medication, ambulance services, blood banks, and other medical aid to those in requirement.
If you seek to enhance your organization, the G7 app can serve as an excellent tool. Witnessing the admirable achievements of G7 Smart Logistics in this area is truly inspiring. Utilize the G7 app SAMARPAN to make a voluntary donation.
What will be the features of the app?
The app will have these features:
User authentication. Home page for updates and information. User comments and share option. Category listing. Commodity request page. Help listing page. User Profile page. User-friendly trendy UI
Conclusion
To wrap up, donating blood saves the lives of individuals requiring blood transfusions during medical emergencies or situations. You can voluntarily provide your blood to a blood bank or hospital to use in medical procedures or emergencies.
Worldwide organizations organize blood donation events and camps to raise awareness and motivate people to donate blood. Donating blood provides numerous benefits such as aiding individuals with medical conditions including anemia, cancer, and sickle cell disease. To ensure the safety of both the donor and the recipient, blood donation regulations establish age limits, health requirements, and a screening procedure.
The significance of blood donation cannot be understated as it can make a significant difference in someone's life, and it is a kind act. Donating blood also accumulates a certificate of recognition for the donor and inspires others to do the same. World Blood Donor Day, celebrated every year on June 14, is dedicated to raising awareness about the importance of blood donation and encouraging people to donate regularly.
G7 Smart Logistics also has its own campaign which supports the work of blood donation, this movement is conducted by the company through its own app SAMARPAN. This app links hospitals and people who can contribute not only blood but also food, oxygen, medicines, etc. or if you require any of these you can also request them. This is a great initiative. #### If you require any logistics-related services such as packaging, moving, or transportation, click here to download the G7 app.
F&QS
Q.: What are the Precautions to Take Before Donating Blood?
A : Donating blood is a noble act that can save lives. Some important points to keep in mind before donating blood are:
Bring a valid photo ID: Carry a driver's license or passport as identification when you go to donate blood.

Avoid heavy physical exercise: Refrain from engaging in vigorous physical activities before and after donating blood. Exertion can lead to fatigue and discomfort during and after the donation.

Do not skip meals: Unlike fasting before a blood test, it's essential to eat a nutritious meal before donating blood. Adequate iron and minerals are necessary for passing the eligibility criteria and to prevent dizziness or fainting.

Hydrate yourself adequately: Drink plenty of water and juices before, during, and after the donation process. Staying well-hydrated helps plump your veins, making it easier for the healthcare professional to find a suitable vein and ensures a smoother donation experience.

Avoid caffeine: Before donating, avoid consuming caffeine as it can constrict blood vessels, making it more challenging to find a suitable vein. However, you can enjoy caffeinated beverages after the donation.

Stay away from alcohol and illegal drugs: Refrain from consuming alcohol or using illegal drugs before donating blood. These substances can affect the quality of your blood and may lead to complications during the donation process.

Get sufficient rest: Prioritize getting a good night's sleep before your donation appointment. Being well-rested helps ensure your well-being during and after the process.

Consider taking an iron supplement: If you have a history of low iron levels, consult with a healthcare professional about taking an iron supplement in the weeks leading up to your donation. This can help maintain adequate hemoglobin levels and prevent deferral due to low iron.
Remember, these precautions are designed to optimize your donation experience and ensure the safety and well-being of both donors and recipients. Always follow the guidelines provided by the blood donation center you visit and consult with a healthcare professional if you have any specific concerns or medical conditions.
#blooddonation #donatelife #giveblood #savelives #blooddrive #blooddonor #bloodbank #bloodtypes #donationcenter #healthcare
G7 Smart Logistics App: Revolutionizing the Supply Chain Industry, Most Affordable Shifting and Moving services, Cost-effective Logistics Services in India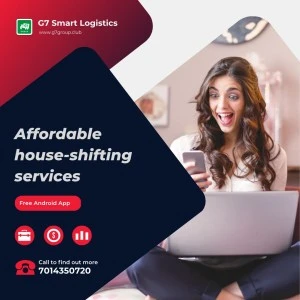 Other Blogs:
1 Bagged Packaged Goods, 2. Gadi with Gadi Wala, 3. Boxed Packaged Goods, 4. Online Jobs for Students, 5. Local Transport, 6. MP Transport and Transport Nagar Moving Quotes, 7. Freight Transportation Logistics, 8. Second Hand Trucks, 9. Moving Services, 10. Warehousing, 11. Cargo For Shipping, 12. Professional Packers and Movers in Bangalore, 13.Packers and Movers in Chennai, 14. Transporters in Delhi, 15.G7 House Shifting App, 16. Smooth and Stress-Free Relocation, 17. Join the Biggest Packers and Movers Group, 18. Truck Booking App in India, 19. Top Logistics Apps in India, 20. Join Transporters Group in India, 21. Top Transport Apps in India, 22. Car Transport in India, 23. Save Transport and Moving Costs, 24. Affordable Truck Booking Apps, 25. Starting a Packers and Movers Company, 26. Affordable House-Shifting Services in India, 27. Best-Rated Packers and Movers in India, 28. Packers and Movers App for Office Relocation, 29. Transport Bike from One City to Another, 30. Commercial Truck Booking App for Logistics Companies, 31. Packers and movers for long distance moving, 32. Top Truck Rental Apps for Local and Outstation Deliveries