Hire Best
Logistics Companies

,
Packers and Movers, Transporters with G7.
India's No. #1 all-in-one Booking App.
18000+ Verified Partners, 5% - 30% Cheaper, 24x7 Service Across India
The Dedicated App for Transport Service Seekers and Customers, G7 helps them connect with skilled and Professional Packer and Movers, Transporters, and Fleet Owners close to their needed Location, India's No.1 Truck Booking, Packer and Mover App, Complete B2B and B2C Transport, Logistics and Moving Solution.
Plan your move at your fingertips. Download our user-friendly app on your android phone, Single Mobile App for User/Customers [To Post Booking / Loads] and Partner [Who wish to require Booking and Loads]. Hire, or Rent Verified Trucks, Tempos [Open Body or closed body], Trailers & Containers, Transporters, Packer & Movers, and Transport Companies Online Across India with no Commission.
Key options of User-Friendly App - G7:
Get Instant 4 Quotes / Estimates from G7 Verified Transporters, Packer and Movers, Logistics Companies, and Fleet Owners.
Book, Rent, or Hire Trucks, Trailers, Containers, Transporters, Packers, and Movers, and Moving Companies for all your Transport wants
Best for House Shifting, Room Shifting, Shop Shifting, Office Shifting, and every one style of Commercial or Residential Shifting.

Affordable Prices for Local, Native & Domestic Relocation Services. No Hidden Charges. We offer You the Safest and Fastest Relocation Services.
Best Packer and Movers App
Get the Best Quotes, Shift Car, bike, luggage, furniture, and electronics with reliable packaging
Truck Booking App
Hire Trucks Online. 100% free to use and provides a seamless interface to book Lorries and loads online
Transporters App
Post your Load and inquiry, Attach Trucks and Lorries, and Book trucks & loads online.
Hire the Best Logistics Companies
Plan a hassle-free and safe move anyplace within the country with our 100% Verified Moving Companies
G7 Smart Logistics
Get in touch with the best packers and movers, Transporters, and Logistics Companies matching your moving wants in your town
How it Works
Share Your Relocation Details and submit your shifting wants on The App G7.
Get 4 Relevant Calls and free moving quotes from top G7 Verified Partners in a couple of minutes.
Plan a pre-move survey or Discuss it Directly in detail, Movers will provide accurate cost estimates supporting your discussion details or pre-move survey.
Compare the charges of various movers to hire the best one for your move.
Top 10 Best Packers and Movers, Transporters, Logistics Companies
Key benefits hiring a logistics company with the help of G7 for packing and shipping your product.
Get Free Moving Quotes Instantly, Avail Up To 40% off
G7 Smart Logistics helps you find the Top Verified Moving Companies, Packer and Movers in your Area with ease. Our Online Portal saves an estimated 40% on average delivery costs based on a network environment around us.
Moving to a New City? Shifting Heavy Furniture, Carry your old Vibes to your new Home, workplace or industrial plant, Office, or Factory with the Help of Professional and Highly Rated Movers from G7. With a network of 18000+ Verified Service Providers across India, our App ensures that you find the ideal one for a problem Free Shifting.
Receive 4 Quotes within minutes from relevant vendors, Packers & Mover, and Moving Companies. Get up to 40% lower costs than Regular Market Rates. Discuss directly with the Partner. No Commission! No Hidden Charges! Install the App Now!!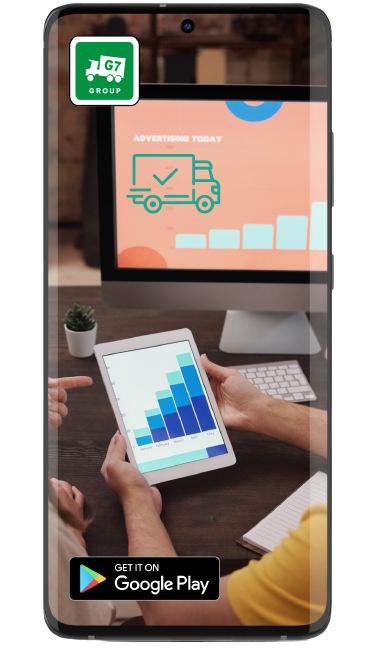 Find the Best Verified Transporters in India with the G7 Smart Logistics App
Transport and Logistics Companies App
We began our journey 3 years ago with the best road transport companies in India and now we have built a reliable reputation of being one of the most elite freight transportation companies in India. With a fleet of more than 16000+ Commercial vehicles of all types, small, medium, and large, we can accommodate all your transport and Moving requirements and assist you in every region in India. Whether you require Transport Services for Your Business, Looking for a Partnership in Another City, or simply want a Truck, G7 App can help you find the Perfect Vendor. G7 works across India, we got you covered wherever you are!!
Get speedy Quotes on Call from Multiple Partners, compare Rates and Terms and Pay Directly to the Vendor. G7 is the next generation Truck Booking Experience you would like to examine RIGHT NOW!!
Transport and Moving Companies on G7 are 100% Verified and Reliable so you can have the Peace of Mind you deserve. Check out Reviews before confirming with the joy of no Commission or Cancellation Charges.
One Stop Solution for All Your Road Transport and Moving Needs, Install Now G7 App, Transporters App to Hire Best Moving and Shifting Companies in India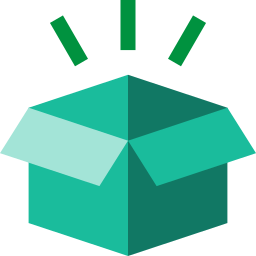 Hire Top Professional Packer and Movers
Book Highly Rated G7 Verified Packers n Movers Services. Best for House Shifting, Room Shifting, Flats Shifting, Office Moving and even transporting Cars, Bikes, and Scooters.
About Packers and Movers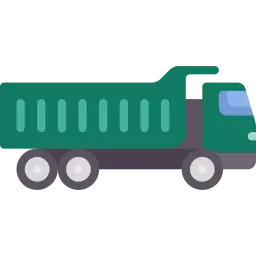 Hire Transporters & Logistics Companies Across India
G7 is your one-stop for all Transport & Moving Needs. Find Professional Transport Businesses in your City. Shift Goods with Peace of Mind with G7's Safe and Affordable Truck Transport Network.
About Transporters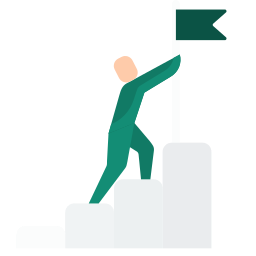 Grow Packer and Movers Business Across India with G7
Join G7 to receive Business and Booking Leads. Grow your Business Digitally and Serve Customers Online. Get Free Listing with G7 Smart Logistics. Reach Customers from Across India.
About Packers and Movers Business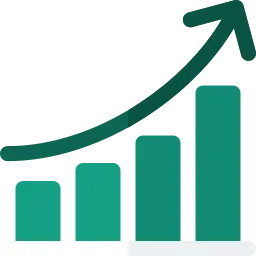 Attach and Grow Transport Business Online
Have a Truck Transport Business? No more waiting for Bookings and Leads for you! Attach your Transport and Logistics Business with G7 and connect with over 5 Lakh Customers. Growth with G7 knows no bounds. Best Logistics Partner for all your Digital Transformation.
About Transport Business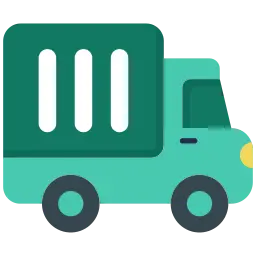 Hire Loading Commercial Vehicles in Just 2 Minutes
Trucks, Tempo's, Pickups, Autos, LCV, Lorries, Trailers, Containers (Open Body / Close Body). You name it, we have it! Book Moving and Shifting Services at 70% of Market Rate with India's Largest Logistics and Transport Network.
About Truck Booking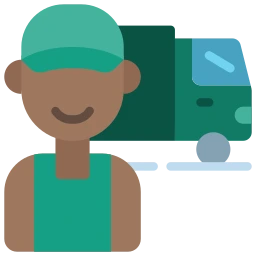 Attach All Your Vehicle for Rapid Bookings
Waiting for Booking at the stand? No More. Find Bookings wherever you are with G7 Smart Logistics. Attach your Truck, Tempos, trailers, and Containers with G7 to avoid Empty return Trips, even in Unknown Areas. First Earn, then Pay.
About Vehicle Attachment
Free Android Transporters App, Packers and Movers App G7 for Users and Customers
Power of G7 Smart Logistics [Group of Transport Companies, Movers and Packers]

In Your Pocket
Book, Hire, or Attach Trucks, Mini Trucks, Big Trucks, Tempo's, Lorries (Open Body / Closed Body / Dala Body), Containers, Trailers, Transporters, Shifting Companies, Packers, and Movers across India

Available in All Indian Languages with Audio

Get Instant Bookings Alerts Notification of Your Vehicles or Services in Your Area

Connect with India's Best Fleet Owners, Transport Companies and Transporters to Grow your Business

Post your availability of Free Truck, in the Post Truck Option of G7 to Avoid Empty Return Trips and save toll, and diesel Cost

Discuss Transport and Logistics Current Issues and Participate Directly in India's Biggest Transporters Groups

And a lot more...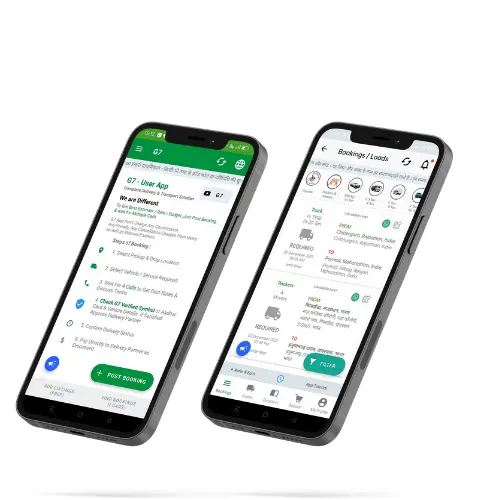 India's #1 Best Movers and Packer App and Transporters App G7
Complete Online B2B and B2C Transport, Logistics, Shifting and Moving Solution, Work across India without any Commission
Install G7 Movers and Packers, Transporters App to Find Top 10 Verified Logistics Companies for House, Flat, Office and Room Shifting, Goods Transport and all other Moving and Shifting Requirements, Get Free Quotes, Hire 100% Reliable & trusted Movers across India without any commission.
Find G7 on Google Play Store, Google, Instagram and Facebook on the Following Keywords, Search Terms and Tags:
G7 Packer | G7 Mover | G7 Packers & Moves | G7 Packers and Movers near me | G7 Best Packers and Movers | G7 no broker packers and Movers | G7 packers movers | G7 Home shifting service | G7 House Shifting Services | G7 Smart | G7 | G7 Smart App | G7 App | G7 Transporters | G7 Road Transporters | G7 Transport Companies | G7 Transport App | G7 Road Transport App | Transporters App G7 | G7 freight Transporters | #g7packersandmovers #g7packers #g7movers #g7packersmovers #g7houseshifting #g7houseshifiting Services #g7Homeshiftingservice #g7smartlogistics #g7logistics #g7smartlogistics #g7smartlogisticsapp #g7 #g7transporters #g7transport #g7transportersapp #g7trasnportersapplication #transportappg7
FAQs About Logistics Companies, Packers and Movers App G7
FAQs for Partners [Logistic Companies, Transporters and Fleet Owners]
साथी बिजनेस का, Packers and Movers App,
Transporters App
Head Office:
D-301, 209, 2nd Floor, Parasmani Complex,
Nada Khada Chowk, Bapu Bazar,
Udaipur (Raj.) - 313001

Time: 10.00 AM - 6.00 PM
Days: Monday - Saturday
---
G7 Smart Logistics
Mobile: +91 7014350720
WhatsApp: +91 7014350720
General Enquiries
khitsinstitute@gmail.com
To Attach Trucks, Tempo's Contact
khitsinstitute@gmail.com
Made with ❤️ in India
G7 is an online trustworthy truck booking platform
and House Shifting App connecting Packers, Movers, transporters, truck owners, Transport and logistics companies. Post your enquiry, attach lorries, book trucks, Packers and Movers or Transporter online.
G7 Smart Logistics
is leading transport and logistics service provider delivering customized and economical online
transportation and Logistics solutions
with just a simple click on your mobile. We offers an
advanced and cheaper way
to book a truck quickly without moving out from your house, office, Shop or factory.
G7 Smart Logistics
[Packers and Movers App,
Transporters App]
For All Your Shifting &
Moving Needs
[ BOOK / HIRE ]
TO GROW YOUR BUSINESS
[ ATTACH / JOIN ]