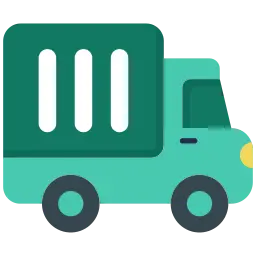 India's #1 app, Download and Attach Vehicles to Get Online Booking and Leads, join 100 Million+ Happy Customers!
Attach Loading Vehicles, Packers, Movers and Transporters Across India
You name it; we have it!
Attach Trucks, Mini Trucks, Tempo, Pickups, Autos, LCVs, Lorries, Trailers, Containers (Open Body / Close Body), Transport, and Logistics Services with India's Largest Logistics and Transport Network.
Scan QR Code to Attach
Vehicles in India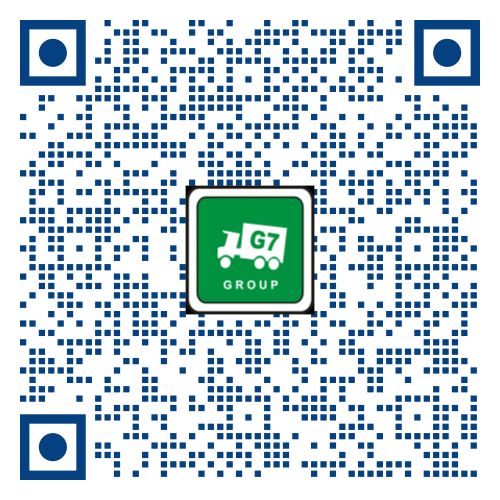 G7 Smart Logistics:
Complete Online B2B, B2C Logistics and Transport Solutions. Biggest Group of Verified Packers and Movers, Transporters and Fleet Owners.
Want Loads and Bookings for your Trucks in India
Partner with G7 Smart Logistics, Get Regular Trips, and Start Better Earning, No More waiting on the Stand in Trucks or Across India. Earn Extra Money, No more wasting time, Diesel, Toll, etc, Get Bookings of Home Shifting, Commercial Shifting, Load Shifting, and Luggage Transport for Trucks in India
Search Online Loads, and Booking for Your Trucks, Trucks, and Lorries from the vast network of Transporters, Customers, and Brokers. Save up to 50% of your time and grow your truck transport business with online presence and Branding.
Tips to finding the best logistics company in India
Recommended suitable logistics company to attach your trucks is G7 Smart Logistic. G7 is a purely Indian freight company that offers low-cost domestic freight shipping services. G7 offer all types of services for small businesses and Big Businesses. G7 focus on providing customers with the lowest cost possible means that they are able to provide competitive rates for all types of shipments, whether small or large, heavy or light. In addition, G7 also arrange door-to-door delivery if required by the customer. Install G7 for cheap rates and quick deliveries
How to attach my truck to a company in India
If you have a Truck, Atul Auto RoadStar, Tata Ace, Chhota Hathi, Tata 407, Mahindra Bolero, Mahindra Champion, Eicher 17ft, Mahindra PickUp, Tata 207, Mahindra Plus, Close Body Containers, Trailers, Piaggio Ape etc. in India, or if you are a Transporter, G7 Smart Logistics is the best Aggregator, providing an excellent opportunity to earn extra money.
Set your own schedule and enjoy complete transparency with G7. See the Pickup and drop-off location and call directly to the customer for fare and terms before accepting the booking request.
There are many online portals, Apps and platforms where you can attach your trucks with a logistics company. From G7 Smart Logistics you can attach or book any commercial loading vehicle across India. Very Easy to Register by giving details and information about your company and fleet. After complete verification you can check and post truck availability to avoid empty truck returns.
You can Also list yourself in the G7 Partner App, G7 helps you to connect with Many companies which do move things often such as supermarkets, big furniture and electronic stores or any Transport and Logistic company which does transport goods from one to another and that is their business.
Expand your Tempo, Truck, Transport, Trucks, and Packers & Movers business in India with the G7 Smart Logistics tempo booking app
Increase Earnings –

Get Online Bookings and Leads to maximize your Bookings and profit.

Flexible Time -

Accept Booking and delivery jobs whenever you want.

Earn Extra Money –

Refer G7 Truck Booking App and Earn extra money.

Grow Your Transport Network in Agra -

Meet new Customers, Students, people, and transporters and build your connections.

Best of all, No commission, No Penalty,

and No Hidden Charges means you can earn more with G7 Smart Logistics Truck Booking App.
Become your own Boss today!, Join G7 Group, and Attach your tempos, Trucks, Trailers, Trucks, and containers in India. Get full or part Truck loads according to your own requirement. Be a part of a truck transport network of 8150+ Transporters and Fleet Owners who have successfully grown their Truck business with G7 Smart Logistics
We provide part truck load and full truck load to our partners. Attach your Trucks or any commercial goods vehicle like Mini trucks, Tata Ace, Mahindra Bolero, three-wheeler tempos, Tata 407, and Containers with G7 and earn income by renting it!
We also provide third-party and Full vehicle insurance at a lower cost for our G7 Partners in India.
You can Attach or Hire the following Types of vehicles, Trucks and Trucks with G7 in India:
Trailer High Bed, Semi Bed, Low bed:


20 Ft Trailer High Bed, Trailer 40 feet, 20 Metric Ton, Trailer 40 feet, 26 Metric Ton, ODC Trailer, Trailer 20 feet, 6 Tyre Trailer, 20 Ft Trailer low Bed, 40 Ft Semi Low Bed Trailer.

Container:


20 Feet Container, 40 Feet Container, Refrigerated Containers, Open Top Containers, Tank Containers, High cube Containers, 20 feet Containers, etc.

Single Axle:


24 Ft Single Axle, 28 Ft Single Axle, 32 Feet Single Axle, 6 tyre Single Axle, 10 tyre Single Axle, 7 Ton Single Axle.

Multi Axle:


24 Ft Multi Axle, 28 Ft Multi Axle, 32 Feet Multi Axle, 6 tyre Multi Axle, 10 tyre Multi Axle, 7 Ton Multi Axle etc.

Tanker:


Chemical Tanker, Dry Tanker, Water Tanker, Trucks.

Half & full body truck:


6 tyre, 10 tyre, 12 tyre, 14 tyre, 20 tyre.

Open-close truck:


3 Ton truck, 4 Ton truck, 5 Ton truck, 6 Ton truck, 7 Ton truck, 8 Ton truck, 9 Ton truck, 10 Ton truck

Taurus truck:


22 Feet Taurus truck, 24 Feet Taurus truck, 26 Feet Taurus truck, 750 KG truck, 550 KG, 1.25Ton truck, etc.

Eicher truck:


Eicher 12 Ft, Open Eicher 17 Ft, Open Eicher 17 ft, Close Eicher 19Ft, Open EICHER 20 Ft.
Benefits of G7 Smart Logistics Partner in India:
Regular income,

Earn money with every delivery in India!
Steady orders
Work Full-time or Part-time
Discuss Prices and terms directly with a customer

Easy to work.

No restrictions!
Flexible working hours + break time.
Payment directly to the bank account or cash from the customer
Dedicated Support Team

Renew vehicle insurance

at a lesser cost.
As a delivery partner, you have no boss. You are your own Boss
Easy-to-use
Choose your local language (English, Hindi (हिंदी), Kannada (ಕನ್ನಡ), Tamil (தமிழ்), and Telugu (తెలుగు)
Training videos.
Customer's pickup and drop location before the trip

Extra income

by referring your friends
Attach your Trucks, mini-truck, big trucks, and lorries to our company and earn extra income!
G7 Smart Logistic Packers and Movers App, Trucks, tempo booking app is a dynamic and premier destination for logistics services such as home shifting, room shifting, flat shifting, commercial shifting, pet moving, furniture shifting, vehicle shifting services, warehouse services, etc. And we are offering these services all over India such as packers and movers in India, Chennai, Jaipur, Udaipur, Hyderabad, Mumbai, Bangalore, Pune, Delhi NCR, Chandigarh, Noida, Gurgaon, etc. G7 Smart Logistics' aim is to act as a guiding partner to the people and help them to find the best relocation companies, trucks, and transporters offering world-class services with a simple click of a MatButton.
Steps to Join G7 Partner App, tempo booking app, How to attach Trucks in India:
Download the G7 Truck tempo Booking App.
Easy sign-up and select the vehicles for you want to get bookings.
Attach your Trucks and Goods commercial vehicle by submitting all your documents on WhatsApp.
Document Verification takes 2 to 3 Hours, wait until the documents are verified by the G7 team.
DONE! You will start getting trips, Loads, and Bookings in India.
What kind of Vehicles can be attached at G7 Smart Logistics?
You can attach all types of commercial vehicle at G7 Smart Logistics, few of them like- Tata Ace, Chhota Hathi, Tata 407, Mahindra Bolero, Mahindra Champion, Eicher 17ft, Mahindra PickUp, Tata 207, Mahindra Plus, Close Body Containers, Trailers, Piaggio Ape etc.
How to attach our vehicle to any logistic company to receive the loads?
To attach your vehicle to a logistic company to receive loads, follow these steps:
Research and compare different logistic companies to find a reputable and reliable option.
Contact the logistic company and inquire about their vehicle attachment process.
Provide necessary information such as the type and size of your vehicle, your location, and your availability.
Complete the required paperwork and provide necessary documents such as a valid driver's license, insurance, and registration.
Follow the logistic company's guidelines and rules for vehicle attachment and load acceptance.
Regularly check for available loads and communicate with the logistic company to receive and transport the goods as per their instructions.
Provide timely and efficient services to build a positive reputation and increase the chances of receiving more loads in the future.
Final Words:
The empty return trip is the biggest problem for Transporters, Truck Owners, and Drivers.
Vehicles frequently don't receive the round trip. They have to return empty vehicles 6 out of every 12 time-saving, which prevents them from making enough profit.
G7 App is the best online solution for it. G7 helps to find Loads and bookings for round trips, Which boosted transporter's and Vehicle owner's income and made them happy. One App for all your logistics needs to Save up to 35% on cost.
Take your Truck Transport Business to the Next Level with our G7 Website and App.
G7 Truck Booking App is a fast-growing, Trusted, reliable, and reputed company. Completely automated process. Register your trucks or Any type of Commercial Vehicle Now.
We are joining all categories of open, closed, or dala body, truck, tempo, container, and trailer trucks across pan India.
Watch our Guide, FAQs related to How to attach Trucks in India
FAQs related to attachment of commerical vehicles in India
How to attach Trucks, Tempo, Trailers, Containers and Tippers in G7 Smart Logistics?
Becoming a G7 Smart Logistics Verified delivery partner and attaching your Trucks, Tata Ace, Mahindra Bolero etc. with us is a very easy process. You can do it with three easy steps from the comfort of your home!
Step #1: Download the G7 Smart Logistics App
Step #2: Register and submit all your documents on WhatsApp @ 7014350720
Step #3: After verification, You will start getting trips.
What documents do I need to on-board G7 Smart Logistics?
For Any Commercial Vehicle attachment following documents are required:
Vehicle Documents:
RC book | Insurance | Vehicles all 4 Side Photo |
Owner documents:
Driving License | PAN card | Aadhar Card | Selfie Photo with Vehicle
Driver Documents:
Driving License | Aadhar Card | Selfie Photo with Vehicle
Is there any registration fee to join G7 Smart Logistics?
Yes! G7 charges nominal Refundable Verification fees of Rs 110 /- at the time of on-boarding for vehicle attachment.
How many Bookings can I get with G7?
G7 has served more than a million customers so far. When you enrol as a G7 Partner, you easily get at least 4 to 5 trips in a month.
Can I refer my friends to join G7 Smart Logistics?
Yes! We encourage our partners to promote G7. In return, you will get 35% of the subscription fee which we received from your referral partner.
साथी बिजनेस का, Packers and Movers App,
Transporters App
Head Office:
D-301, 209, 2nd Floor, Parasmani Complex,
Nada Khada Chowk, Bapu Bazar,
Udaipur (Raj.) - 313001

Time: 10.00 AM - 6.00 PM
Days: Monday - Saturday
---
G7 Smart Logistics
Mobile: +91 7014350720
WhatsApp: +91 7014350720
General Enquiries
khitsinstitute@gmail.com
To Attach Trucks, Tempo's Contact
khitsinstitute@gmail.com
Made with ❤️ in India
G7 is an online trustworthy truck booking platform
and House Shifting App connecting Packers, Movers, transporters, truck owners, Transport and logistics companies. Post your enquiry, attach lorries, book trucks, Packers and Movers or Transporter online.
G7 Smart Logistics
is leading transport and logistics service provider delivering customized and economical online
transportation and Logistics solutions
with just a simple click on your mobile. We offers an
advanced and cheaper way
to book a truck quickly without moving out from your house, office, Shop or factory.
G7 Smart Logistics
[Packers and Movers App,
Transporters App]
For All Your Shifting &
Moving Needs
[ BOOK / HIRE ]
TO GROW YOUR BUSINESS
[ ATTACH / JOIN ]