G7 Smart Logistics
India's Leading Aggregator Platform.
7393+ Verified Partners
[Packers and Movers, Transporters and Fleet Owners]
G7 Transport and Logistic Segment Includes:
Packers and Movers Services
Courier and Cargo Services
Local and Domestics Transportation Services
Truck Rental Services
Cars, Bikes, and Automobile Transportation Services
India's No.1 Startup Awarded by
IIMU (Tempo and Trucks)
Selected and Pitched at
India's Leading Reality Funding Show
"Horse Stable"
Presented by Bada Business, Dr. Vivek Bindra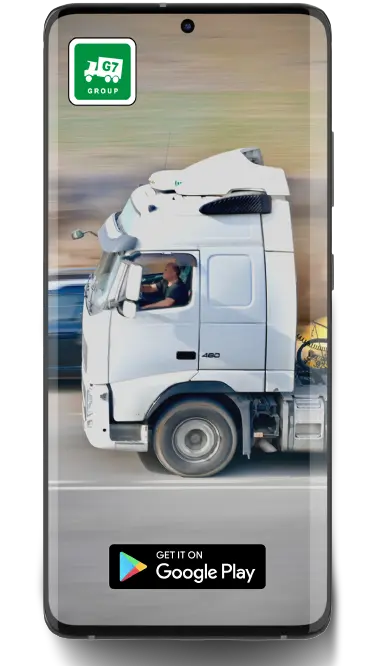 Our Mission
We are Building
the
Logistics Ecosystem / the supplying scheme

of Bharat
Organize Transport & Logistics Industry
Make Optimum Usage of available resources like Diesel, Time, and Toll Taxes
Provide a Unified Platform for all logistics needs
Provide a Seamless Communication Platform for the market
Support the Income of Millions of Transporters, Packers & Movers, and Fleet Owners in India
Make it a Reliable Platform for booking Tempoo, Trucks, Containers, Trailers, Transporters, Packers & Movers, Cabs, Buses, JCBs, Courier, Parcel Delivery, etc.
G7 Group of Transporters, Packers & Movers, Fleet Owners, and Travel Agents.
Our Progress So Far: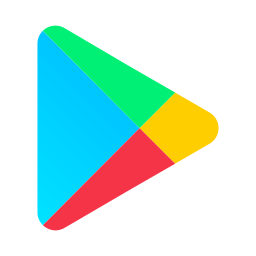 2.5L+
App Installs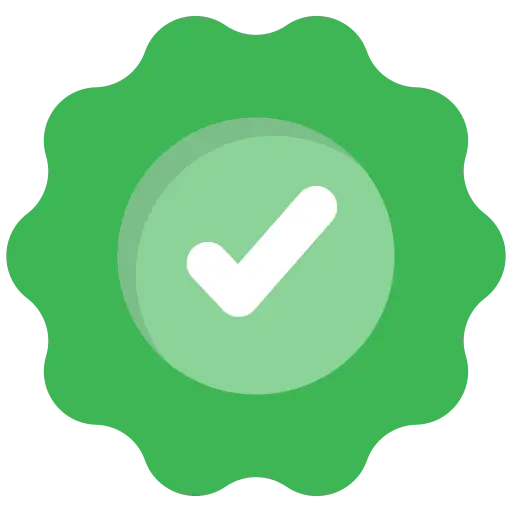 1.4L+
Bookings Served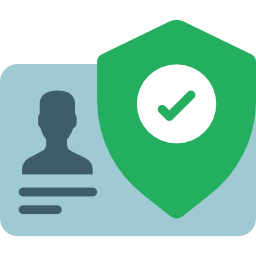 6.8K+
Verified Partners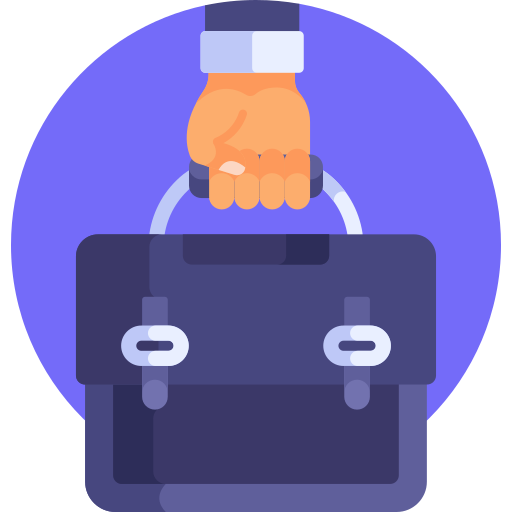 10K+
Businesses Listed
Solving Market Issues Like
Lack of Connection between Transporters, Packers & Movers, Fleet Owners, Business Owners, and Customers
Inefficient Uses of Vehicles & trips due to lack of Contacts & Communication platform
Non-Dedicated Platforms
Non-Verified Social Media Transport Groups on WhatsApp and Facebook
Low Discovery
No Means to match Demand and Supply in the Market. No Network / Communication
Spam Calls
Irrelevant frequent calling in attempts to find a truck or get loads. High chances of Phishing.
Problems Faced by Industry
Non-organized Industries still not seeing the light of digital transformation
Problems Faced by Truck Drivers / Transporters
Fierce Competition in Transport Markets / Stands
Cost cutting due to undue competition
Not Possible to find return trips in Unknown markets
Independent Online Presence not plausible
Problems Faced by Local Businesses
High stress in non-core parts of Business
Inappropriate Idea of Market Prices
Few Contacts / no means of discovery
Irrelevant Irritating Calls
THE G7 SMART LOGISTICS TEAM:
The G7 App: The lifeline of our Business is re-modeled everyday to get closer to perfection. It takes 2 people to drive a truck and it takes 2 people to drive an India Logistics Platform.
Our Team Building Complete Online Logistics & Transport Solution for the Future
Single App to attach or hire loading vehicles, passenger vehicles, transporters, and Packers & Movers.
4 Calls from Verified Partners. Customers can choose the best partner according to fare, terms, and availability.
Specialised Booking Portal
Personalised Booking Notifications of selected vehicles near the user location.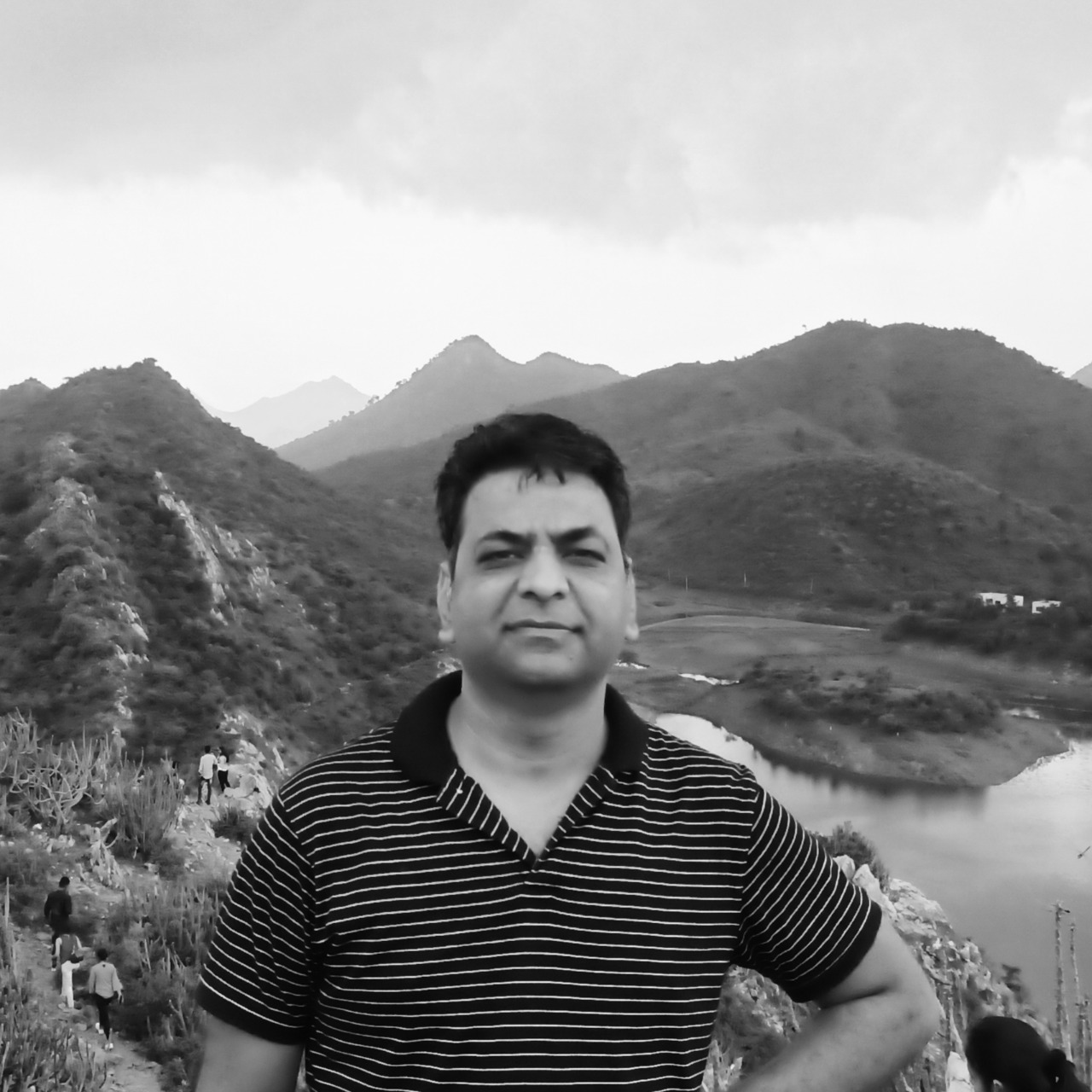 Amit Kumar Agarwal
Founder
25+ years of Experience in Business Management Actively involved in tech-oriented businesses,
changing the face of the Market.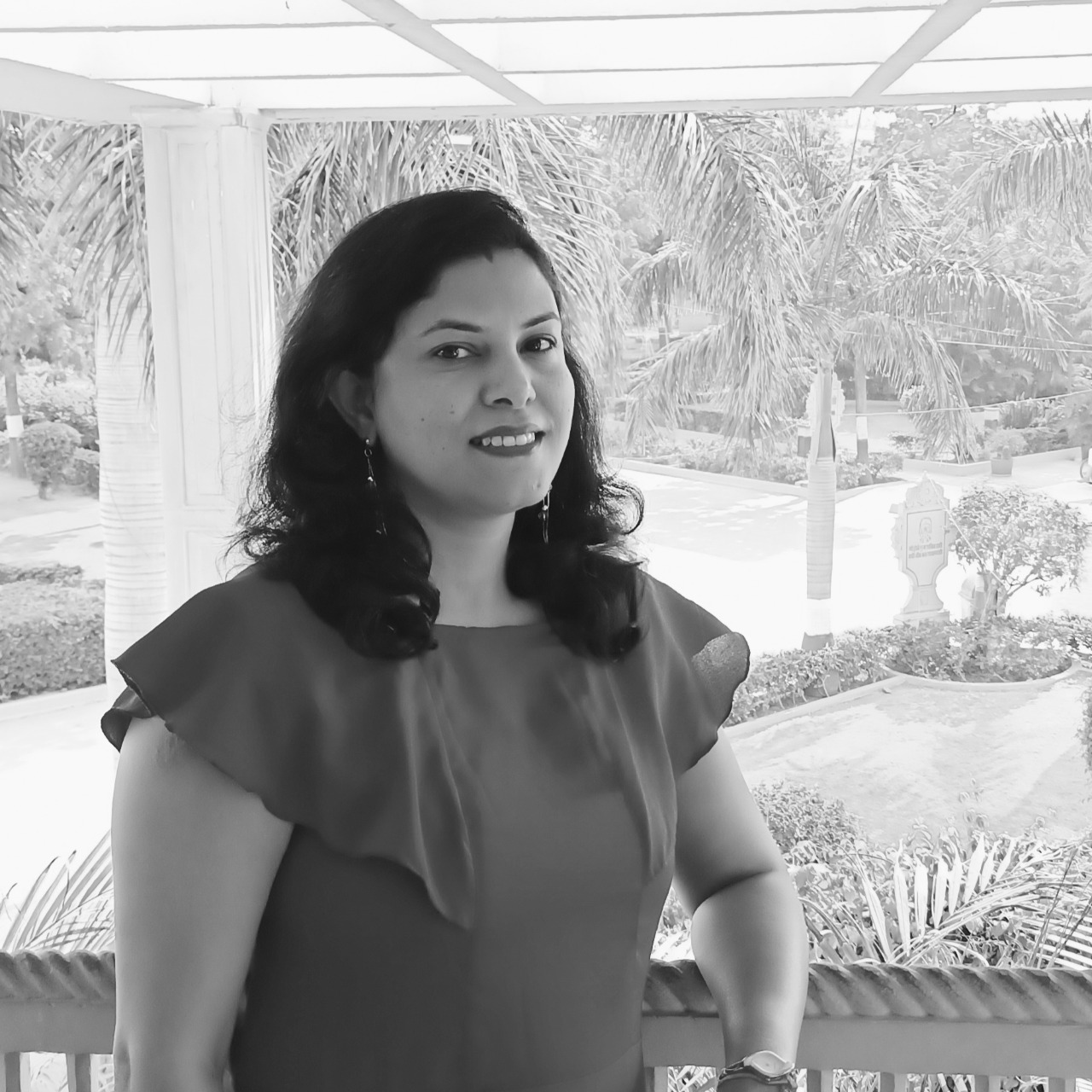 Ruchi Agrawal
Head of Marketing
15 years of experience in Digital Marketing Proficiency in Google and Facebook Marketing
leading user expansion. Expertise in optimizing CPC.
Business Model, Competitive Differentiator, HOW WE'RE BETTER
The subscription-based makes the platform open and convenient to use and understand. Nominal Monthly, Quarterly, and Yearly Plans.
No charges for users who post bookings. It is cheaper than Cable Television.
No per booking commission
Nominal Subscription Fee (Rs 210/- to 550/- Rs per Month).
Only Platform Working Across India.
All types of Loading Vehicles from Tempo to Trailers under a Single Platform.
Best for Local & Interstate Transportation.
Low Operating Expenses because of total reliance on technology.
Verified Partners No Commission Rapid Onboarding
4 Relevant Calls Broad Fleet Pan India Network
COMPETITIVE LANDSCAPE
Irrelevant and Uncontrolled Calls
Service Providers not Verified
Small Fleet Size Only Light Vehicles Presence in few Metro Cities
Operates as a big transport company
Own fleet slows expansion, No scope for existing fleet
Own fleet slows expansion Competing directly with an existing fleet, Main focus on GPS Selling
Target Customers and Current Status
Only 10-15% of the Market is Owned by Organised Players
G7 aims to unite the remaining 85-90% under its banner and even enable organised players to grow with us.
Immense Satisfaction Among Customers with a 4.6 Star Rating on Google Play
7 Board Target Groups are:
Transporters
Packers & Movers
Loading Vehicle / Fleet
Owners
Businesses Especially Small to Mid Scale
End Users requiring Logistics & Packers & Movers Services
Vehicle Dealers
Industries
Customer Testimonials
Install the App:
G7 Packers, Movers, Transporters & Vehicle Group
They are really the best packers and movers I have ever seen. I have to shift to new places every 2-3 years for my job and due to their awesome service, I really admire them ❤
- Manav Jain
Amazing app worthy amazing workers...very experienced team n also do safe n fast work.. fully satisfied."
– Kanika Mathur
Best packer mover service provider in India. The app is too easily accessible from anywhere anytime. Love to use shifting services from moving solutions. Thanks a lot
– Raju Agrawal
Very Excellence service provided by App Developers And a very friendly app easy to understand. Thank you Sir for your help.
- Harish Sharma
Market Participants
Indian Industry Employs 8 Million Drivers - The Economic Times
Small and Large Transport companies dealing in a broad fleet.
Local Moving Companies working in house/office shifting markets.
Transport-related businesses not having their own fleet.
Industries like Furniture, Electronics, and Ceramics require regular transport
Constructors, Contractors, Suppliers, Wholesalers, Mediators, etc.
Major Industries require last-mile delivery to retailers.
Pan India Presence
Reliable Network Across every part of India. Strong Presence and Special Coverage in the Several Cities like Delhi, Hyderabad, Bengaluru, Mumbai, Gurugram, Noida, Pune etc.
States and Union Territories of India
Maharashtra
Karnataka
Gujarat
New Delhi
Uttar Pradesh
Bihar
Rajasthan
Odisha
Madhya Pradesh
Andhra Pradesh
Arunachal Pradesh
Assam
Goa

Cities of India

(Bharat)
Achrol
Agartala
Agra
Ahmadabad
Ahmednagar
Airoli
Ajmer
Akbarpur
Akluj
Akola
Aligarh
Alipur
Alipurduar
Alirajpur
All India Radio
Allahabad
Aluva
Alwar
Amayan
Ambala
Ambala Sadar
Ambarnath
Ambejogai
Ambernath
Amberpet
Ambikapur
Ameerpet
Amethi
Amravati
Amreli
Amritsar
Amroha
Anand
Andheri
Andheri East
Andheri West
Andhra Pradesh
Anjar
Ankleshwar
Ankleshwar GIDC
Anklesvar
Annur
Arambag
Ariyalur
Arnas
Aroor
Asansol
Ashok Nagar
Ashta
Aslali
Assam
Athani
Atholi
Atpadi
Attabira
Aurad
Auraiya
Aurangabad
Aurangabad MIDC
Aurangabad Station
Avadi
Ayodhya
Azadpur
Azamgarh
Badhra
Badi Sadri
Badlapur
Badnawar
Bagalkot
Baghpat
Bagodar
Bagpat
Bahadurgarh
Bahal
Bahraich
Bahraich
Bajout
Balaghat
Balanagar
Balapur
Balarpur
Baleshwar
Ballari
Ballia
Ballygunge
Balod
Balrampur
Banaras Hindu University Campus
Banda
Baner Gaon
Bangalore
Bangalore Town Hall
Banka
Bankura I
Bansi
Bansur Alwar
Banswada
Banswara
Barabanki
Baragaon Pimpri
Barahiya
Barakar
Baramati
Barauda
Barbil
Bardhaman
Bareilly
Bargarh
Baripada Sadar
Barmer
Baroti Wala
Barrackpore
Barwala
Basi Bahuddin Nagar
Basoda
Bassian
Basti
Batanagar
Batinda
Bawal
Bawana
Bawana Industrial Area
Beawar
Beed
Begur
Begusarai
Behat
Behea
Behror
Belagavi
Belanganj
Belapur
Belgaum
Belha
Bengaluru
Bengaluru Rura
Bengaluru Urban
Berhampur
Betul
Bhabua
Bhadohi
Bhadrak
Bhadravati
Bhagalpur
Bhalki
Bhandara
Bhandara
Bharuch
Bhatapara
Bhavnagar
Bhawanipatna
Bhayandar West
Bhilai
Bhilwara
Bhimavaram
Bhind
Bhinder
Bhiwadi
Bhiwandi
Bhiwani
Bhoji Pura
Bhojpur
Bhokardan
Bhopal
Bhubaneswar
Bhuifal
Bhuj
Bidar
Bihar
Bihar Sharif
Bijnor
Bijwasan
Bikaner
Bilashpur
Bilaspur
Binaur
Bissau
Bithmara
Boisar
Bokaro
Bokaro Steel City
Bommasandra
Bongaigaon
Bongaon
Bopal
Bopkhel
Baraut
Borakata Pathar
Boria Kal
Borsad
Brahmapur
Budana
Budaun
Bulandshahr
Buldhana
Bundi
Burdwan
Chakan
Chalisgaon
Chamrajnagar
Chandannagar
Chandapura
Chandauli
Chandigarh
Chandigarh capital
Chandpura Rural
Chandrapur
Changodar
Chapra
Charkhi Dadri
Chas
Chengalpattu
Chennai
Chennai Airport
Cherthala
Chhapra
Chhata
Chhindwara
Chickmagalur
Chikhli
Chikhodra
Chilla
Chimbali
Chinchani
Chinchwad
Chinna Kodangipalayam
Chinsurah
Chirai Nani
Chirmiri
Chitradurga
Chitrakoot
Chittaurgarh
Chooti Baradari
Chotila
Chotti Sadri
Chromepet
Coimbatore
Coimbatore South
Cossipore
Csbe Colony
Cuttack
Dahanu
Dahej
Dahisar
Damoh
Dandeli
Dankuni
Dantour
Dapoli
Darbhanga
Dausa
Davanagere
Dehli
Dehradun
Dehri
Dehu Road
Delhi
Delhi Cantonment
Delhi university Area
Deoghar
Deolali
Deoria
Derabassi
Devanahalli
Dewas
Dhanbad
Dhar
dharashiv
Dharoli
Dharwad
Dhoraji
Dhosar
Dhubri
Dilshad Garden
Dindigul
Diu
DLF City Phase 3
Doda
Doghat
Dombivli
Dooni
Dumka
Dungra
Durgapur
Dwarka
Eluru Railway Station
Ernakulam
Erode
Etah
Etawah
Faizabad
Faridabad
Faridabad - Gurgaon Expressway Toll Plaza
Farrukhabad
Fatehabad
Fatehganj Pashchimi
Fatehpur
Fatwah
Fazilka
Firozabad
Firozpur
Gadchiroli
Gailpur
Gandhidham
Gandhinagar
Ganeshpura
Ganganagar
Gannavaram
Gautam Buddha Nagar
Gaya
Gazipur
Gharaunda
Ghaziabad
Ghazipur
Gobindgarh
Gogunda
Gohana
Goj Rathor
Gokalpuri
Gola Gokaran Nath
Golaghat
Gonda
Gondal
Gondia
Gondiya
Gopalganj
Gopapali
Gorakhpur
Govindpura
Greater Kailash 1
Greater Kailash 2
Greater Noida
Gujarat
Gulabbagh
Gumla
Guna
Guntur
Guntur Bus Station
Gurgaon
Gurugram
Guwahati
Gwalior
Gwalior Fort
Hadapsar
Haiderabad
Haidergarh
Hailakandi
Hajipur
Halasuru
Haldia
Halduwani
Haldwani
Halvad
Hamirpur
Handewadi
Hanumangarh
Hapur
Harda
Hardoi
Hari Nagar
Haridwar
Haripal
Haripura
Haryana
Hassan
Hathoj
Hathras
Himachal Pradesh
Himatnagar
Hindupur
Hinganghat
Hingoli
Hiran Magri
Hiriyur
Hisar
Hooghly
Hormavu
Hosakote
Hoshiarpur
Hoskote Amnikere
Hospet
Hosur
Howrah
Hubli
Hubli Junction Railway Station
Hubli-Dharwad
Hulimavu
Hyderabad
Ichalkaranji
Ichchapuram
India
Indirapuram
Indore
Indri
Jabalpur
Jagadhri
Jagdalpur
Jainagar
Jaipur
Jaipura
Jakkuru
Jalana
Jalandhar
Jalaun
Jalgaon
Jalkoura
Jalna
Jalore
Jalpaiguri
Jambhulpada
Jammu
Jammu and Kashmir
Jamnagar
Jamshedpur
Jangareddigudem
Janjgir
Jaswantnagar
Jath
Jaunpur
Jaunpur UP
Jeypore
Jeypur
Jhabua
Jhansi
Jhargram
Jharia
Jharkhand
Jharsuguda
Jhinjhak
Jhunjhunu
Jhunjhunun
Jind
Joda
Jodhpur
Jorhat
Julwania
Jungal Dudhai Urf Chehri
Junnar
K Channasandra
Kadapa
Kadi
Kadora
Kaij
Kairana
Kaithal
Kakinada
Kala Amb
Kalaburagi
Kalameshwar
Kalkaji
Kalkere
Kalol
Kaloli Kalan
Kalra
Kalwasiya
Kalyan
Kalyanpuri
kandiwali East
Kani Kheri
Kankavli
Kannauj
Kanniyakumari
Kanoodar
Kanpur
Kanpur Dehat
Kanpur Nagar
Kapurthala
Karad
Karai Parsurai
Karegaon
Karimpur
Karmala MIDC
Karnal
Karnataka
Karnataka Circle
Karol Bagh
Karur
Kasganj
Kashipur
Katedan Industrial Area
Katihar
Katraj
Katta Bajar Peth
Kaushambi
Kavali
Kelamangalam
Kerala
Keshod
Khajuwala
Khalghat
Khammam
Khandwa
Kharar
Khardaha
Kharkara
Kheda
Kheri
Khirwa Jalalpur
Khokarmoha
Khudwani
Khurja
Kishangarh
Kochi
Koida
Kokkonda
Kolar
Kolathur
Kolhapur
Kolhapur Airport
Kolkata
Kompally
Kondapur
Korba
Koregaon
Korukonda
Kosli
Kota
Kothapally
Kottayam
Kozhikode
Krishna Nagar
Krishnagiri
Kudlu Gate
Kuldeep Vihar
Kunigal
Kurakulapalle
Kurali
Kurla West
Kurnool
Kurukshetra
Kushi Nagar
Ladvel
Lakhisarai
Lalitpur
Latur
latwade
LB Nagar
LB Nagar X Roads
Loni
Lonikand
Lucknow
Ludhiana
Lunawada
Madarihat
Madavara
Madhavaram
Madhubani
Madhyamgram
Madikere
Madurai
Magarpatta City
Mahabubnagar
Mahadevagarh
Mahadevapura
Mahal
Mahalunge Ingale
Maharajganj
Maharashtra
Mahasamund
Mahesana
Maheshtala
Mahipal
Mahipalpur
Mahipalpur Village
Mahoba
Mahuva
Mahuwa
Mahwa
Makali
Makrana
Malad East
Malda
Malegaon
Malout
Malpura
Malur
Man
Mandi
Mandi Dabwali
Mandi Gobindgarh
Mandsaur
Mandya
Mangalore
Mangaluru
Mangrol
Manikonda
Manipuri
Mannapur
Mantumura
Mathura
Mau
Maunath Bhanjan
Mavli
Meerut
Mettupalayam
Millenium Park
Mira Bhayandar
Mirzapur
Miyapur
Modasa
Mohra
Moradabad
Morbi
Mota Borsara
Motali
Mouda
MP
Mugalkhod
Mumbai
Mumbai Central
Mumbai City
Mumbai Suburban
Mundhwa
Mundian Khurd
Mundka
Mundra
Murshidabad
Musakheri
Muzaffarnagar
Muzaffarpur
Mysore
Mysuru
Nabha
Nadhori
Nadiad
Nagavara
Nagpur
Nagpur East
Naigaon
Nala Sopara
Nalagarh
Nalasopara West
Nalgonda
Namakkal
Namkhana
Nana Chiloda Village
Nanakpaya
Nanded
Nandurbar
Nangloi
Narnaul
Narsingi
Narsipatnam
Nashik
Nasirabad
Nathdwara
Navi Mumbai
Navsari
Nawada
Neemrana
Neemuch
Neemuch
Nelamangala
Nellore
New Ashok Nagar
New Delhi
Neyveli
Nilaje
Nimbhera
Noida
Noida Extension
North 24 Parganas
North Twenty Four Parganas
null
Nuna Majra
Odisha
Okhla Industrial Estate Phase 1
Okhla Industrial Estate Phase 2
Olpad Industrial Area
Ongole
Osian
Osmanabad
Pachore
Padianallur
Palakkad
Palamaner
Palampur
Palamu
Palanpur
Palghar
Pali
Palwal
Panaji
Panchkula
Pandharpur
Pandhurna
Pandua
Panipat
Panruti
Panvel
Paota
Papayakumandan
Paradip
Parasia
Parbhani
Patan
Patiala
Patna
Patparganj Village
Pauni
Perungalathur
Pilani
Pilibhit
Pimpalgaon Tarf Khed
Pimpri-Chinchwad
Piro
Pithampur
Pollachi
Ponda
Poonamallee
Poonch
Pratapgarh
Pratapgarh City
Prayagraj
Proddatur
Puducherry
Pudupeerkadavu
Pukhrayan
Punahana
Pune
Pune Airport Area
Punjab
Purba Medinipur
Rae Bareli
Rahata
Raichur
Raigarh
Raipur
Rajajinagar
Rajapur
Rajasthan
Rajgurunagar
Rajim
Rajkot
Rajnandgaon
Rajouri
Rajpura
Rajsamand
Rakhyawal
Ram Vihar
Ramapuram
Ramdurg
Ramgarh
Ramnagar
Rampur
Rampura Phul
Ramuwala Harchoke
Ranchi
Rangpuri
Raniganj
Ranipet
Rasra
Ratangarh
Ratlam
Ratnagiri
Ravet
Rayachoti
Reengus
Rewa
Rewari
Robertsganj
Rohtak
Rohtas
Roorkee
Rourkela
RR Nagar
Rudrapur
Runija
Rupnagar
Sachin
Sadhaura
Sagar
Sagara
Sagarli Gaon
Saharanpur
Saharsa
Sahibzada Ajit Singh Nagar
Saidpur
Sakat Kurd
Saket
Sakinaka
Salem
Samalkha
Samastipur
Samba
Sambhaji
Sambhajinagar
Sambhal
Sangaria
Sangariya
Sangli
Sangli Miraj Kupwad
Sangole
Sangrur
Sant Kabir Nagar
Santosh Nagar
Sarita Vihar
Sarwar
Sas Nagar
Sasaram
Satara
sativli
Satrikh
Sawani
Sector 115
Sector 16
Sector 22 Dwarka
Sector 31
Sector 63
Sector 92
Secunderabad
Secunderabad Railway Station Area
Sehore
Sendhwa
Servaikaranpatti
Shahdol
Shahjahanpur
Shamgarh
Shamli
Shanti Nagar
Sharma Dhaba
Shenoy Nager
Shikrapur
Shillong
Shilphata
Shirdi
Shiroli
Shirpur
Shivamogga
Shivatakrarwadi
Sholavaram
Shravasti
Shujalpur
Shuker
Sibsagar
Sibsagar Shiv Temple
Siddharth Nagar
Siddipet
Sihi Village
Sikar
Silapathar
Siliguri
Sillod
Sindhudurg
Singrauli
Sinnar
Sion Koliwada
Siraspur
Sirhind
Sirsa
Sitapur
Sivakasi
Siwan
Siwani
Sodepur
Sohna
Solan
Solapur
Sonari
Sonbhadra
Sonepur
Sonipat
Sopore
South Delhi
Soyat Khurd
Sri Ganganagar
Srinagar
Sriperumbudur
Sukteri
Sultanpet
Sultanpur
Sumerpur
Sunam
Surabardi
Surajpur
Surat
Suratgarh
Surendranagar
Sushant Lok Phase 1
Tada
Tahtara
Talawade
Talegaon Dabhade
Talwade
Tankara
Tenkasi
Thanagazi
Thane
Thane West
Thangadh
Thehi
Thiruvallur
Thoothukkudi
Thoothukudi
Thrissur
Tiba Ki Dhani
Tiruchirappalli
Tirumangalam
Tirunelveli
Tirupati
Tiruppur
Tiruvannamala
i
Tirwaganj
Titwala
Tohana
Tonk
Tuljapur
Tumakuru
Udaipur
Udaypur
Udumalaipettai
Udupi
Ujjain
Uklana Mandi
Ulhasnagar
Ultadanga
Umaria
Undri
Unjha
Unnao
UP
Upleta
Uran
Uttam Nagar
Uttar Patti
Uttar Pradesh
Uttarpara
Vadadla
Vadodara
Vaduj
Vaishali
Valsad
Vandalur
Vansda Jungle
Vapi
Varanasi
Vareli
Vartej
Vasai East
Vasai Virar
Vasai-Virar
Vasant Kunj
Vashi
Vastral
Vellore
Vengara
Vidisha
Vidyanagar
Vijay Nagar
Vijayapura
Vijayawada
Vinukonda
Viramgam
Virar
Virar West
Virudhunagar
Visakhapatnam
Vita
Vizianagaram
Wadala East
Wadala West
Wagholi
Wakad
Waluj
Wankaner
Warangal
Wardha
Warje Malwadi
Washim
West Bengal
Yadavagiri
Yadwad
Yalahanka
Yamuna Nagar
Yamunanagar
Yavatmal
YSR District
Zadhol
Zahirabad
Zirakpur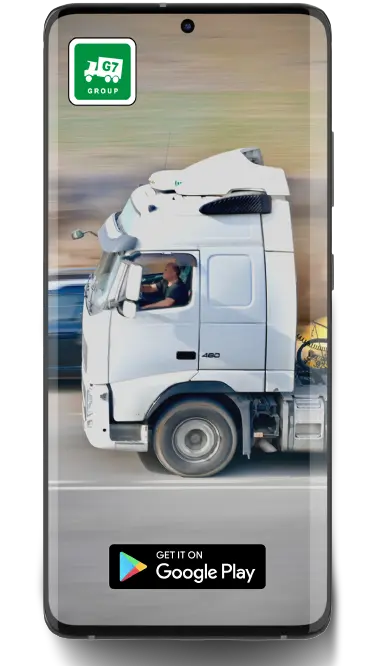 India's No.1 Packers and Movers app, Best for House Shifting, Automobile Shifting, and Flat Shifting:
G7 Smart Logistics
Install Now
arrow_downward
Thanks to book Trucks, Tempos, Trailers & Containers, Transporters, Packers & Movers
on-line Across Bharat with no Commission.
It's super straightforward, simple to use App, and comes with several wonderful features:
Single Mobile App for patrons and Partners.
G7 sensible supplying provides the foremost seamless.
Hire the Best skilled Verified Packers and Movers.
Get Instant four Quotes from G7 Verified Transporters, Packers and Movers, and Fleet owners.
Hire or Attach Trucks, Tempo's, Trailers, Containers, Packers and Movers, and Transporters in Just 5 Minutes.
India's #1 Packers and Movers, Transporters, and Truck Booking App, Work without commission Across Bharat
साथी बिजनेस का, Packers and Movers App,
Transporters App
Head Office:
D-301, 209, 2nd Floor, Parasmani Complex,
Nada Khada Chowk, Bapu Bazar,
Udaipur (Raj.) - 313001

Time: 10.00 AM - 6.00 PM
Days: Monday - Saturday
---
G7 Smart Logistics
Mobile: +91 7014350720
WhatsApp: +91 7014350720
General Enquiries
khitsinstitute@gmail.com
To Attach Trucks, Tempo's Contact
khitsinstitute@gmail.com
Made with ❤️ in India
G7 is an online trustworthy truck booking platform
and House Shifting App connecting Packers, Movers, transporters, truck owners, Transport and logistics companies. Post your enquiry, attach lorries, book trucks, Packers and Movers or Transporter online.
G7 Smart Logistics
is leading transport and logistics service provider delivering customized and economical online
transportation and Logistics solutions
with just a simple click on your mobile. We offers an
advanced and cheaper way
to book a truck quickly without moving out from your house, office, Shop or factory.
G7 Smart Logistics
[Packers and Movers App,
Transporters App]
For All Your Shifting &
Moving Needs
[ BOOK / HIRE ]
TO GROW YOUR BUSINESS
[ ATTACH / JOIN ]