Packers and Movers App, Transporters App: G7 Smart Logistics.
[Your
Transport and Logistics

Partner]

India's No. 1 on-demand Movers and Packers, Truck Booking App, and Complete Online B2B and B2C Transport and Logistics Solutions.

A single mobile application for users, customers, and partners. To post bookings and load, you can use the user app, and to accept bookings and freight, you can use the partner app.

G7 Smart Logistics provides the most seamless way to book trucks, tempos, trailers, containers, transporters, logistics, and moving companies online across India with no commission.
It's super simple, easy to use, and comes with lots of amazing features:
Get Instant Quotes from G7 Verified Transporters, Shifting and Moving Companies, and Fleet Owners.
G7 Smart Logistics: For all of your transportation needs, you can reserve, hire, or attach trucks, trailers, containers, tippers, and bolero pickups.
Best for house relocation, room relocation, store relocation, office relocation, and any other commercial or residential relocation.

Install India's No. 1 Truck Booking App G7 and become a part of the country's largest logistics supply chain platform. The dedicated Smart Home Shifting app for service seekers and customers helps them connect with professional G7 Verified partners near their location.
Discover
Attach your trucks, tempos, trailers, and containers to find online trucks loads and bookings (check the video..... How to attach vehicles).

Connect with India's best verified transporters, packers, and movers to solve all your logistics requirements.
G7 is one of the fastest-growing commercial shifting and moving apps in India, ensuring the safest move of your goods through high-quality transportation solutions. G7 helps to find top-verified trucks transporters in India.
If you are looking for professional house shifting and transport services for local or interstate moving, G7 can save you up to 40%! On moving day, there are no hidden fees or surprises.
G7, India's No. 1 Movers and Packers Mobile Application, is now available for download.
Book the Best-Rated, Reliable, and Cheapest Logistics Service in India with G7.
The Ultimate Movers and Packers Mobile Application
G7 Logistics makes it easy to locate Packers and Movers in your area. Our unique system can save about 30% on average delivery costs based on the network environment around us. Our team of professional staff members is ready whenever you need it most!
Moving to a new city? Carry your old vibes to your new home with the help of professional and highly rated packers from G7 Smart Logistics. With a network of 3000+ verified service providers across India, we ensure you find the ideal one for a hassle-free shift.
Receive 4 quotes within minutes from relevant vendors. Book moving companies with G7 to get up to 30% lower prices than regular market rates. Discuss it directly with the partner. No Commission! There are no hidden fees! What else are you looking for? Install G7!!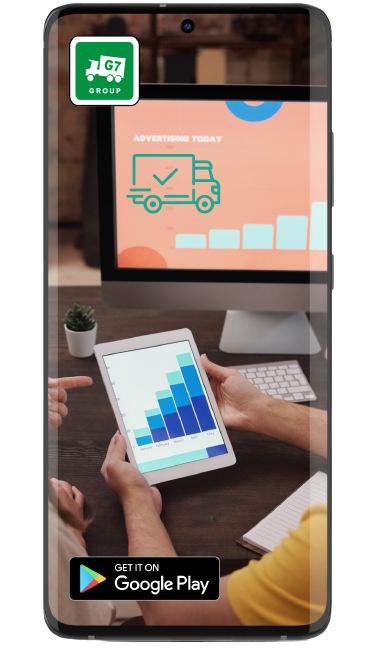 Find the best transporters in India with the G7
The Home of All Transport and Logistics Companies
Whether you require transport services for your business, are looking for a partnership in another city, or simply want a truck, the G7 Logistics App can help you find the perfect vendor. Logistics Mobile Application G7 works across India; we've got you covered wherever you are!!
G7 has a Pan India Network of Transport Companies who can fulfill your requirements at 30% cheaper rates. Get Rapid Quotes on Call from Multiple Partners; Compare Rates and Terms; and Pay Directly to the Vendor. G7 is the next generation of truck booking experiences that you absolutely must see RIGHT NOW!!
Transport companies on G7 are 100% verified and reliable, so you can have the peace of mind you deserve. Check out the reviews before confirming with the joy of no commission or cancellation charges. Book with Technology, Live with Ease.
How do we choose Good and cheap packers and movers for home shifting ?
Research and compare multiple packers and movers companies to find a reputable and affordable option.
Check their credentials and customer reviews to ensure their reliability and quality of service.
Request quotes from multiple companies and compare the prices and services offered.
Consider the company's experience and expertise in handling home shifting and their ability to handle fragile and valuable items.
Look for additional services such as insurance coverage for damages and storage facilities.
Choose a packers and movers company that provides a comprehensive and cost-effective solution for your home shifting needs.
For Booking Install (G7 smart logistic App)
Tips for bike and Car transportation?
Choose the right bike and car carrier: There are several types of bike and car carriers available, including hitch-mounted carriers, roof-mounted carriers, and trunk-mounted carriers. Choose the one that is best suited to your vehicle and the number of bikes and cars you need to transport.
Protect your bike and car: Use padding, straps, or other protective materials to secure your bike and prevent it from moving around during transport. This will help prevent damage to your bike and other vehicles.
Follow the manufacturer's instructions: Read and follow the instructions provided by the manufacturer of your bike and car carrier. This will ensure that you use the carrier correctly and safely.
Use a bike and Car lock: Use a strong bike and car lock to secure your bike to the carrier. This will help prevent theft and ensure that your bike stays securely attached during transport.
Be cautious when driving: Be aware of your surroundings and drive carefully when transporting your bike. Avoid sudden stops or sharp turns, and take extra care when maneuvering through tight spaces.
Overall, the key to successful bike and car transportation is to choose the right bike and car carrier, protect your bike and car, and follow the manufacturer's instructions. By following these tips, you can transport your bike and car safely and securely.
Hassle-Free Household Shifting Tips
Here are some tips for hassle-free household shifting:
Start planning early: Begin planning your move as soon as possible to avoid last-minute stress. Make a list of tasks to be done and start working on them well in advance.
Get organized: Sort through your belongings and decide what to keep, sell, donate, or throw away. This will make packing and unpacking easier and save time and effort.
Use the right packing materials: Use good quality boxes, bubble wrap, and other materials to protect your belongings during the move. This will help prevent damage and make your items easier to transport.
Hire professional packers and movers: Consider hiring a reputable moving company to help with packing, loading, and transportation. This will save you time and effort, and ensure that your belongings are handled carefully.
Label your boxes: Label each box with its contents and the room it belongs in. This will make it easier to find things when you unpack and save time and effort.
Make a moving day plan: Plan out the logistics of your move in advance, including the route, parking, and any special requirements. This will help everything go smoothly on moving day.
Overall, the key to hassle-free household shifting is to plan ahead and be organized. By following these tips, you can make the moving process less stressful and ensure that your belongings are transported safely and efficiently.
G7 is a single mobile application that solves all B2B and B2C transportation, logistics, and shifting issues. Customers in need of local and long-distance relocation services such as packers and movers, flat moving, packing, and transportation.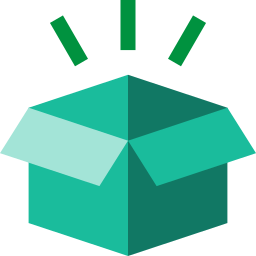 Reservations for highly rated professional services It's best for house relocations, room relocations, office relocations, and even transporting cars, bikes, and scooters.
About Packer and Mover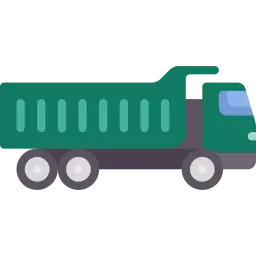 G7 is your one-stop shop for all your transport needs. Find professional transport businesses in your city. Shift Goods with Peace of Mind with G7's Safe and Affordable Truck Transport Network.
About Transporters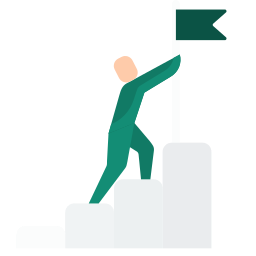 Join G7 to receive business leads from all across India. Digitally expand your business and serve customers online. Get a Free Listing and Google Ranking with G7 Logistics Company. reach customers from across India.
Growing Packers' Business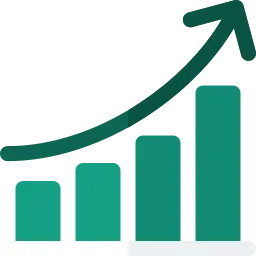 Have a transport business? You no longer have to wait for leads. Attach your business to G7 and connect with over 2 lakh customers. Growth knows no bounds with G7 Logistics. Your Best Partner for Digital Transformation.
About Grow Transport Business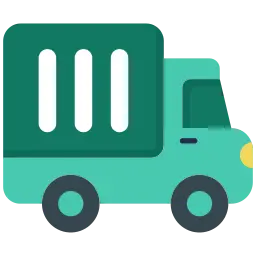 Hire Loading Vehicles
Trucks, Tempo's, Pickups, Autos, LCV, Lorries, Trailers, Containers (Open Body / Close Body). You name it; we have it! Book Logistics Services at 70% of the Market Rate with India's Largest Logistics and Transport Network.
About Truck Booking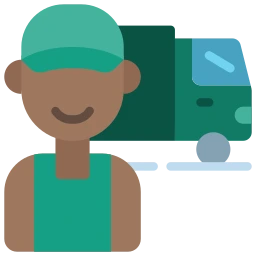 Waiting for a booking at the stand? No More. Find Bookings wherever you are with G7 Smart Logistics. Attach your truck with G7 to avoid Empty return trips, even in Unknown Areas. First Earn, then Pay.
About the Attachment of Trucks
User-Friendly Single Transport, Packer and Moverz Mobile App for Users and G7 Partners
Power of G7 Smart Logistics [Movers and Packers App]

In Your Pocket
Book, Hire, or Attach Trucks, Tempos, Lorries, Containers, Trailers, Transporters and Cargo Movers across India

Available in All Indian Languages

Get Instant Booking Alerts of Your Vehicles in Your Area

Connect with India's The Best Fleet Owners and Transporters to Grow your Business

Post Truck Option to Avoid Empty Return Trips

Discuss Transport Current Issues and take part Directly in India's Biggest Transporters Groups

And a lot more...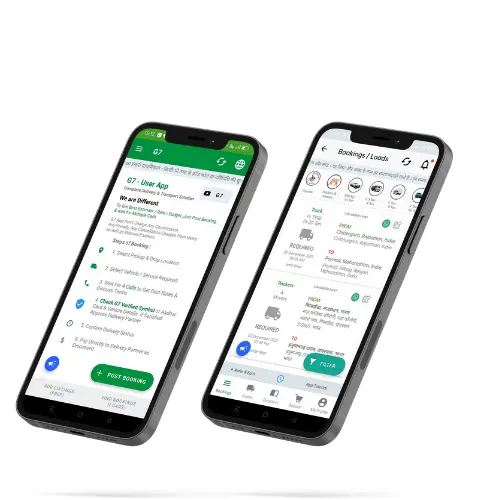 India's #1 App for Truck Drivers, Owners, and Transporters G7 Smart Logistics
Install G7 Movers and Transport App in India to Hire or Attach Trucks, Tempo, Trailers, Trans porter in Just 2 Minutes. Save up to 40% on moving costs, and Book Online Top Verified Partners. Get Instant Free Quotes For House, Room, and Office Shifting from Top Rated Logistics Companies Apps.
Complete Online B2B and B2C Transport and Logistics Solutions, Work without Commission Across India
Download our G7 app so you can have Affordable Safe Movers. We are Available Across India No Need to Download different - different apps to hire the Best Movers Across India, All in One App: Packer and Mover company for Mumbai, Packer n Movers companies for Bangalore, Movers Packers company for Chennai, Packer Mover company for Hyderabad, Packers and Moverz for Pune, Movers n Packers for Delhi, Movers & Packer for Ahmadabad, Mover and Packers for Thane, Mover & Packers for Jaipur, Movers and Packer for Noida, Packer & Mover for Nagpur, Packers & Movers for Kota, Packer Mover for Mysore, Packers n Movers for Surat, Movers for Kota, Packer for Indore, Packer Mover for Patna, We cover All Major cities in India Install Now best app G7.
How do you Book Trucks, Packers, Transporters, or Logistics Companies online?
Steps to Book Trucks, Tempo, Lorry, Trailers, Containers, and Transporters online for house Shifting, Flat Shifting, and Room and Office Shifting in Just Five Minutes. Complete Online transport and logistics Services.
Step 1
Install Free Android Application G7 Packers, Movers, and Transporter By G7 Smart Logistics From Google Play Store.
Install G7
Step 2
Select the Required Pickup and Drop Location. Check the Distance between both locations.
Select Location
Step 3
Wait For 4 relevant Calls from G7 Verified Partners to Get the Best Rates and Discuss Terms in Detail.
Discuss Terms
Step 4
Check G7 Verified Symbol or Aadhar Card, Vehicle Details, and Firm Details carefully, if satisfy approve G7 Partner.
Check Documents
Step 5
Confirm Booking and Delivery Status. Check and Match Products with the List. Try to take a video or pics at the time of Delivery to Avoid Confusion.
Confirm Delivery Status
Step 6
Make Full and Final Payment. Pay Directly to G7 Delivery Partner as Discussed. G7 Doesn't charge Any Commission from Users and Partners.
Make Final Payment
India's #1 Android App for mover and packers and transporters G7 Smart Logistics
We are available 24/7 on Google, Google Play Store, and Facebook on the Following Keywords and Tags, Search Now:
G7 Packers, Moverz Transporters App
Name: G7 Packers, Movers, Transport
Author: G7 Smart Logistics - Transport & Truck Rental App
Date published: 10-Sept-2019
Publisher: G7 Smart Logistics - Transport & Truck Rental App
Category: Auto & Vehicles
Operating system: Android
Requirements: 4.4 and up
Software version: 7.42.59
Aggregate rating: 4.4
Rating value: 5
Best rating: 5
Worst rating: 1
Count: 1712
Review: Very Good and Reasonable Price. Use this app G7, which gives 4 relevant calls, and the option to discuss with them directly, so anyone can book the best trucks, Packers and Mover, and vendors for his shifting and moving requirements. G7 is the Best.
Reviewer: A. Kumar
Review date: 26-Aug-2022
Review rating: 5
Rating value: 5
Best rating: 5
Worst rating: 1
Review body: No OTP
G7 no broker | G7 packersandmovers Application | G7 for Home shifting service | G7 for House Shifting Services | Tags: #g7packersandmoversapp #g7packersapp #g7moversapp #g7packersmoversapp #g7houseshiftingapp #g7apphouseshifiting Services #g7appHomeshiftingservice
FAQs About on-demand mover and packer app G7 Smart Logistics
Basic Information About Home Shifting, Commercial vehicle Booking App works in India
FAQs for User and FAQs for Partners [Transporters and Fleet Owners],
All Your Questions Answered
Watch Video About Intracity packers and movers, Household Shifting App G7 Smart Logistics, How it Works, and About G7 Company.